Looking for something delicate, durable, and delightful to decorate your home with this season? Don't overlook carnations, one of the oldest and most historically rich flowers in the world.
If you're in the market for flowers, here are nine carnation facts that will give you many reasons to choose this classic bloom.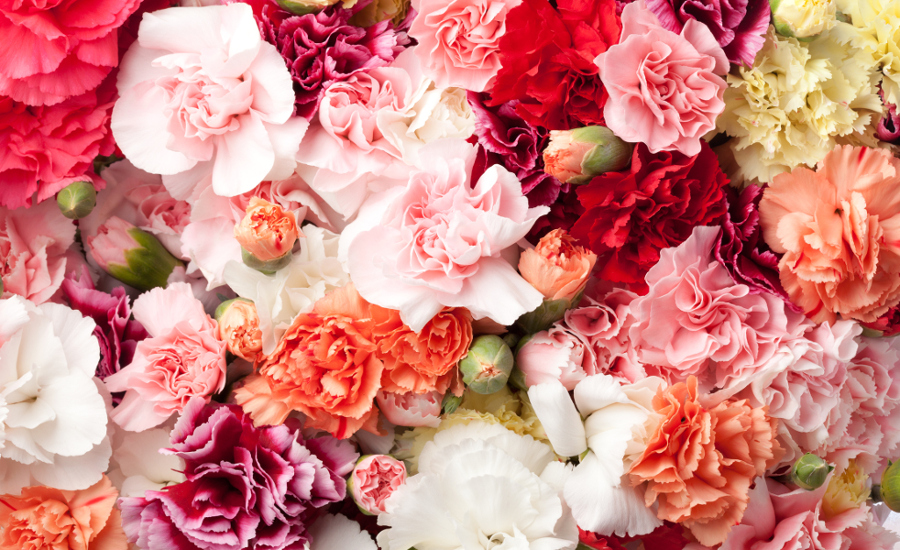 1. They have a fun history
A flower is never just a flower — it's a symbol of love, happiness, and togetherness. Originating in the Mediterranean region, carnations have been exchanged between lovers for centuries. In the Victorian era, carnations were used by women to respond to a secret admirer. A solid color meant "Yes," a striped flower meant "Unfortunately, no," and a yellow carnation meant "No."
2. They come in many varieties
If that special someone in your life has a favorite color, you can be almost certain that you'll find a carnation to match it. Carnations come in everything from pink to yellow, and even purple in some cases.
If you're not sure which color to get, educate yourself on the meaning of each one.
Red: Admiration
Deep red: Romantic love
Pink: Gratitude
White: Purity and friendship
Yellow: Sorrow
Purple: Royalty
3. They smell sweet
Looking to fill your house with warm scents but don't want to resort to artificial perfumes? Then carnations are the flower for you. Despite their small frame and delicate appearance, carnations bear a heavy scent.
4. They last a long time
Unlike other cluster flowers that are top heavy and wilt within a few days, carnations will stand tall for weeks. In fact, carnations are one of the sturdiest flowers on the market today.
5. They're affordable
The only thing better than flowers is affordable flowers. Carnations don't cost as much as roses and tulips, and that's all the more reason to love them.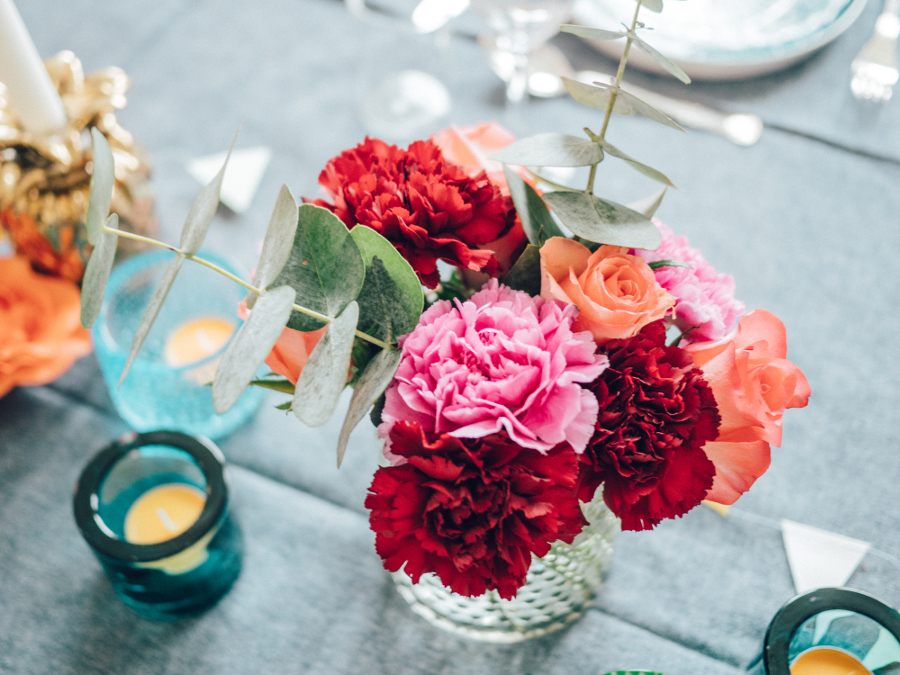 6. They're in style
Years ago, dark colors and sharp edges dominated the fashion industry. But judging from the spring runways in France, we're happy to announce that feminine ruffles are officially back in!
7. They're a great accent flower
While carnations can certainly stand on their own, they also make a great accent piece for bridal bouquets. That's because their large petals beautifully fill space between other, more extravagant flowers.
8. They literally mean "godly"
The scientific name for carnations is "Dianthus, which comes from the Greek words "dios" and "athanos." When translated, it's name literally means "flowers of the God."
9. They held a world record
In 2007, the largest floral awareness ribbon was made on behalf of the Dubai Healthcare City. The ribbon, which was created to help raise money for breast cancer research, was made using more than 105,000 pink carnations and was 94 feet long. (The record was broken in 2022.)