Roses are often called "The Queen of Flowers," a name that was given to them by Sappho, a poet from the sixth-century BC who was known for her elegant writing style. It is a fitting title, as the rose has held a prominent role in our world since ancient times and continues to be one of the most recognizable and popular flowers.
Roses are not only a symbol of love and beauty but have become a part of our everyday lives. They add color and fragrance to our gardens, improve our relationships, and even keep us healthy. They can even change moods: Look at a rose bloom, and we bet you will instantly feel happier, healthier, and less stressed. It is no wonder our love affair with this flower continues to this day and is stronger than ever.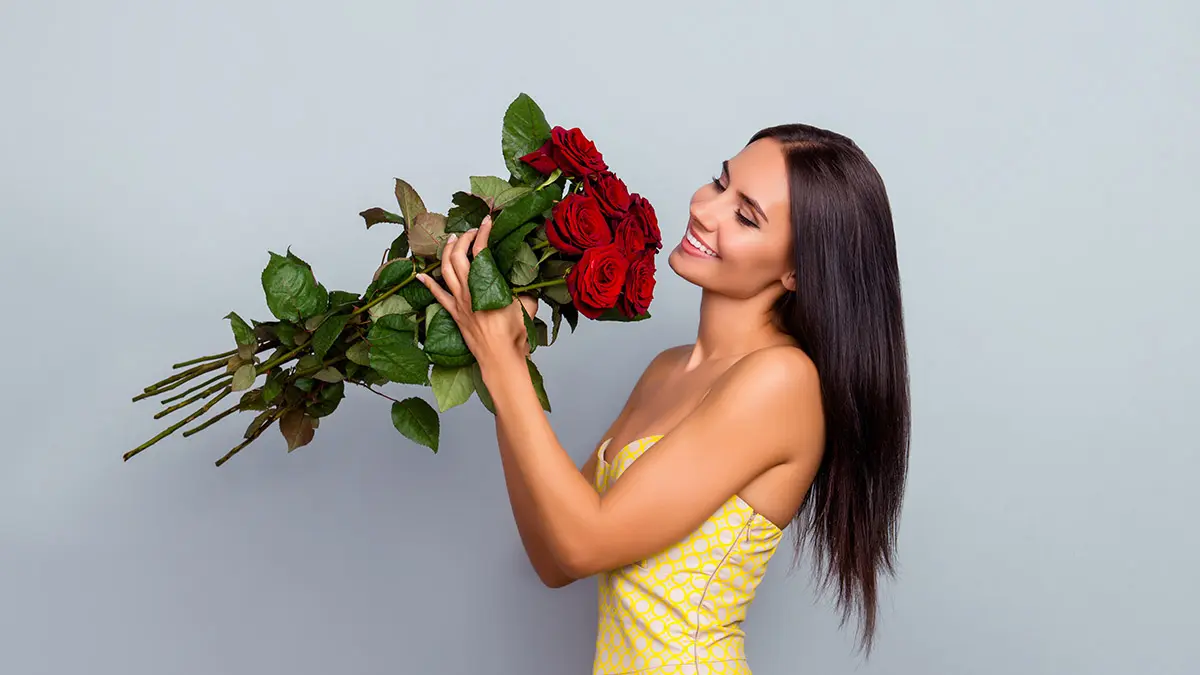 So, let's all stop and smell the roses, and learn some interesting facts about this most fascinating flower.
Roses, dinosaurs, and dinner parties
Fossils of rose plants dating back some 32 million years have been found in Oregon and Colorado. That would make roses one of the oldest flowers on earth and mean that they bloomed during the time of the dinosaur.
Roses have been used since ancient times to perfume the air and decorate great halls and houses, according to Mark Windham, a rosarian and professor at the University of Tennessee in Knoxville. Windham tells a story of the Roman emperor Nero who was known to have hung roses from the ceiling at one of his banquets. When they dropped to the ground, they were 12 feet deep and buried several of the guests alive. (To decorate a room in this manner today would cost millions.)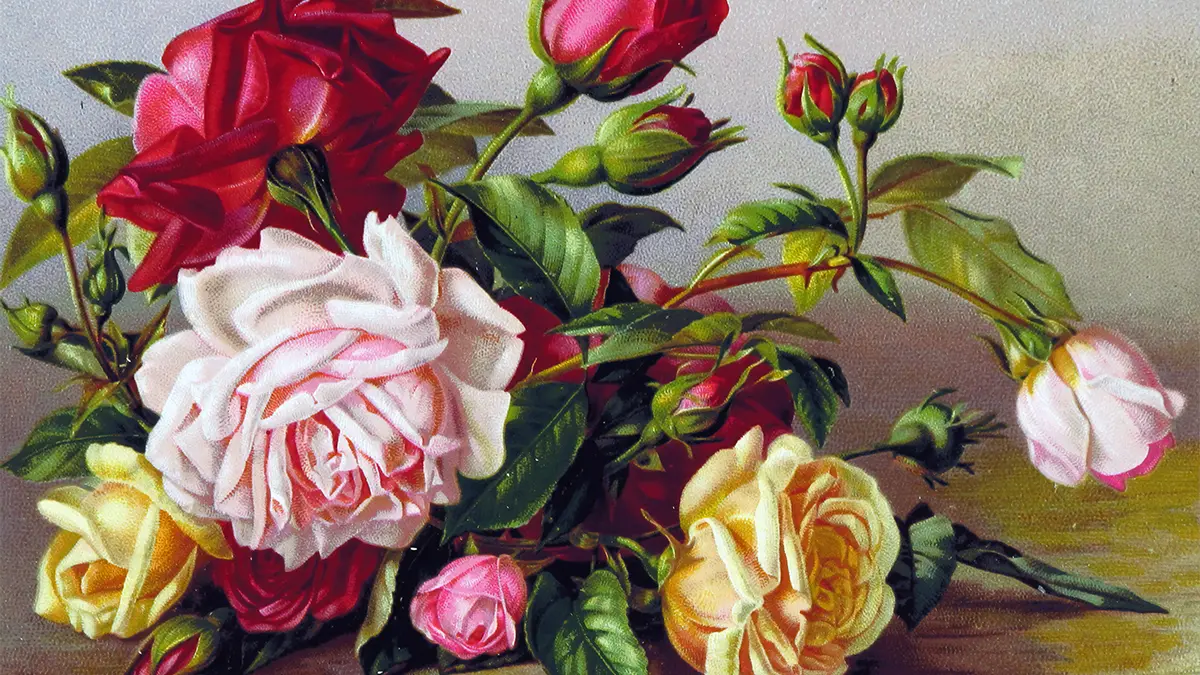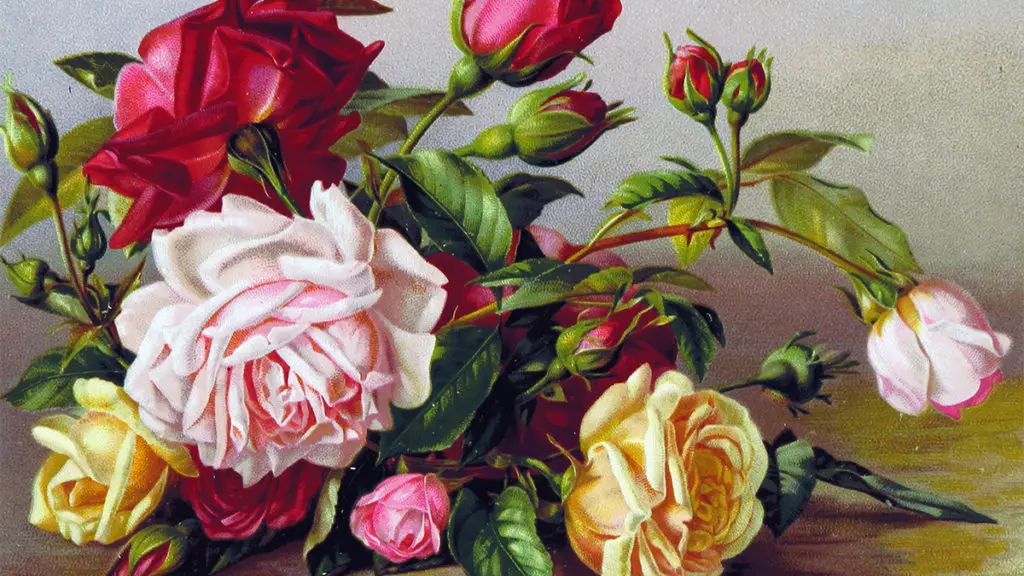 The healing power of roses
A popular rose in the 15th and 16th centuries was the French Rose aka Rosa Gallica aka Apothecary Rose. If you are a fan of Renaissance art, you've probably seen this flower in paintings from that era, such as Pierre-Auguste Renoir's Roses dans un vase. During the 19th century, these roses were planted outside apothecaries all over Europe. Their flowers were often used for their medicinal qualities and their ability to cure hangovers, indigestion, and skin rashes. Apothecary Roses were often used in tea, which was made by steeping rose petals in hot water and sweetening it with honey.
The first rose garden
Empress Joséphine, the first wife of Napoleon Bonaparte, was known for her love of all flora and fauna, but it was the rose that was her favorite flower. It is said that she had over 250 different types of roses in her garden, one of the largest collections in the world. She is credited with starting the idea of having a garden made up entirely of one kind of plant. Today, rose gardens are a popular feature at botanical gardens around the world.
A rose is still a rose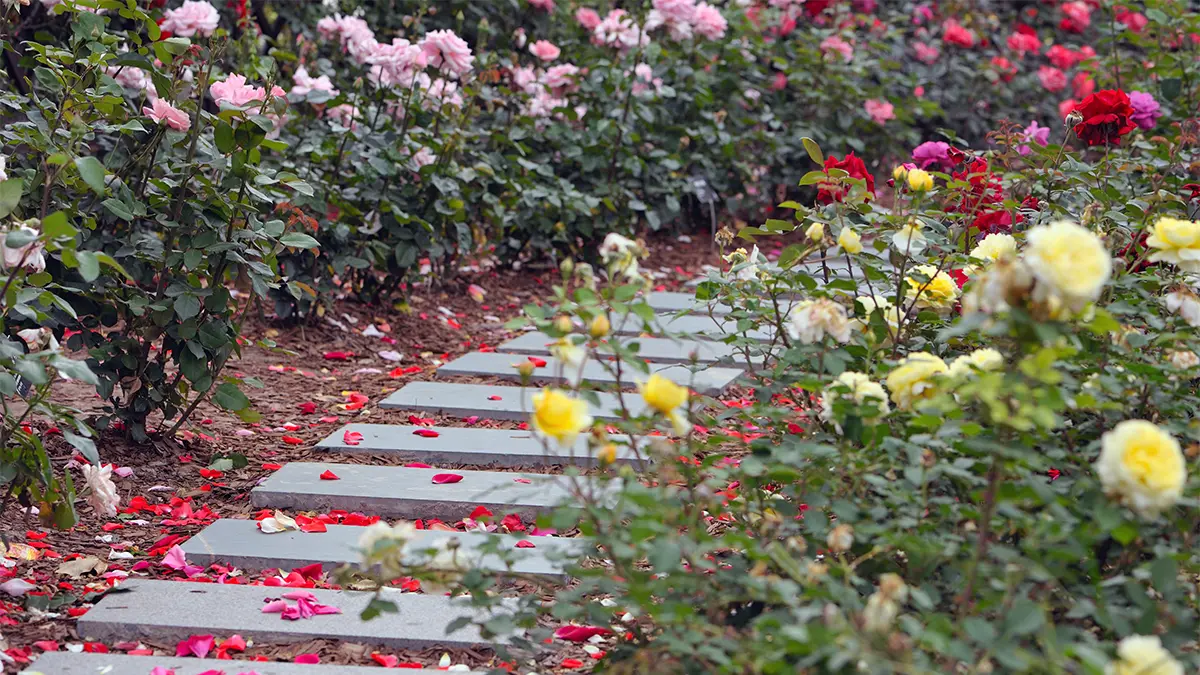 Roses fall into three main categories: old garden roses, wild roses, and modern roses. Old garden roses are also called antique or historic roses, and many date back centuries. These are well known for their fragrance but only bloom once per growing season. Wild roses are the wildflowers of the rose family and are almost always pink. Modern roses constitute most roses growing today in gardens and yards. These are the most popular type of rose, as they have been bred to bloom more than once, usually have larger bloom size and beautiful fragrance, and are often more disease resistant. Each of these categories of roses also contains other, more specific types of roses, such as tea roses, climbing roses, shrub roses, miniature roses, and ground cover roses, to name a few.
They have entertainment value
Roses appear throughout literature, music, and cinema. They are one of only three flowers mentioned in the Bible. (The other two are lilies and camphire.) The songs "Love from a Rose" by Linda Ronstadt, "Kiss from a Rose" by Seal, and "The Rose" by Bette Midler are just three of the over 4,000 songs mentioning roses that have been recorded. Roses are also featured in popular movies, none more notable than Academy Award-winning American Beauty, in which they were memorably used to strategically cover an unclothed Mena Suvari. (Not coincidentally, "American Beauty" is the name of a species of rose.) And who could forget the magical rose counting down the hours in Beauty and the Beast?
They make scents
The scent of roses is often used in scented candles and other products to calm the mind and relieve stress. According to Queren King-Orozco, a garden aromatherapist, roses have a harmonizing effect and a scent that has honey-like and spicy notes. "It is a very important oil in perfumery," King-Orozco says. "Aromatherapists like to use the scented oil to ease unsettling feelings, such as anger, anxiety, or grief." Rose essential oil has been popular for centuries. The Egyptian queen Cleopatra famously used it as part of her beauty regimen, regularly taking rose water baths and soaking in a tub filled with rose petals.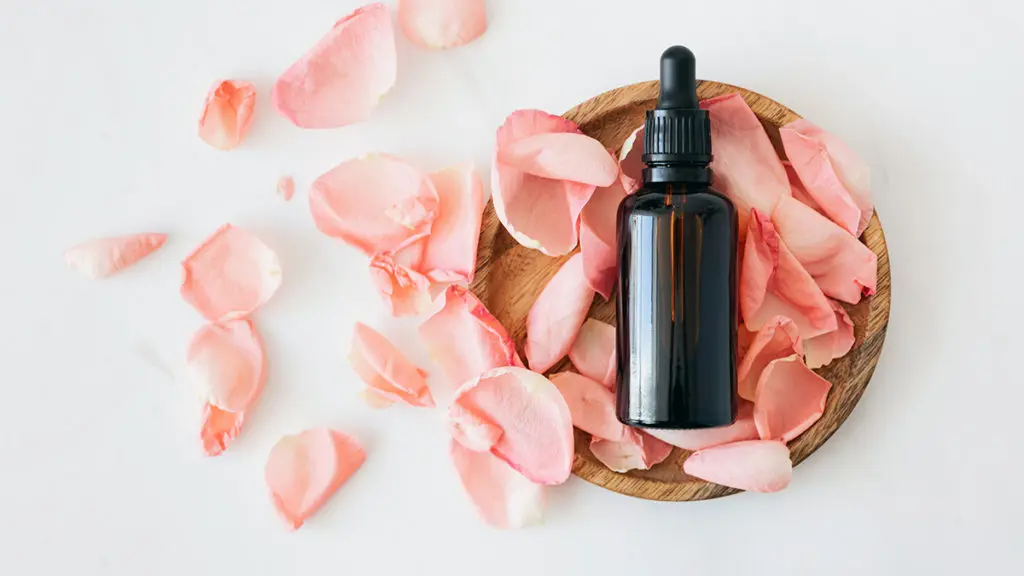 5 more fun facts about roses
President Ronald Reagan declared the rose the official flower of the United States in a ceremony at the White House on Nov. 20, 1986.
The International Herb Association named the rose "Herb of the Year" in 2012. Roses have been used for centuries for health and wellness purposes, and a number of useful and popular recipes feature roses, from ice cream to herbal tea blends to skincare products.
In the fall, roses produce rose hips, which are considered the fruit of the rose bush. Rose hips are a valuable source of vitamin C; in fact, roses contain 30 times more vitamin C than orange.
Roses have been to space. As part of an experiment, miniature roses were sent into space aboard the space shuttle Columbia. Researchers wanted to see the effects of zero gravity on the roses' scent. What they discovered was an entirely new scent that is now called "space rose oil," which can be used in perfumes and food products. Far out!
The rose family Rosaceae is a very diverse group of plants. Besides the beautiful garden flowers, members of this family also include foods such as almonds, apricots, plums, cherries, apples, strawberries, and raspberries.