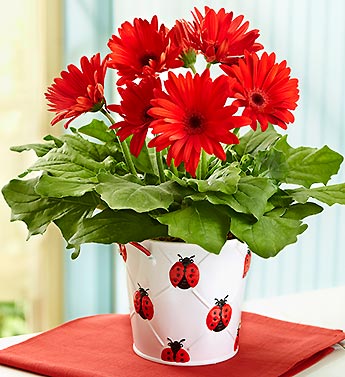 After all the time you spend caring for your plants, the last thing you need is a gang of reckless insects sabotaging your hard work. Here are our expert tips on how to remove bugs from plants (both indoors and out) so you can have a happy, healthy, pest-free garden!
How to Get Rid of Flies and Gnats
Buzzing flies and gnats that cloud around your garden pose more of a nuisance to you than they pose a threat to your plants. But since their larvae feed on roots, you'll need to shoo those flying pests away before their hungry little ones come along.
An ordinary store-bought insect spray that contains Acephate should do the trick. Just lightly tap the leaves of your plant so the flies or gnats can swarm into the air. Spray the solution into the air around your plant, and then mist it onto your plant and the soil surrounding it. Make sure to follow the directions on the bottle: Too much Acephate could damage your plant. Continue Reading…