The care and handling of fresh flowers depends on how they are to be displayed. The three most common ways to display are: simple cut flowers, cut flowers in a vase, and an arrangement of cut flowers in floral foam.
Here are tips on how to keep flowers alive longer, based on how you choose to display them.
How to care for fresh cut flowers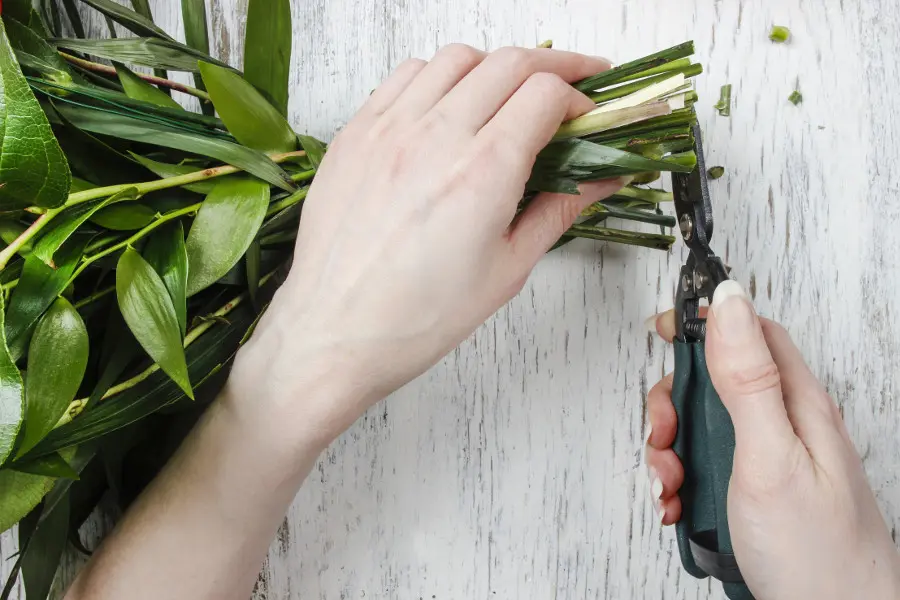 Let's start with cut flowers just purchased. Keep them out of extreme temperatures when bringing them home. Hopefully, the flowers you bought were properly processed along the way from the farm to you. If you're going to display your flowers in a vase, use a vase that has been cleaned with soap and water, then rinsed with bleach. Re-cut all the flowers to your preferred length, removing any foliage that would be below the water line. Cutting at an angle or under running water is a matter of preference; there's no proof that these methods make any difference.
How to care for fresh cut flowers in a vase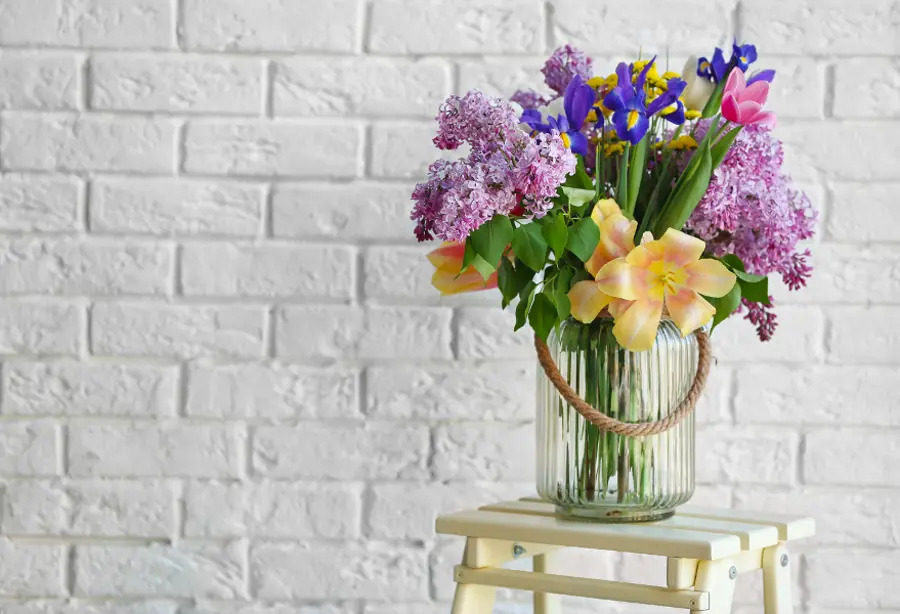 Bath temperature water works best for your vase. Warm water is lighter and easier for flowers to absorb, while cold water is slower for flowers to drink. Commercial cut floral food is best, especially when used as directed. Too little will do nothing, and too much can shorten the life of the flower. The three properties of preservatives are glucose (sugar), an anti-bacterial (bleach), and pH-lowering agent (lemon juice, lime juice, or vinegar).
This means that if you don't have a floral-quality preservative, you can use (1) a capful of bleach, (2) lemon or lime non-diet soda, plus (3) a tablespoon of sugar. (I don't believe aspirin or copper pennies do anything!) Keep the vase you need out of direct sun and, if possible, in a cool place.
Your cut flowers should be re-cut on their second or third day. Remove the flowers carefully so as not to change the design. A large rubber band or tie can keep them together until you re-cut the stems; remove any flowers that have passed their prime. Clean the vase and refill with warm water two-thirds full, plus more preservative. Remove the tie and replace the flowers in the vase.
How to keep flowers alive in floral foam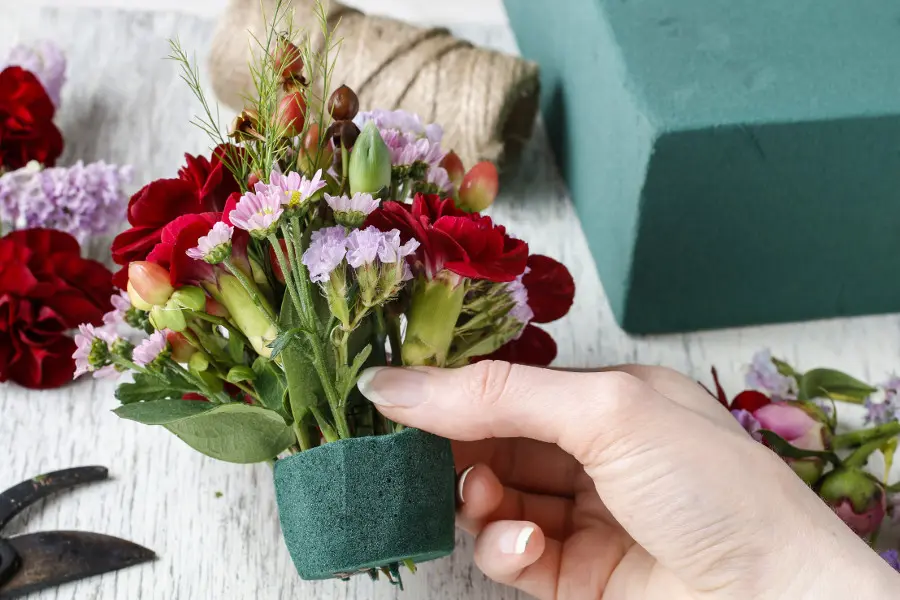 A pre-designed arrangement in floral foam gives you little to do. You can't re-cut the stems, but you must add water. It's best to add water in the kitchen on a drain board, causing no furniture damage if it spills. If that's not possible, add a few ice cubes to the back, directly on the foam. It's hard to know if the foam has enough water, but you can always tip the container; if water drips out, it's well saturated. If flowers growing in the garden are cut for in-home use, they should be cut early in the day as possible before they are stressed from the heat of the sun.