Flower Care Tips from Expert Florist Jerry Rosalia
If you receive roses in a vase, and a rose starts to droop (which called a "bent neck"), here are ways to correct its posture in 4 easy steps: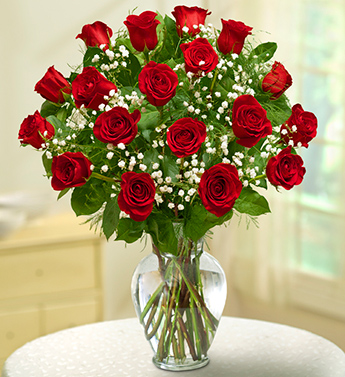 Remove that rose from the arrangement.
Wrap the rose tightly in wet newspaper, leaving the stem protruding.
Cut the drooping rose under water, but not under running water from a tap (which is aerated).
Place the rose in a container filled with warm water.
Within a few hours, the air will have passed out of the neck of the rose and it is again drinking water!
The newspaper helps keep the head of the rose straight, which will aid it in being hydrated.
To see for yourself, please see examples below with a red rose: