When you're looking for something to do on the weekend or a day off, we're sure you could think of several different local attractions in your area. However, have you ever thought about visiting a botanical garden? From the east coast to the west coast, there are tons of amazing botanical gardens that welcome visitors to enjoy the beauty that's within. Below, we've listed out the top 10 botanical gardens in the country that we feel you must check out: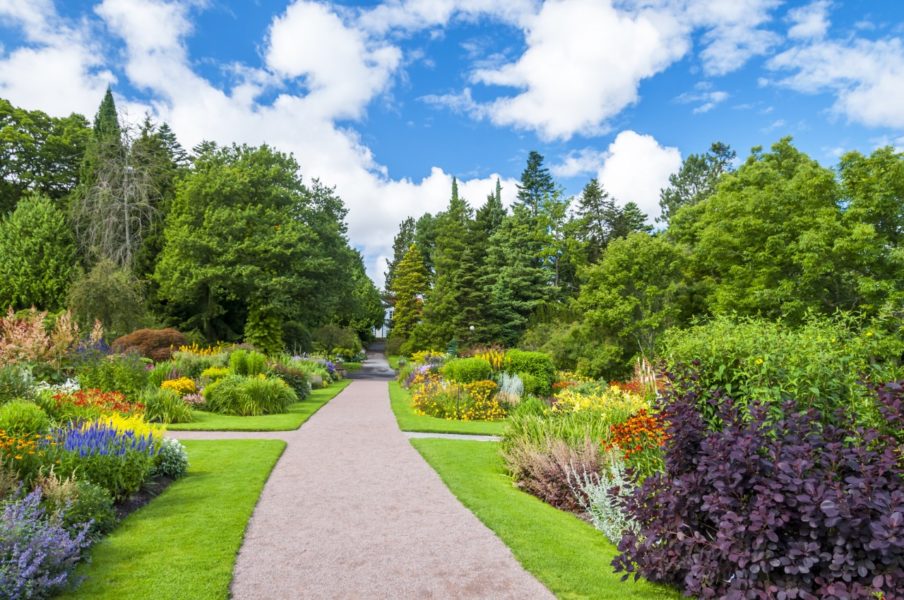 Atlanta Botanical Garden
Since the 1970s when the idea for a botanical garden was first proposed for the city of Atlanta, visitors have enjoyed some of the most beautiful plant displays in the various gardens that were built in the Atlanta Botanical Garden. From their orchid display house to their tropical rotunda, you too can learn about many a plant amazing flower species and see one of the most beautiful collections of blooms that the city has to offer.
Chicago Botanic Garden
Considered to be one of the world's greatest science centers and living museums, the Chicago Botanic Garden is made up of 26 gardens and four natural areas. It is one of just a few public gardens that are accredited by the American Association of Museums, and is currently home to nine laboratories where students and scientists come to carry out their plant research. In addition to viewing the gardens themselves, those who visit here also have the chance to walk through various exhibitions that include photography and other forms of artwork.
Dallas Arboretum and Botanical Garden
First open to the public in 1984, the Dallas Arboretum and Botanical Garden is situated on 66 acres of land in North Texas. With 19 gardens and several other areas for visitors to explore, the garden is the perfect place for both children and adults to spend the day – did you know it includes an 8-acre Children's Adventure Garden? The displays rotate four times a year, so regardless of when you visit, you're bound to see something beautiful!
Desert Botanical Garden
Located in Phoenix, Arizona, the Desert Botanical Garden offers trailside exhibits, temporary art exhibits and various other seasonal experiences that allow visitors to learn more about the desert and desert plants. The garden has been a place where people can experience the beauty of the desert for more than 70 years, and like the Chicago Botanic Garden, it is accredited by the American Alliance of Museums (American Association of Museums).
Fairchild Tropical Botanic Garden
Like the name suggests, the Fairchild Tropical Botanic Garden is home to tons of tropical plant species. Located in Coral Gables, Florida, visitors can participate in self-guided tours, guided walking tours, and even tram tours to experience the beauty that is found in the tropics. There are also a number of family friendly events and activities offered that are designed to help visitors learn all that they can during their stay!
Lewis Ginter Botanical Garden
Voted one of the "best botanical gardens in the nation," one of the "top botanical gardens in the U.S worth traveling for," and one of "America's 10 best public gardens," the Lewis Ginter Botanical Garden brings more beauty than you can imagine to Richmond, Virginia. With more than 50 acres worth of gardens, dining AND shopping, there is something for visitors of all ages to enjoy here.
Missouri Botanical Garden
Open from 9 AM to 5 PM daily, the Missouri Botanical Garden is something that all St. Louis residents and visitors should experience at least once. It is the nation's oldest botanical garden in continuous operation (founded in 1859) and is considered to be a National Historic Landmark. Visitors who come here will have the chance to stroll through 79 acres of beautiful displays, see an amazing collection of rare and endangered orchids, and even check out Henry Shaw's original estate home.
New York Botanical Garden
Also a National Historic Landmark, the New York Botanical Garden offers 250 acres of amazing landscapes that are home to more than one million living plants. The garden is said to have one of the world's largest plant conservation and research programs, and it has become an extremely popular place for New York families, students and teachers to come to learn about ecology, plant science and more.
San Francisco Botanical Garden
Situated in Golden Gate Park, San Francisco's Botanical Garden is home to more than 8,000 different types of plants. Since the climate of the area that this garden is in is so unique compared to others, plants from all over the world are able to thrive here – even some plants that are no longer existing in their natural habitats.
United States Botanic Garden
The United States Botanic Garden is Washington DC's very own living plant museum! It was first established in 1820 by Congress and is one of the oldest botanic gardens that can be found in North America. Here, visitors have the chance to see beautiful displays of roses, orchids, endangered plants, and so much more!