Chocolate covered strawberries are a delicious treat, but did you know they're also super simple to make? We visited our floral (and fruit) studio to watch them being made and couldn't help but share how good they look. While chocolate dipped strawberries are great for romantic occasions like anniversaries and Valentine's Day, I'd like to argue that they're perfect for any day!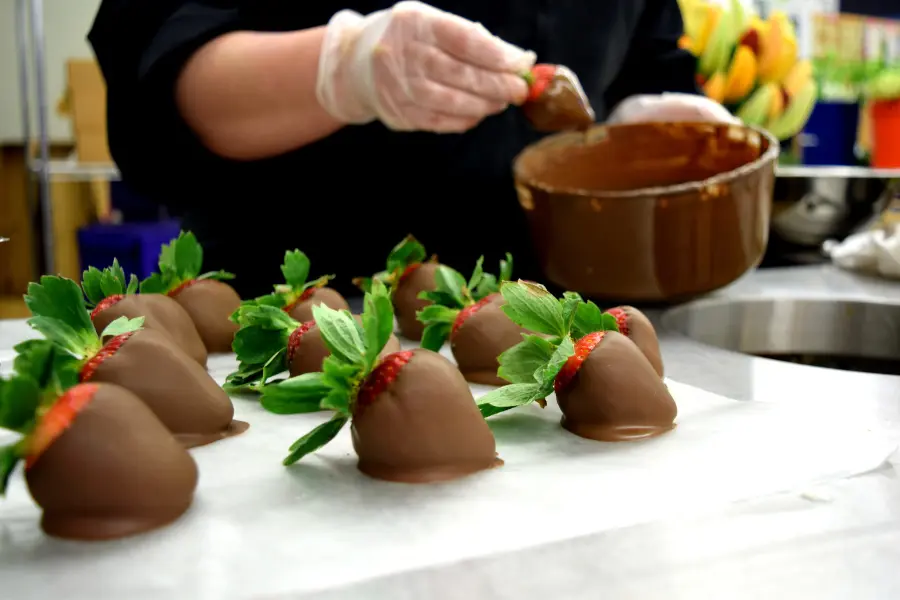 Wash strawberries.
Delicately dry strawberries by patting them with a paper towel.
Melt chocolate in a double boiler or microwave in 30-second intervals , stirring in between until chocolate is smooth (We use Simply Chocolate!).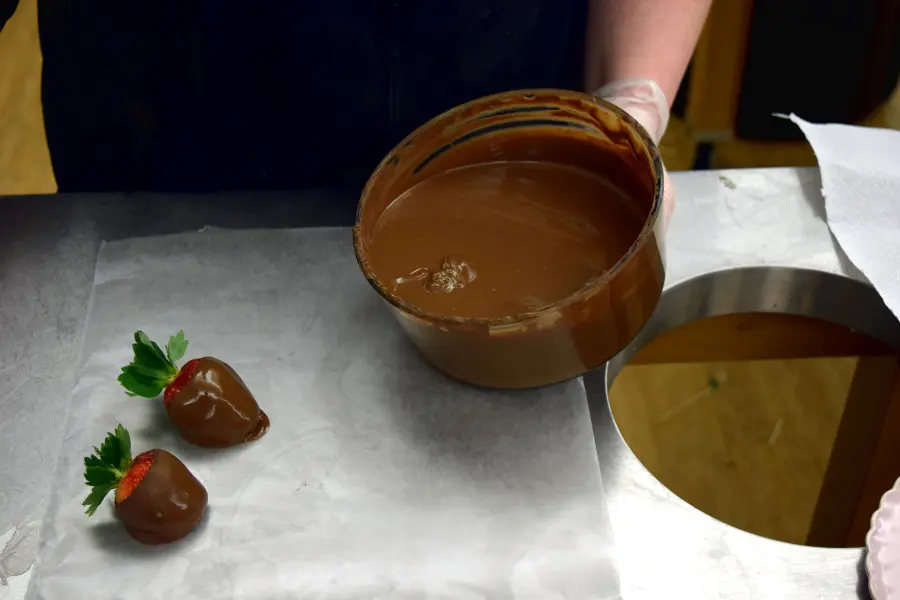 4. Hold the strawberry from the stem and dip into the melted chocolate.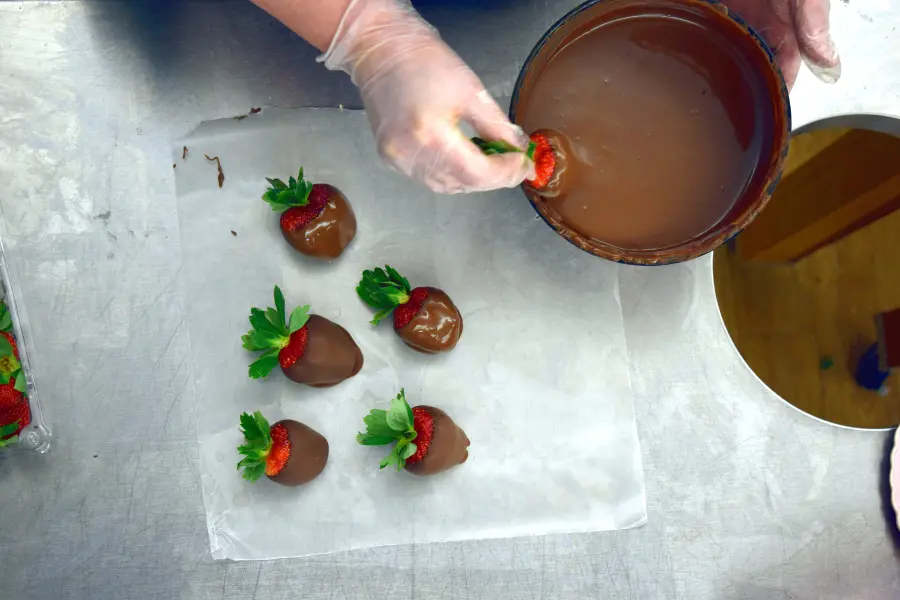 5. Let the excess chocolate drip off of your strawberry.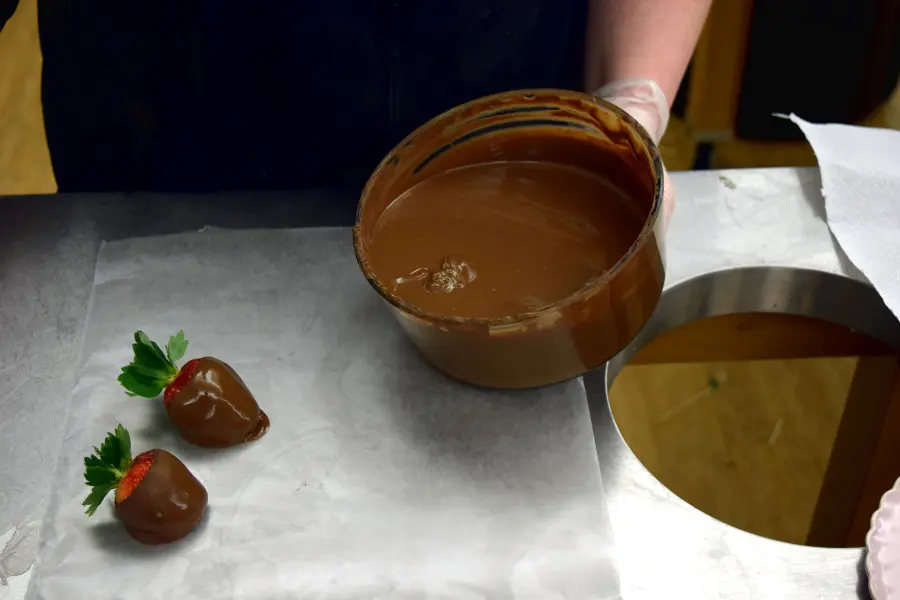 6. Place strawberry onto wax paper for chocolate to harden.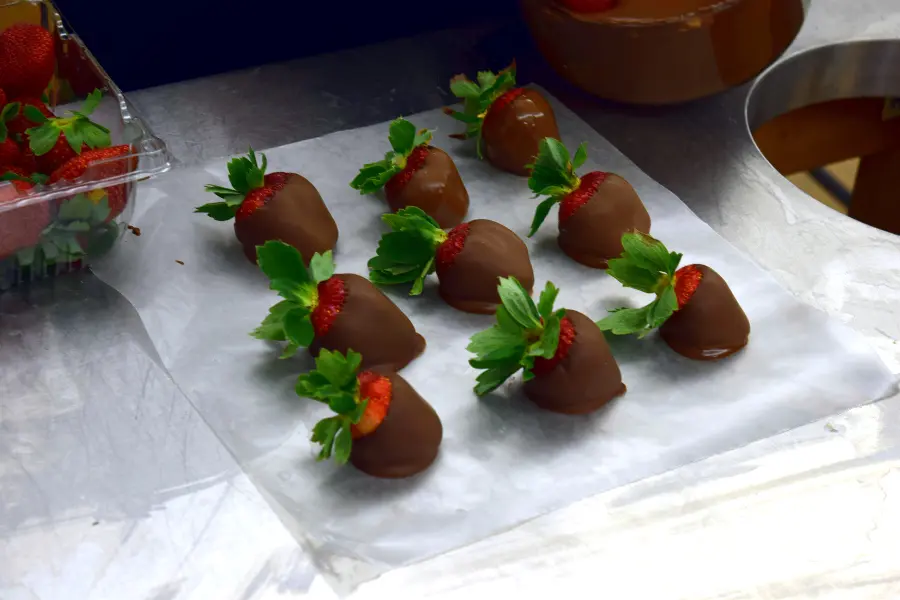 8. Share & enjoy! 🙂