There's nothing more relaxing than sitting in your yard and soaking up some sun on a beautiful summer day, but your R&R time can easily be disrupted when you're exposed to loud radios, other backyard parties and, your least favorite, neighbors peeking into your property. While yes, you could install a fence in an effort to get some of your privacy back, we have some other ideas – ideas that can not only give you the peace you're looking for, but that can also add some natural charm and beauty to your yard.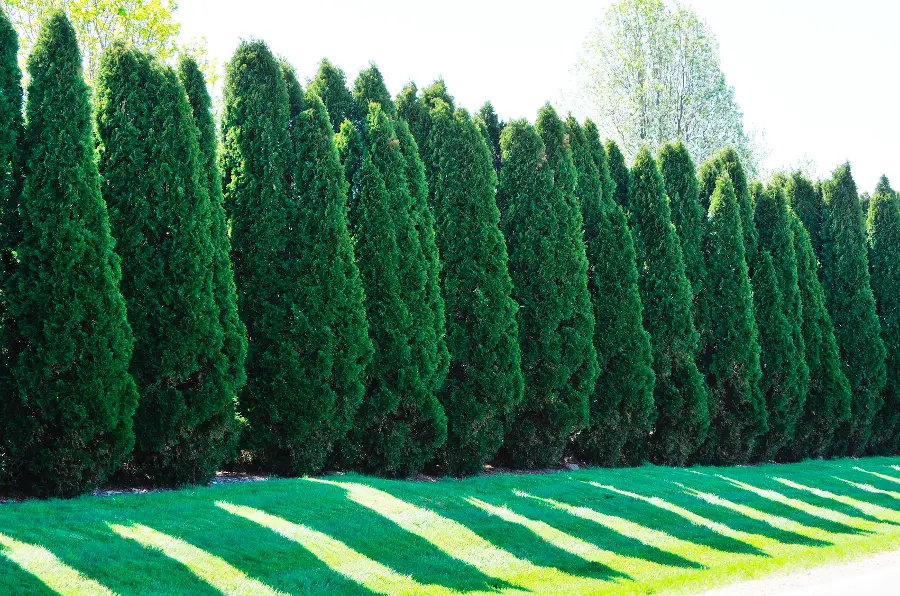 Privacy Trees
Let's start with privacy trees. If you're looking for something tall that can really help you keep your home and yard to yourself, consider planting the following:
Bamboo: If you're interested in giving your home a more modern feel, try bamboo. Although some types of bamboo can be invasive, fargesia bamboos, for example, are not. Along with being easier to maintain, they also grow pretty quickly, meaning you'll have your privacy back in no time!
Arborvitae: Easy to grow and tolerant by nature, arborvitaes are the obvious choice for homeowners seeking privacy without having to add too much time to their yard work. That's because arborvitaes really don't require any pruning! You may have to wait a while to plant your first batch though, as evergreen plants like this begin to grow best in winter (if the soil can be worked) or spring (once the ground has thawed).
Cypress: You won't have to worry about anyone peeking into your yard when you have cypress trees planted along the border! Tall and narrow, cypress trees can work wonders when you're trying to create a privacy screen that makes it difficult for neighbors to peer through (try planting several close together in your row for the best results).
Privacy Shrubs
Not really the tree type? Then use shrubs to start developing your privacy screen! Here are the top three that we recommend using first:
French Lilac: French lilacs can grow anywhere between 8 and 15 feet tall (woah!) and are known for the beautiful, fragrant blooms that they produce. So, if you want more than just the luxury of privacy, plant these and see how quickly your yard starts to pop with color!
Red Twig Dogwood: With a projected height of about 8 feet tall and a width that is sure to take up several feet, red twig dogwood are an excellent choice due to the beauty they bring in summer and winter. In winter, you can expect to see the obvious – red twigs – and in summer, you can expect to see beautiful white flowers blooming.
Italian Buckthorn: Italian buckthorn shrubs spark our interest especially because of how quickly they'll grow. Since this particular shrub is taller than it is wide, it's best used in front of existing structures that may already be helping to provide privacy, such as a fence or wall.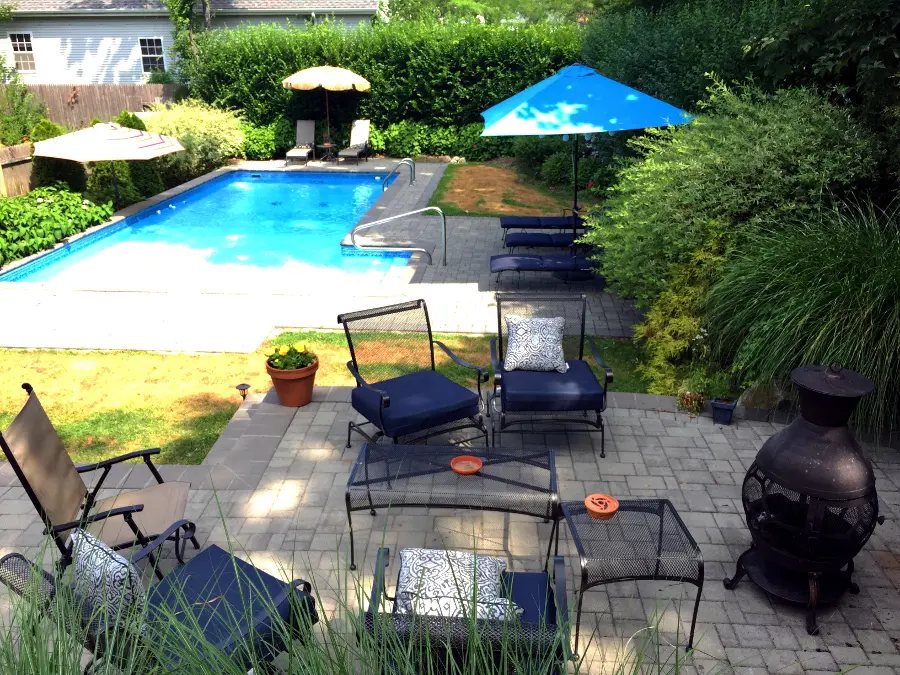 Privacy Vines
If you already have a fence that does a pretty good job of providing privacy but that could use a little bit of help (say, for example, because the fence has openings), climbing vines may be the solution that works best for you. Some examples include:
Clematis: Clematis are a good choice if you're looking for something to grow quickly, but be warned that they are the high maintenance type. If you are unable to dedicate a lot of time to pruning, consider option number two or three.
Confederate Jasmine: Though they require a longer growing time to fully cover your fence or wall, confederate Jasmine will provide a ton of privacy and add beauty to your home's landscaping all year long. Give this a try if you have a chain-link fence or even a balcony that you'd like to make more private.
Ivy: We're sure you've seen examples of ivy at work before – amazing, right? Like clematis, ivy will also grow rather quickly, and we have no doubts that it will help provide your home with the privacy and protection it needs.
It doesn't matter what size yard you have or how much space you need to cover, we're confident that one of the above trees, shrubs or vines will give your backyard all the privacy you're looking for! Which one do you plan on trying? If you like more than one, you may even consider two – that'll give you extra protection for sure!