From tulips to chrysanthemums, our series "The Language of Flowers" explores everything from fresh flower care tips to flower symbolism and meaning. In this article, we explore the importance of Japanese flowers in the country's culture and the most popular flower types.
For those of you who garden, you're well aware that an annual flower bed (though very beautiful) can be a lot of work. You have to fertilize the soil, plant the seeds, nurture the flowers, only to pull them out once Old Man Winter comes knocking on your door. Then, you start the process all over again when the temperature begins to rise. That's why even avid gardeners and plant enthusiasts have found a fondness for perennials. With summer around the corner, starter plants can be purchased for faster results!
What are Perennials and Why do we Love Them?
Contrary to popular belief, a perennial isn't the name of a flower, but rather a term used to describe a broad range of flowers and plants that live for more than two years, while annuals only live for one growing season. Every homeowner wants a beautiful garden in front of their home, but busy schedules prevent most people from having the time to care for one. Perennials' low maintenance and annual blooms have made them a popular choice for homes across the country.
Some of our Favorites
Black-Eyed Susan
With a black-eyed susan, you get the best of both worlds. This plant has become extremely popular over the years because while it closely resembles a sunflower, it requires almost none of the maintenance.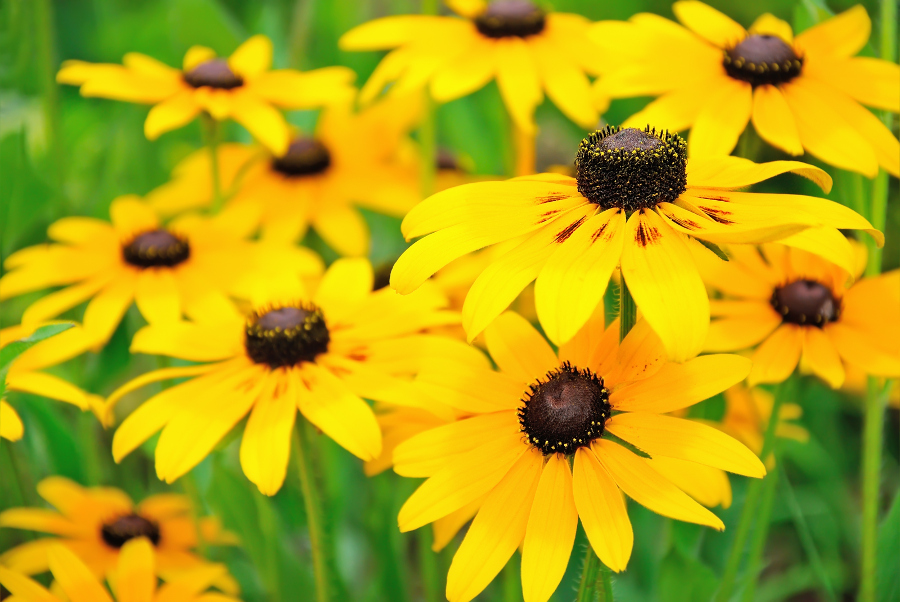 Dalmatian Bellflowers
Don't let the name fool you, this flower has enough color to liven up any home or garden. And if you fall in love with its lovely purple petals, you'll likely be enjoying them for years to come.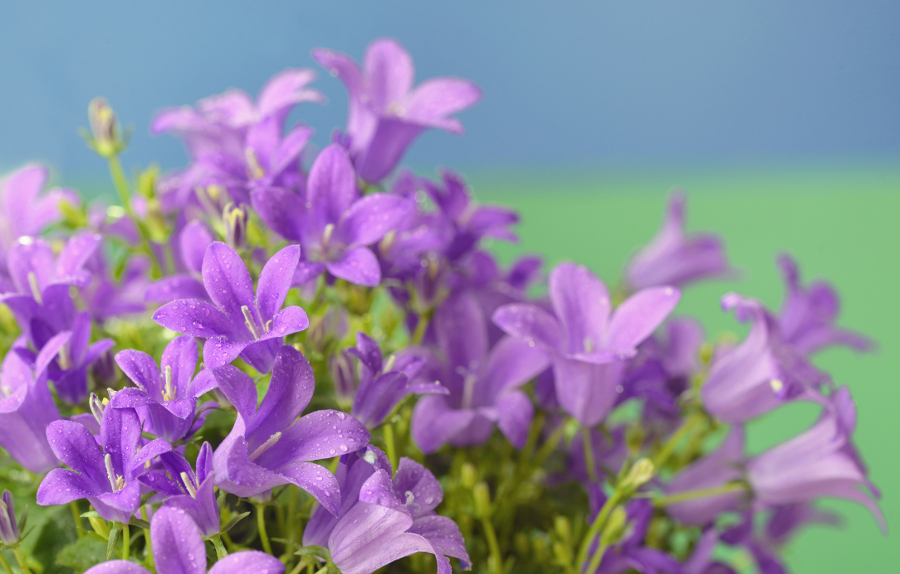 Russian Sage
These may not be the largest flowers, but what they lack in bloom size, they make up for in height and numbers. If your home has a large cement base you're looking to cover, these flowers are the perfect choice.
Lavender
From the medicine cabinet to the kitchen, it seems like there's an unlimited number of uses for lavender. Plus, it will fill your yard with its sweet, calming smell.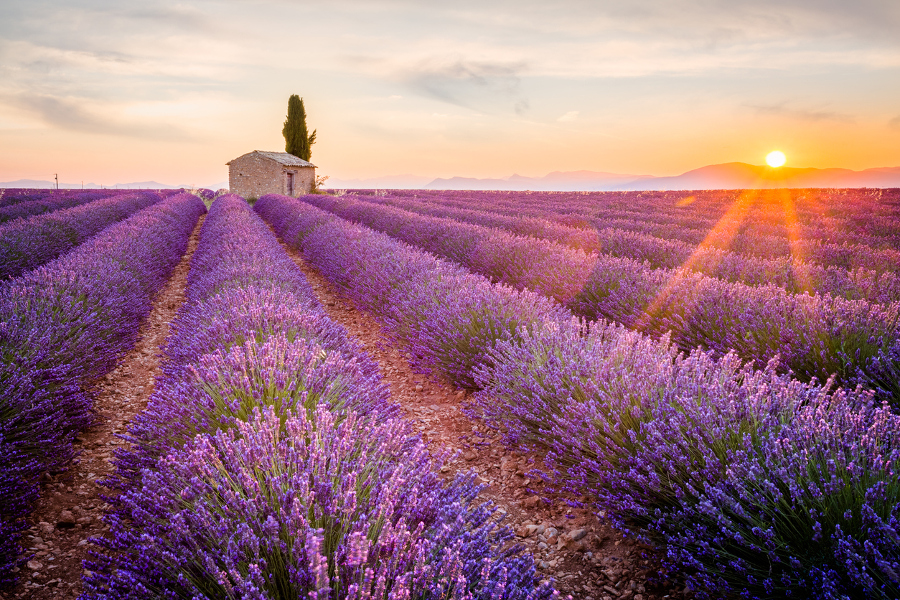 Dahlia
These bold blooms come in a wide range of color and can be easily incorporated into any existing or new garden. And unlike most plants, these flowers thrive in some shade. Even though Dahlias are perennials, they are tuberous rooted plants and should be replanted every spring after resting.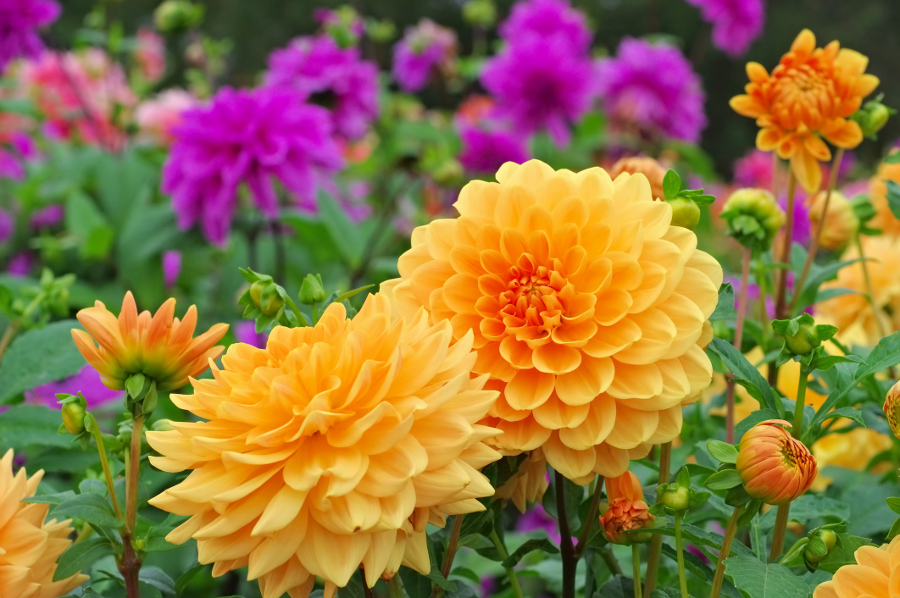 Butterfly Weed
Most gardeners cringe at the word "weed," but in this case, it's actually a good thing! This low maintenance, vibrant yellow and orange flower grows as easily as a weed, making it perfect for those of us who don't have time to dedicate to raising a delicate flower.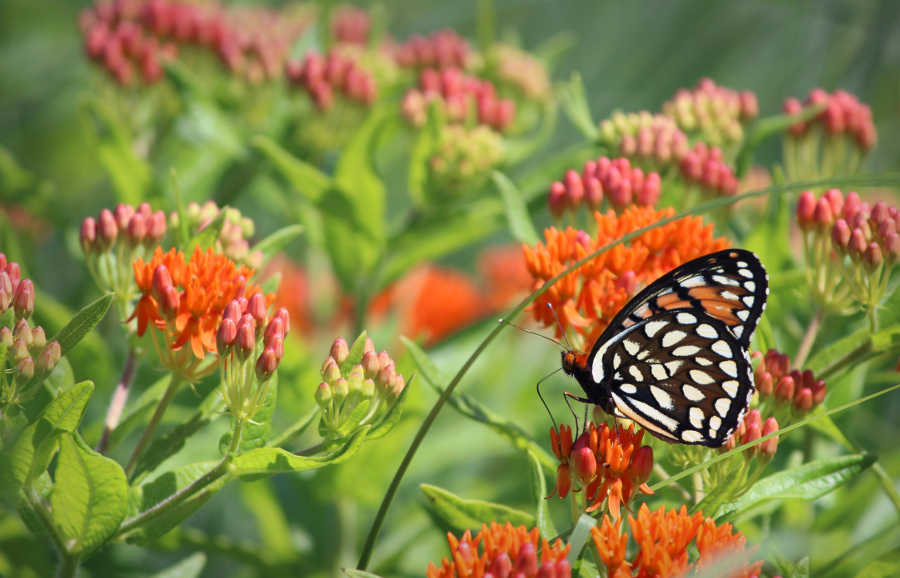 Lenten Rose
Have you ever seen a flower in full bloom while there's still snow on the ground? Get your hands on a few lenten roses and you just might! No matter the weather, this plant will show its colorful bloom all year long.
Valerian
Because of their captivating smell, valerian flowers were used in the 16th century as an early form of perfume. They can also grow to an amazing 5 feet tall, making them a wonderful flower to plant around the circumference of your house or against a fence.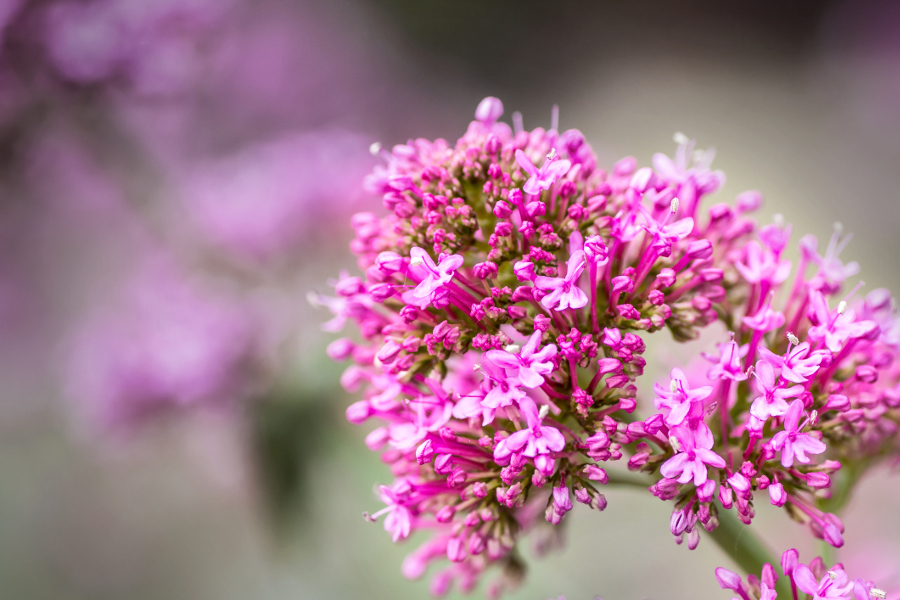 Flowers don't just belong outside of your home this season. Cut flowers breathe life into any room and are a great option for those who are short on time and garden space!
---