Rachel Ashwell has always lived on the light side of life. Not only does she split her time between the idyllic English countryside and sunny Los Angeles, but her Shabby Chic® line of home furnishings was originally based, to a large extent, on a palette of white. The same goes for her approach to decorating in winter: She lets the light in.
Winter decorating doesn't have to be dark
Winter months are really about reflection, nurturing, and restoring.
rachel ashwell
"We often think in winter everything should be dark. But you don't have to match the inside to the heavy darkness outside," Ashwell says. That means the indoor color palette can stay light. "You can have soft, kind of spiritual, soothing colors, but layers of them," Ashwell suggests. (Her Christmas decorating palette, like her home furnishings line, is always based on white, with pink and silver accents added in. She also incorporates lots of feathers and has a favorite white feather wreath she pulls out every year.)
Layering is also a way to achieve comfort. Whether that means an extra set of curtains over lacy summer sheers, stacks of throw blankets, or a basket of vintage linens, she layers for coziness. Ashwell also likes to layer actual lights, in the form of candles, lamps, and other practical lighting. "I adore lovely lighting with candles. That's not to say you can't use candles all year round, but they take center stage when nights are shorter," she says. "That's what I love about winter."
Creating a winter tablescape
This concept of season-less light extends to Ashwell's table, too, regardless of whether she is entertaining friends and/or family. "The tablescape doesn't change massively season to season for me," she says. "It could be a winter whitescape using vintage linens. A whole white wonderland of linens is as beautiful in winter as it is in summer."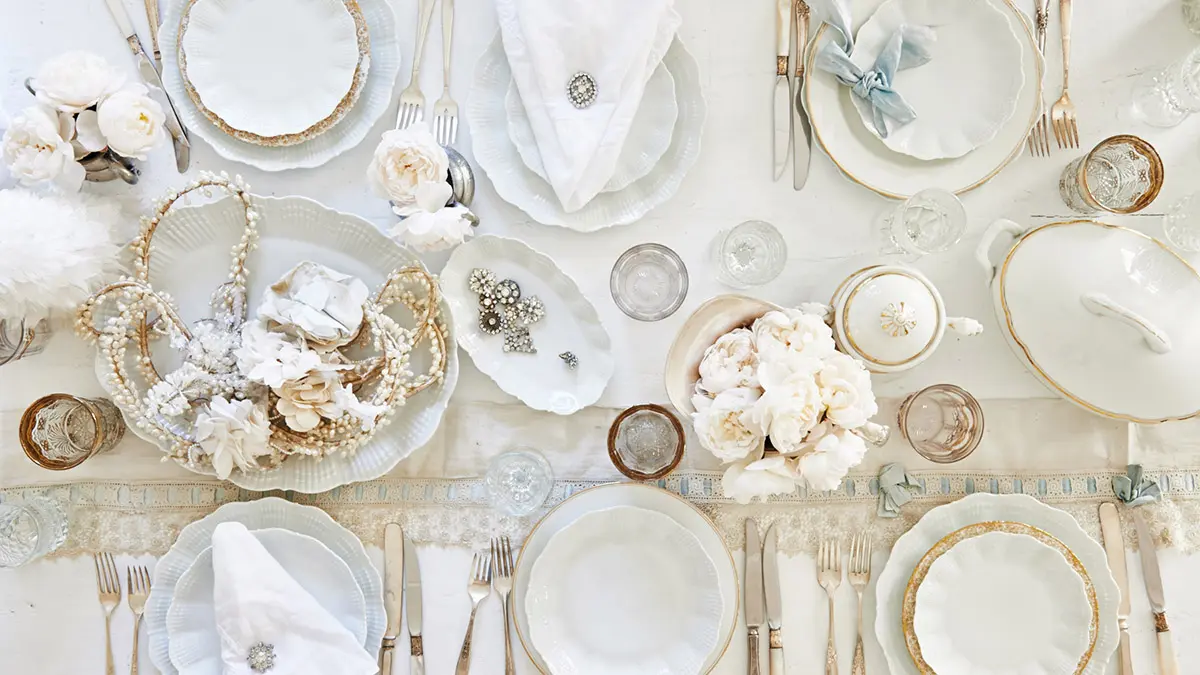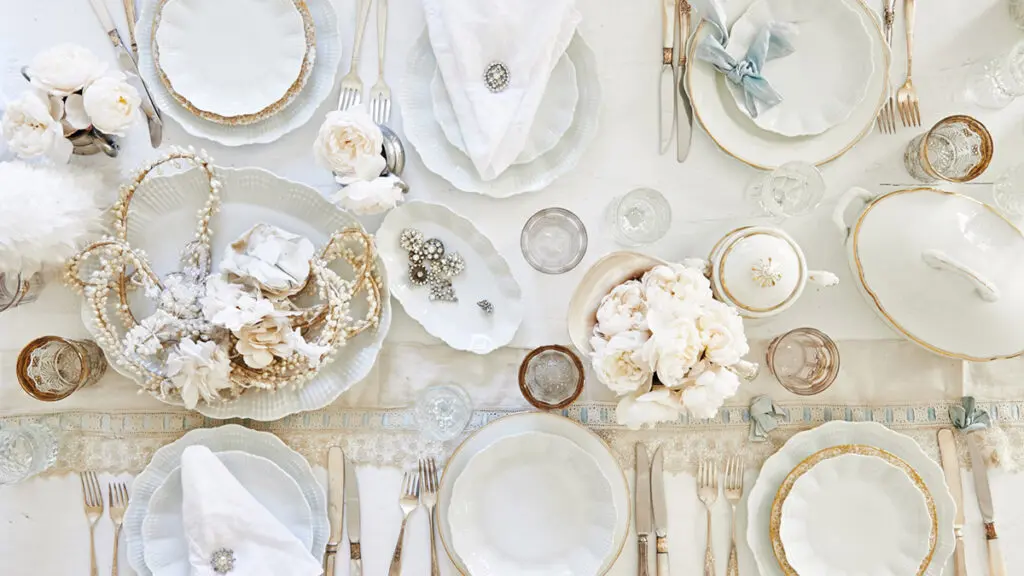 Of course, it's possible to incorporate more earth tones with a darker tablecloth and napkins as a base too, she says. Ashwell may even pull out some darker vintage china and place berry branches on the table. "But then focus on creating a beautiful scape of candles." Whether votives, candlesticks, or candelabras, layer the light against a darker background, she advises. Another tip? "Try finding candles that drip," Ashwell says. Yes, drip. "They have so much more character than the dripless variety."
Practical tips for setting a beautiful table
No matter the time of year, it's important to remember that you are gathered around a table to talk and see people — and, of course, eat. So, Ashwell says, whatever you build on the tablescape, make sure guests can see and talk to each other, and you leave enough room for the food. "As with everything, less is more. Just curate it. Think about the space, people, and be mindful about the practical element so the decorating is not annoying." Perhaps your arts and crafts creation becomes a take-home souvenir for each guest. Her mantra has always been "Beauty, Comfort, Function," so the tablescape has to function as a backdrop and not overwhelm the conversation or meal. Being "ornamental for the sake of being ornamental" goes against everything Ashwell believes in.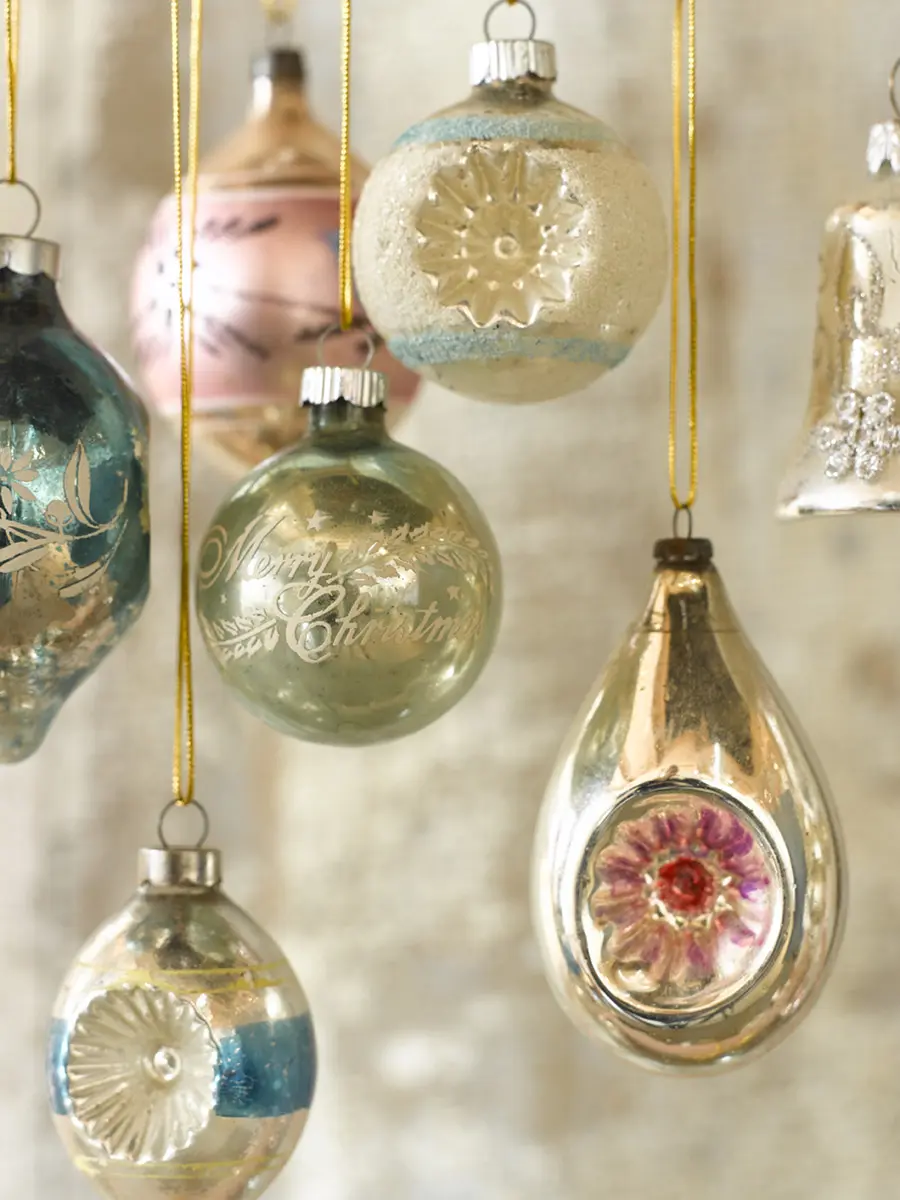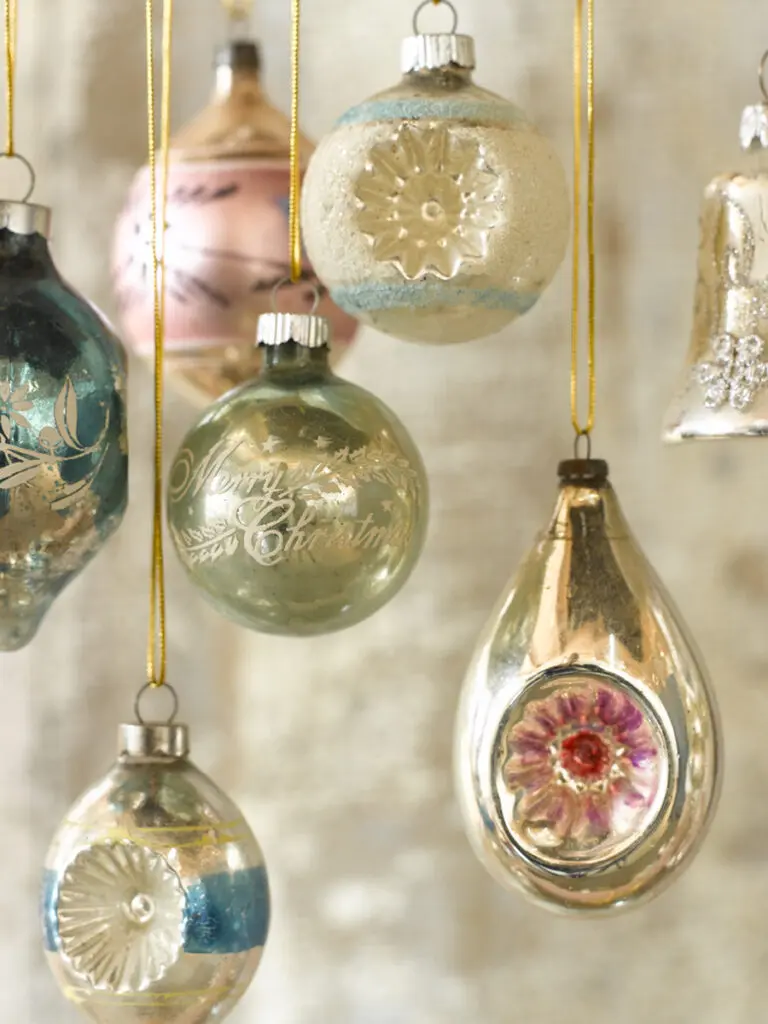 To ornament or not to ornament?
Speaking of ornaments, we can't let the season slide by without addressing the age-old question of whether to place ornaments on a tree or not, and what kind to use. "I love ornaments, but I'm very selective." You don't have to fill a tree with decorations your kids have made if it turns into a "hodgepodge" or if they've grown up. Ashwell keeps her light palette in mind when selecting ornaments and likes to layer them, tucking in some of the larger ones back on tree branches and leaving the smaller ornaments on the outside. "All my ornaments are somewhat color coordinated, so I can't really go wrong." She likes whimsical ornaments (her website this season features a set of three white sparrows, one decorated with pink feathers and all wearing crowns), ornaments with religious icons, such as a cross, and those that aren't necessarily Christmas themed. She prefers vintage ornaments, which she says can still easily be found at flea markets.
Ashwell's go-to winter florals
Though the garden may be dormant in winter, you can still find flowers this time of year. Ashwell is a big fan of carnations, which she refers to as "the unsung heroes." For her, she stays away from reds and opts instead for pinks or two-toned varieties. She likes greenery used on its own but not in floral arrangements, as it takes away from the heroes — the flowers themselves.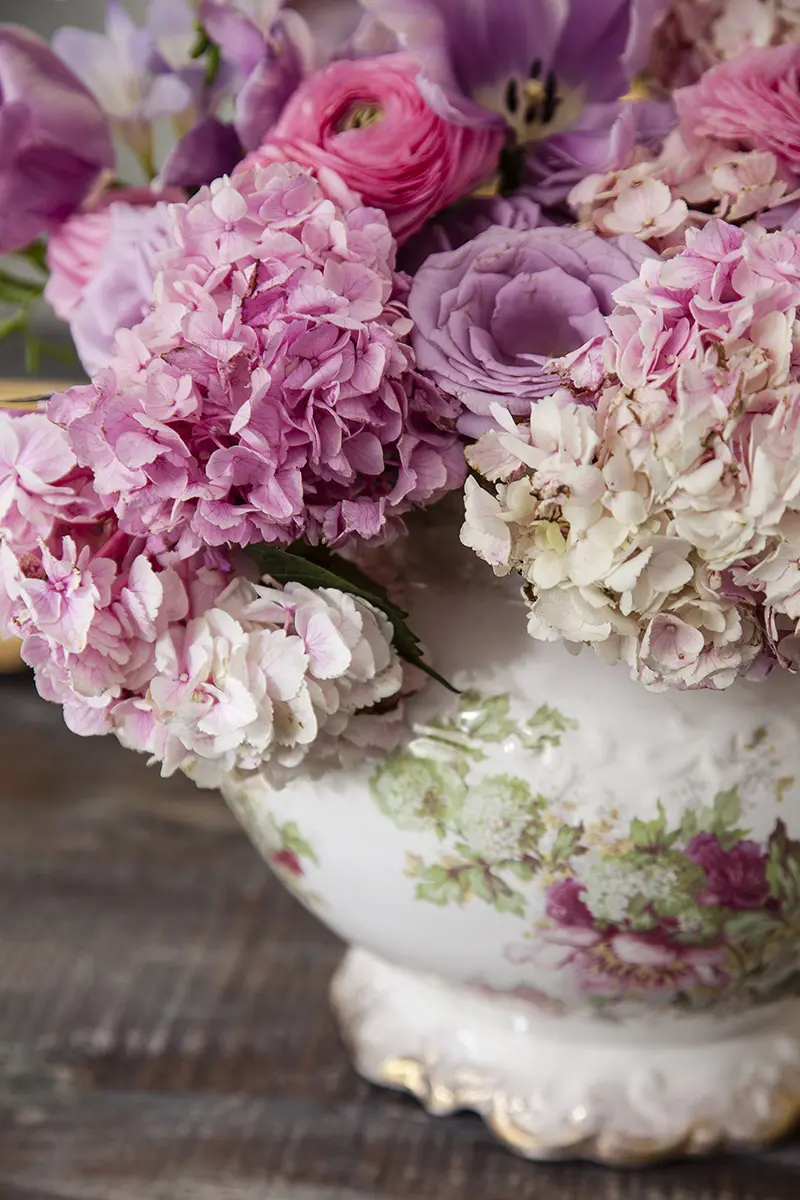 She also praises faux flowers. "Don't be afraid of fake flowers. I'm sitting here now looking at a bowl of peonies you would never think are not real."
Dried flowers are another option, but you need to think ahead if you want to do it yourself. "Keep a nice selection of blooming flowers during the summer months, and hang them upside down so they keep their shape while drying," Ashwell says. "Then they can be used during the winter months to create some amazing masterpieces."
Finding inspiration in the winter months
Most of us spend less time outside during the winter, and our online activities, perusing sites like Pinterest and Instagram, may replace what we would be doing if we left the house. But there is still inspiration to be had, Ashwell asserts. "It's really more about being open to inspiration," she says. "Hotels, restaurants, how a store is merchandised, going to a museum, or seeing a painting that carries you away; it's out there, just keep your eyes open."
However you decorate, think about the feeling you want to evoke. "Winter months are really about reflection, nurturing, and restoring," Ashwell says. "So, whether it's a soothing blanket or the right candles, the right books to reach for, or anything that prompts that type of emotion, that's what these longer nights and darker days are all about. To me, in a weird way, that's what brings the light in."