From tulips to chrysanthemums, our series "The Language of Flowers" explores everything from fresh flower care tips to flower symbolism and meaning.
Subscription options are popping up everywhere. Whether it's for clothes, accessories, groceries, and media, subscription-style services are becoming a huge part of our lives.
At 1-800-Flowers.com, we're totally on board with the subscription-based lifestyle. We've made the regular delivery of flowers just as easy as subscribing to a favorite magazine, movie service, or fashion plan.
"Subscriptions help further enable our customers to better express themselves with ease," says Brianna Forgione, growth brand coordinator at 1-800-Flowers.
Streaming services are doing it, software services are doing it, and even food companies are doing it — and that's because subscriptions are simple and save time. Subscription services merge the things you love most like convenience, zero stress, consistency, and total ease.
Subscriptions keep the love alive year-round.
Brianna Forgione
Growth Brand Coordinator
1-800-Flowers.com
But our subscription flower service brings you all the above, plus the thing you really love —beautiful fresh bouquets every time.
"Subscriptions keep the love alive year-round," Brianna says. "Our new subscription flower service makes it easy for customers to send heartfelt reminders of their love. Customers can automatically send a thoughtful expression of endearment on an ongoing basis throughout the year."
Whether you're gifting a subscription or buying one to keep your home or office in full bloom all year, our subscription options are a must-explore.
Advantages of our flower subscriptions
Fresh flowers all the time
Need we say more? A bouquet of flowers is fabulous, but not forever. A consistent, convenient replacement of fresh, gorgeous flowers is like the ultimate life-hack — and you don't even have to lift a finger to make it happen.
Convenience and ease
When you opt into a floral subscription — for you or someone else — you're receiving the greatest gift of all: convenience. Most of us wish we could run out and buy a floral arrangement whenever we want, but life is typically pretty jam-packed. With a recurring subscription, you arrange your delivery one time, and then you're set for as long as you want it to be. There's nothing more convenient than an ongoing delivery of beautiful, fresh flowers that simply show up at your door.
The perfect gift for anyone
Not sure what to gift your best friend for their birthday? Need the ultimate anniversary gift? Trying to decide on a Mother's Day gift that keeps on giving? We've got two words for you: subscription flowers. Yes, a one-time bouquet is thoughtful and amazing, but to give the gift of convenience and beauty on an ongoing basis in a row is a next-level present — and your loved ones will think so, too.
Safe flower delivery
Running out to the store for non-essentials might not be on your agenda right now — a regular, reliable delivery of your favorite flowers is both satisfying and safe!
A few of our favorite flower subscription bouquets
The best part about subscription flowers? You've got so many options. We always have beautiful classics like our Lovely Lavender Medley, Floral Embrace, and Fields Of Europe Romance.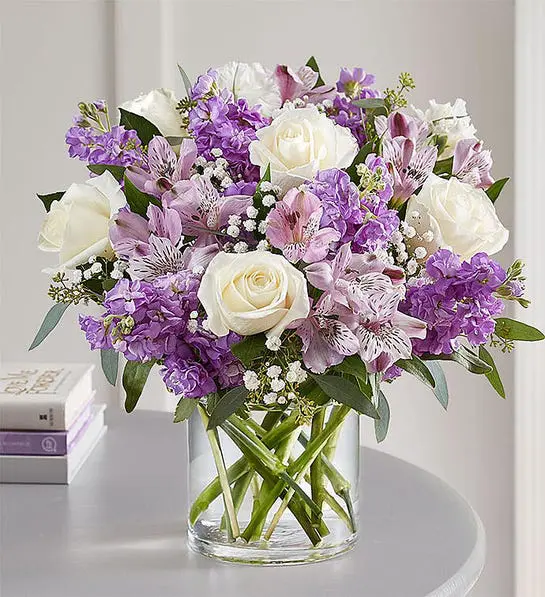 Our favorites? The one-of-a-kind options we have available.
All of our one-of-a-kind bouquets are custom designed by local florists and artisans who put together themed bouquets that are different each month.
Do you want to give the gift of ever-changing seasons to your loved ones? Our One-of-a-Kind Seasonal Bouquet can help your loved one — or you — welcome each new season with a beautiful bouquet to match. Are you nuts about roses? Our One-of-a-Kind Rose Bouquet offers fresh gatherings of these perfect blooms right to your door. We even offer a total-but-beautiful curveball in the form of our One-of-a-Kind Mixed Bouquet, a complete design of mixed blooms featuring every kind and color.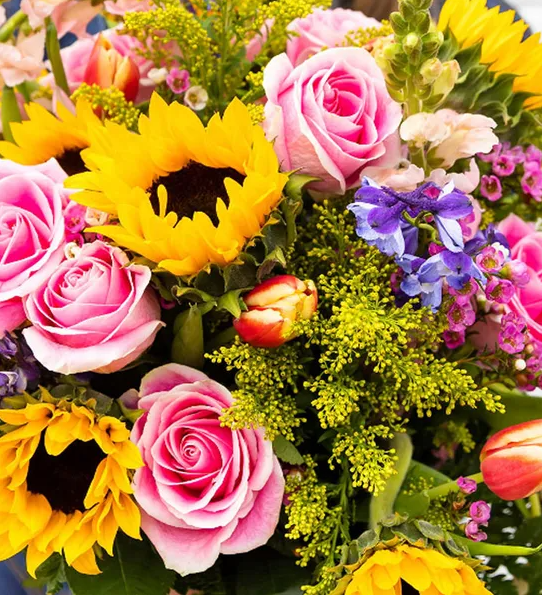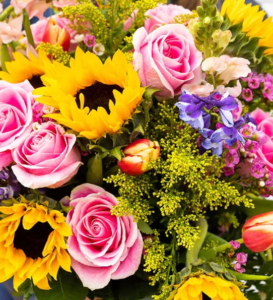 How do our flower subscriptions work?
The good news? This subscription service is easy as can be. Whether you're picking a monthly gift for yourself or a loved one, we make it simple— because something so beautiful shouldn't be complicated.
Here's how the process goes down:
Pick your perfect bouquet and schedule your first delivery — pick any date you want.
Then, stop thinking about it entirely — every subsequent delivery will show up at your door automatically.
We make it even easier — your subscription flower service will be automatically renewed every month, and you'll be charged a discounted subscription price. That means fresh, beautiful flowers for 15% less than you'd normally pay.
When you opt for subscription bouquets, you'll never pay shipping or service charges.
Need to make updates to your subscription? We make that easy, too. Simply log into your account portal. Going away? Not in budget this month? Pause your subscription or skip a delivery anytime. No problem, and no fee. If you find yourself needing an extra hand our VIP Service Team is available to help, call us at 1-866-257-7779 or email us at 18giftclubs@1800flowers.com.
Our process is even simpler than 1-2-3 — just pick your bouquet and schedule your day. Then get ready for refreshing, beautiful flowers every month on the dot.
Pick your perfect flower subscription
If you're seeking the ultimate gift for a friend, family member, or colleague, our flower subscriptions are the perfect present. Regular deliveries of beautiful flowers that are refreshing and reviving? There's nothing better.
Want to pick out the perfect monthly bouquet for yourself? You deserve it! Check out all our bouquet options and get ready to enjoy the non-stop happiness that perfectly bloomed flowers can bring you.
---