You borrow each other's clothes, spend your nights talking about boys, and sometimes get in the occasional fight — that's right, we're talking about your sister! Through thick and thin, she's the one person who has had your back since day one.
With her birthday coming up, don't you think it's only right to get your sister something stylish, sensible, heartfelt, or maybe a nice mix of all three? We think so! Celebrate the day your best friend came into this world by getting her something that's perfect for her lifestyle and personality.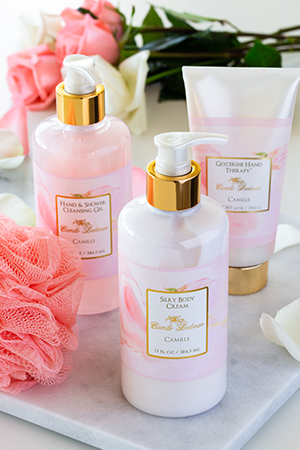 Something for the Sentimental Type
The best gifts are the ones that also lead to a memory. Indulge your best friend with a sister's spa night, because what's better than a night filled with warm tea, face masks, and plenty of pampering?
If your sister prefers gifts that are a little more 'out of the box' (or should we say, bottle), then she'll love a stunning message in a bottle — one of the most sentimental gifts anyone would be lucky to receive!
Something "Lively"
Whether she lives down the hall, up the block, or on the other side of the country, give your sister the gift of fresh flowers, right in time for summer! While you can never go wrong with traditional blooms, festive arrangements, like the "Party Pooch™" and present bouquet, set the mood for a fun-filled night of celebrating the birthday girl.
And when it comes to party time, surprise her with a birthday "cake" made with no cake at all. Flower birthday cakes come in different colors and flower types and make the perfect centerpiece for any birthday photo-op.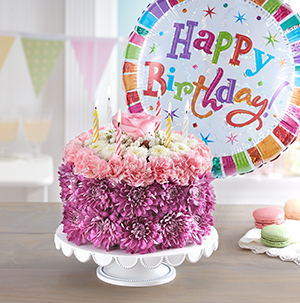 Something for Those Who Love to Entertain
Is your sister's home the designated go-to spot for everything from Thanksgiving dinner to Sunday game night? Give your sister something that's equal parts practical and gorgeous! Whether she's a self-proclaimed wine connoisseur or can't tell the difference between sweet and dry wines, a wine bottle chiller makes the perfect accessory for any party. Once that wine makes its way from the bottle to your glass, make sure she has plenty of drink coasters for guests as well!
Something for the Statement Maker
From everyday wear to specialty pieces, surprise your sister with something bold and beautiful. Because after all, what woman doesn't love jewelry? If your sister loves to collect bracelets, then she'll definitely be a fan of our beautiful crystal bracelet. Crystals are truly timeless and go with every outfit (and occasion) imaginable!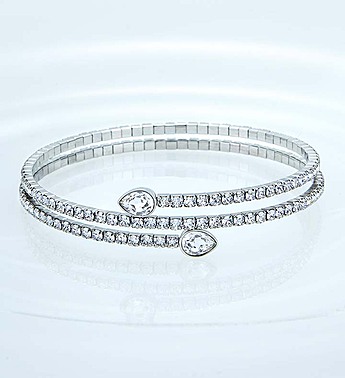 Something as Unique as your Sister
Does your sister like to stand out from the crowd? Encourage her to be the fun, unique girl you've always known with a pair of fun socks! From bright, lively colors to incredible patterns, your sister will be the talk of the town with this fashionable footwear.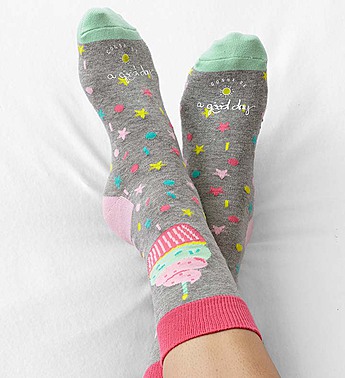 Something Tasty
What's a birthday party without a bit of wine and scrumptious snacks? Surprise your sister with a decadent arrangement of wine and chocolates — everything she'll need to kick-off the perfect girl's night celebration! And for the girl who doesn't go anywhere without her fully charged phone, say "happy birthYay™" with the help of our emoticon-inspired chocolate covered strawberries!