Ready to be known as the best gift-giver in your social circle? Here we supply you with suggestions for everyday moments and special occasions. From memorable birthday ideas to Christmas gifts for everyone on your list, our gifting gurus share their tips so you can continuously impress with gifts your loved ones will cherish. We speak with market-based experts to explore what works best.
There's nothing like the unmatched joy that goes hand-in-hand with watching someone you care about unwrap the ultimate gift.
From the moment their eyes spot the gift awaiting them to the second their fingers unwrap their prize, the very thought of that beautiful scenario undoubtedly puts a big smile on your face—especially when the gift came directly from you.
But, as much we love the idea of giving gifts, the actuality of picking out the perfect present for a loved one, a friend, or even a colleague can be a struggle. While most of us are infatuated with the idea of choosing the right gift, putting this concept into practice can sometimes be a real challenge.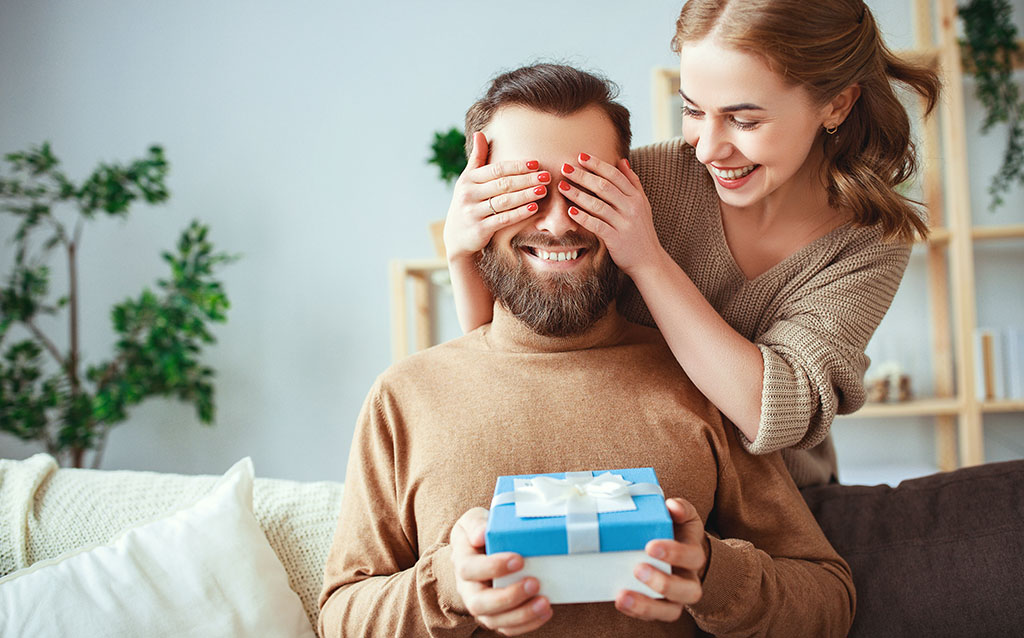 Picking out great presents is about more than just knowing someone—it's a true art form. Gift exchanges are about more than just throwing a present in someone's direction. They can reveal how people think about each other, how they build and maintain their relationships, and how they feel about another person. In other words, it's all about connection.
Tips for top-notch gifting
Ready to learn the must-know secrets for being a great gift giver? Before we get started, we want to remind you of one, important thing—that old adage "it's the thought that counts" absolutely applies to gift giving.
As the gift giver, cut yourself some slack and don't overthink it.
According to a study from psychologists at the University of Oslo, people are more inclined to feel pressure when they're giving a gift than when they receive a gift. AKA, they're just thrilled someone put in the effort to think of them.
In other words, as the gift giver, cut yourself some slack and don't overthink it. Odds are, they'll just be over-the-moon you thought of them in the first place.
Pay attention, listen, and take notes
Do your best to listen to your family and friends year-round to really understand them and get a feel for what they like, care about it, and desire. The people around us are typically openly communicating about these things, and in those moments, you can typically uncover the perfect gift idea!
Whether it's a quick, sly mention of something they enjoy, an object they wish they could afford, or something they truly love to do, it's crucial to pay attention!
Our advice? Keep a running list or note on your phone, in your journal, or on your computer. Add to this list year-round. That way, the next time you're in a present-slump, you can consult with your handy-dandy list for help.
Know who you're shopping for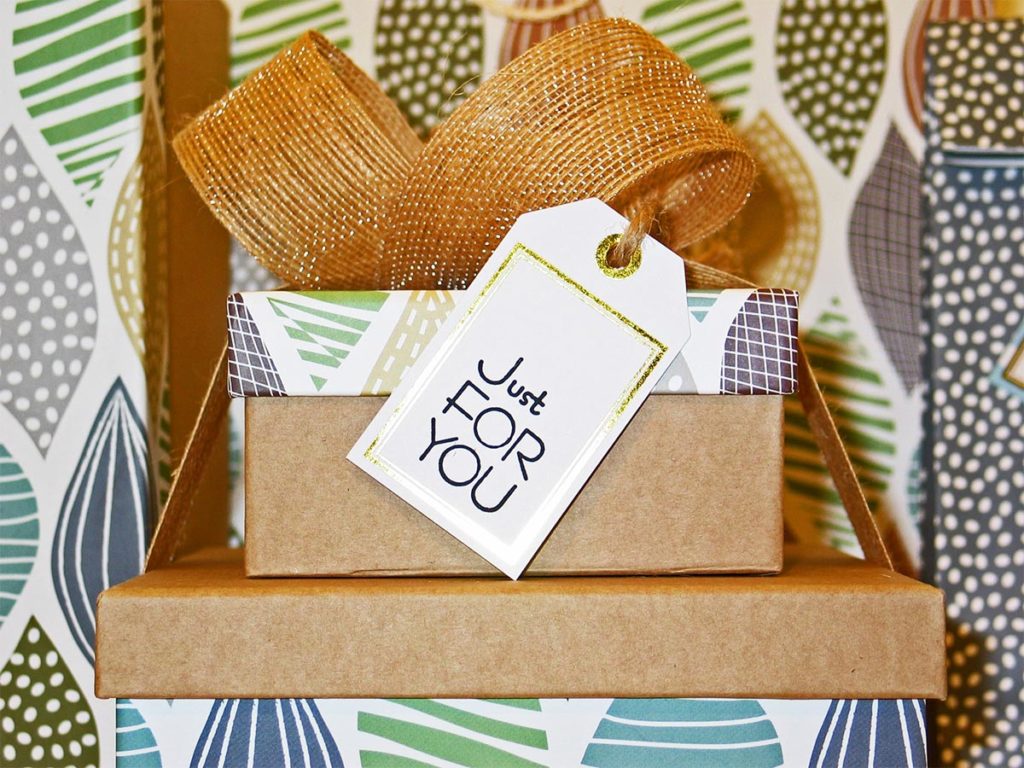 While this might not always apply to your gift-giving process (office-wide Secret Santa games, we're looking at you), in most cases, keeping perspective about who you're shopping for and what they're interested in can help steer you in the right direction.
Remember, the gift isn't about what's important to you—it's about the person receiving the gift. When it comes to top-tier gifting, knowing your audience can be a game-changer.
Respectful snooping is A-OK
We're not saying you should go through someone's phone or start digging through their bathroom cabinets, but paying extra attention and enacting full detective mode can possibly help clue you into what your friends and family might be receptive to.
Take a look at their homes, their hobbies, their cars, and their routines. Do a quick scan of their social media. Do a little digging and some serious research.
Sleuthing around in this way can truly open up your eyes. Our advice? Be careful not to get caught respectfully sleuthing through their lives—that can be a hard thing to explain away!
Think outside the box
They might be more grateful for a fun experience, time with you, or a relaxing trip.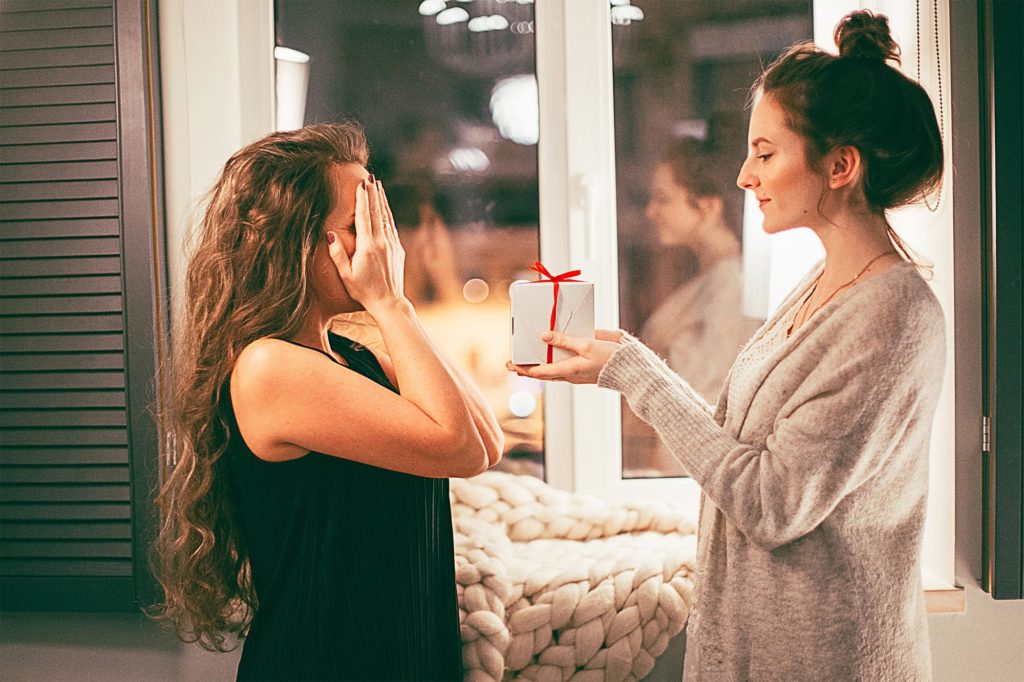 Remember, just because there's pressure to put something great inside a gift box doesn't mean you have to think inside that box! Giving a great gift is all about using your creative brain, which often means forgoing the routine, the boring, and the normal. For example, maybe your gift recipient doesn't want something that can fit inside a box at all—instead, they might be more grateful for a fun experience, time with you, or a relaxing trip.
Giving the gift of an experience—potentially one you enjoy together—can strengthen your relationship, build your bond, and matter more to people who aren't fans of material possessions.
Don't shy away from sentimentality
Well-selected gifts are often incredibly valuable, but not in the way you might think. No, we're not talking about monetary value, we're talking about sentimental value, or rather, something that's laden with emotion or fosters a connection between the gift giver and the receiver.
Though sentimental gifts can be hard to come up with, studies found that recipients of presents often prefer sentimental gifts (and that gift-givers don't give sentimentally-valuable gifts as often as most would like).
In other words, if you've got a great idea for a sentimental gift for your loved one, go for it—even if it's tough to be vulnerable!
Shop our holiday gift guide for unique gift ideas
Looking for unique gift ideas? Shop our holiday gift guide for flowers and gifts for your loved ones this holiday season!