Written by our Founder and CEO, our Celebrations Pulse Sunday Letters aim to engage with our community. From sharing stories to welcoming your ideas, we want to help you to express, connect, and celebrate the important people in your life.
In 2005, a British travel company asked a psychologist to figure out the most depressing day of the year. He crunched some numbers and proclaimed it to be the third Monday of each January, which this year fell on the 17th.
We're skeptical that there's a single darkest day of the year, but we have no doubt that many people experience the winter blues in the first month of the year. Over the last several weeks we have not gone a day without hearing from someone who is having challenges with their mental health, going through a tough time or is helping someone with mental health challenges.
It seems normal as we continue to live with uncertainty around COVID, a disappointing holiday season for many and the winter months in full effect. While the post-holiday lull may put a damper on our spirits, we can take preventative action against the winter blues. For advice on boosting our spirits, we reached out to Drs. George Everly and Chloe Carmichael of our Connectivity Council. We also spoke with our friend, Dr. Mindy Weinstein, a marketing instructor at Grand Canyon University who holds a Ph.D. in psychology.
Understanding loneliness from the scarcity perspective
Mindy's doctoral research focused on the impact of scarcity on human psychology, and she is writing a book on the subject that is slated for release in October.

Given our interest in loneliness, especially this time of year, we wondered if loneliness could be understood from Dr. Mindy's scarcity perspective. Given that scarcity is a limitation on a resource, loneliness could be defined as the scarcity of relationships.

In situations where there is perceived scarcity, we tend to hyper-focus on the resource we are lacking, Mindy says. In the case of loneliness, we focus on the gap between the relationships we have and those we believe we should have. This could further perpetuate our loneliness, making us feel even more lonely and incapable of developing and maintaining meaningful connections.

However, scarcity also has a triggering function. When we lack access to a certain resource, we can begin to consider the different ways to make that resource more available. Just like we take our vitals for our physical health, we can do the same for our mental health and see that there is more abundance around us than we may have thought.
'Psychological Check-Up'
At the beginning of the year, you can give yourself a "psychological check-up."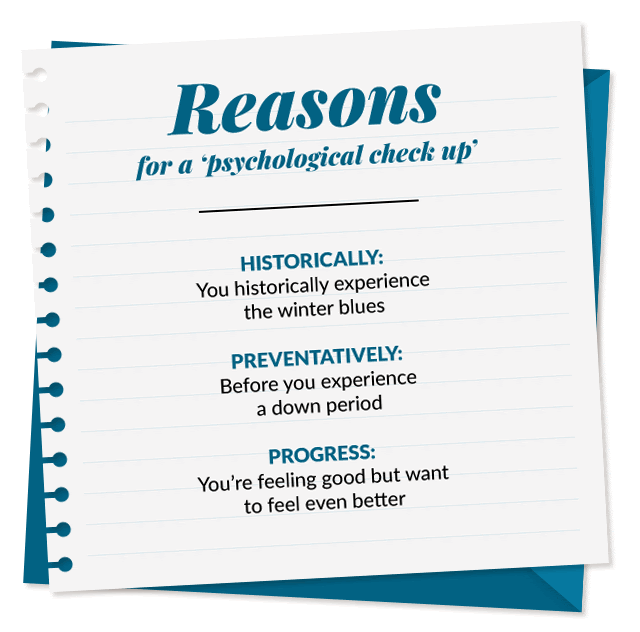 Dr. Chloe's 'psychological check up'
Notice if you are not taking pleasure in the same things as normal
Do a regular "mindfulness moment". This will give you more frequent 'snapshots' of your normal state– this will help you to compare/notice when you're going off-track
Hours of sleep can be a good indicator of mental health: if you're suddenly sleeping more (or less) than normal, it can suggest that something is stressing you.
When we feel down, we can go down a negative spiral or we can help ourselves when our mental health is feeling out of sorts. We asked two members of our Connectivity Council Dr. Everly, a psychologist at Johns Hopkins School of Medicine, and Dr. Chloe, a clinical psychologist, to help us put together a list of some promises you can make to yourself when you're having an off week.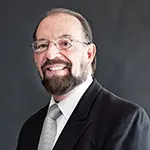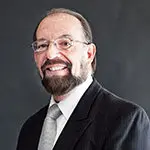 Reach out to an old acquaintance or a family member you haven't spoken to in a long while.
Dr. george Beverly
Reach out to someone you've wanted to meet but haven't. — George
Keep a journal. Note how you are feeling and some reasons why. — Jim
Go somewhere or do something specifically to meet at least one new person. — George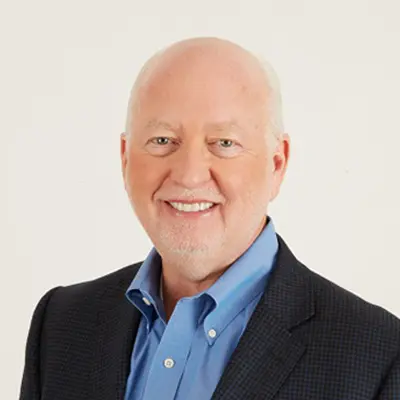 Develop an outreach contact plan. Who do you want to contact this week and when will you do it.
Jim Mccann
Refuse to surrender your happiness to the fear of rejection. — George

Get out of the house. Take a walk. Do an errand. Find an excuse to connect with nature and just breathe. Jim found himself on a two-hour walk last week. What a great way to clear your mind. — George, Chris and Jim

Program your smart device with a few of your favorite feel-good songs that will let you use the power of music. You can also program your device to wake you up with an energizing song to start your day off on the right track. — Dr. Chloe

We all have a positive playlist and a melancholy one. Don't give in and listen to the melancholy one! — Jim

Begin a meditation practice. I notice the days I don't meditate because of the strong positive impact it has had for me — Chris

Watch a video or listen to a podcast. I'm always inspired by the Connectivity Council and Zig Ziglar. — Jim

Review these tips for ideas to grow your menu of potential mood-boosting activities. It is based on material from clinical psychologist Dr. Marsha Linehan, who created the original version of this list for people who need help regulating their moods. — Dr. Chloe
Let's remember that while we might feel more sad than usual during this time, we can take this time to appreciate what have, care for our mental health, and motivate ourselves to strengthen our relationships.
We do not need to face life's ups and downs alone, and, as Dr. Everly reminds us, the greatest predictor of resilience is the strength of our social connections. While we may feel a little more down right now, let's look out for one another.
All the best,
Chris and Jim