Written by our Founder and CEO, our Celebrations Pulse Sunday Letters aim to engage with our community. By welcoming your ideas and sharing your stories, we want to help you strengthen your relationships with the most important people in your life.
In the first weeks of May, we celebrate the three most important – and often underappreciated – roles in society: nurses, teachers, and moms. They take care of us when we're sick and help us stay healthy. They help us develop, learn, and succeed in life. And they offer love and support even when we don't deserve it.
Our persnickety editor pointed out the "fuzziness" of the "they" in the above paragraph. Are we referring to nurses, teachers, or moms? We told him to put down his red pen. We're talking about all three!
In fact, the jobs of nurses, teachers, and moms almost always blur together in a cloud of caregiving, love, and self-sacrifice. Perhaps it's not a coincidence that the days and weeks of appreciation for all three occur around the same time.
Nurses Appreciation Week started Saturday and runs through May 12. Teachers Appreciation Week starts Monday and ends on Friday, too. And, as if you needed a reminder, Mother's Day is just days away on May 14.
Stories of nurses, teachers & moms
We recently invited the Celebrations Pulse community to share stories of nurses, teachers, and moms to help inspire this week's festivities and give us more reasons to celebrate; you nominated moms who teach and moms who are nurses. In a few cases, members shared the stories of moms who are professional teachers and nurses.
The first story came from Dan Hermann, a friend who founded PaintNite.com, which organizes "paint and sip" events at bars and restaurants nationwide. His mom, Marie, left her job as a mathematics professor to raise Dan and his three siblings. But she continued teaching important life lessons to her children.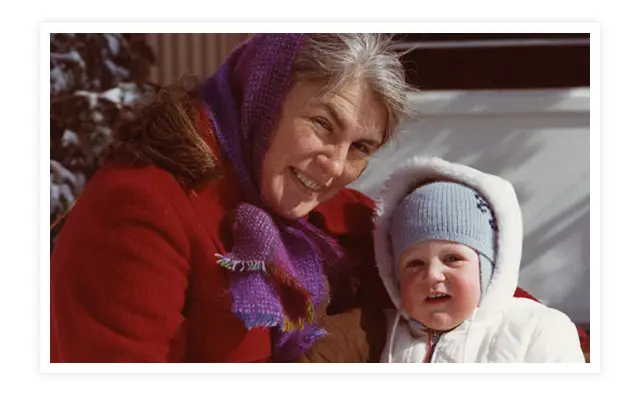 Dan continues:
My mother has Alzheimer's, and over the past few years, she has drifted away and into dementia. Going through the pandemic, struggling to raise my three sons (all under 5) and working to build back my business have presented many challenges that had me looking for her advice and guidance. But now she cannot help, and I can no longer take her support for granted. Rather, how deeply I continue – even as an adult – to rely on her guidance and support, has come into sharper and sharper focus.
We also heard from Chantel Wooten, a middle school English teacher in New Jersey. She shared how her curriculum includes important lessons outside of grammar books, Dickens, and Shakespeare.
I start each day by asking my students what they're grateful for. This prompts discussions in the classroom about appreciation and the true meaning of gratitude. Many of them look at material things first. We then focus on those things that aren't material, like family and friends. And every day thereafter, at 11:11 a.m., we make gratitude wishes.
Kelly Meissner wrote to us about her daughter, Chelsea Diggs, who is an Amazing Mom and an emergency room nurse. Amid the pandemic, Chelsea gave birth to her second son and started her doctoral program to become an emergency room nurse practitioner. Her mom writes:
Chelsea often works into the night on her schoolwork so that she can spend time with her boys during the day when she is not in class. These last few months have been even more hectic as she has added clinical hours in addition to everything else. She will graduate this semester, and we could not be prouder of the way she has juggled all being a mom, student, and nurse.
Ways to celebrate
We also asked the Amazing Moms who are nurses and teachers how they'd like to be celebrated this month.


We hope all the nurses, teachers, and moms have an amazing week of celebrations and much-deserved appreciation!
All the best,
Chris and Jim