Written by our Founder and CEO, our Celebrations Pulse Sunday Letters aim to engage with our community. From sharing stories to welcoming your ideas, we want to help you to express, connect, and celebrate the important people in your life.
The seeds of International Women's Day, which we're celebrating on Wednesday, were planted on March 8, 1908, when 15,000 women in the sewing trades marched through New York City's Lower East Side to protest child labor, fight sweatshop conditions, and demand the right to vote.
Two years later, activist Clara Zetkin proposed dedicating a day to women's rights at the International Conference of Working Women. Delegates representing 17 countries agreed unanimously to her suggestion. The first International Women's Day took place in 1911 – nine years before U.S. women gained the right to vote.
International Women's Day is an important reminder for all of us to honor and celebrate women and their social, cultural, and economic achievements of the past, present, and future.
Though advocacy has long been part of the celebrations of International Women's Day, it's also an opportunity to reflect on their success and challenges as well as share stories about the women who support and inspire you, your company, and your community.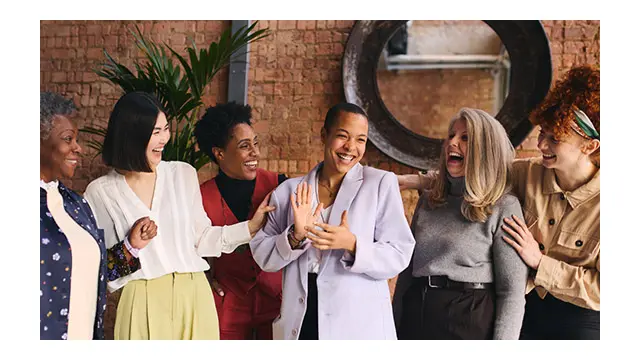 Lessons from our grandmother
This global day of celebration has us thinking about our grandmother, Margaret McCann. Our grandfather, Frank McCann, owned a painting business when he died unexpectedly in 1949, forcing our 22-year-old dad, James, to get involved in the business. He didn't know a lot about it, but he had to be the public face of the company – because he was a man.
Our grandmother, however, knew what had to be done: how to price products and services, write up estimates, and manage the finances. She ran the business until Dad learned the ropes. Our grandmother was a wonderful example of the strength of women. We learned so much from her in life and in business.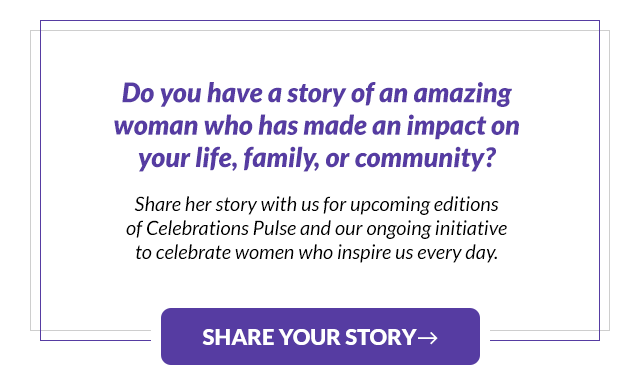 Celebrating women in 2023
We left the family painting business to build a company that brings to life her values of hard work, giving, and celebrating community. It also gives us countless reasons to celebrate women and everything they do in supporting 1-800-Flowers.com.
The numbers speak for themselves. More than half of our colleagues are women, with many of them in managerial positions. More than 60% of our partner florists are women-owned businesses. And more than a majority of our customers are women. Put all this together and we're a company that's largely of women, by women, and for women.
For International Women's Day, our brands are launching a website to share the stories of women employees, partners, and community of customers, as well as women who are making a difference at all levels of society.
For example, you'll see the stories of inspiring authors like Janet Evanovich and Lisa Jewell, who participated in our book clubs. You'll be inspired by our florists like Patti Fowler and Vivian Chang. And you'll see stories of women like Ulrika Pettersson, who overcame challenges to build her business, Unna Bakery.
In the months ahead, we will continue to profile the women who are leading, making, creating, serving, giving, and caring in our community. We hope that you will be inspired as much as we are by the stories of these amazing women.
All the best,
Chris & Jim
St. Patrick's Day Countdown
We're well into our countdown to St. Patrick's Day, and we're excited to invite you to join in the fun:
On March 12 – a week from today – you'll be able to unleash your inner leprechaun at a special virtual PaintNite event. From the comfort of your home, you'll learn how to create a beautiful shamrock painting. The fun starts at 2 p.m. ET next Sunday, and you can register for the free event here.
For community members who are local to New York, we're teaming up with Smile Farms on a "Sip & Stems" event on March 16 at the Bungalow Bar in Rockaway Beach, Queens. Our sister, Julie Mulligan, will demonstrate how to make a fun-and-festive Mug O'Blooms floral arrangement that you can take home.
And, finally, we're still accepting limericks, recipes, and your favorite (family-safe) St. Patrick's Day jokes. When you submit your creations, be sure to let us know where you live. We have a pair of tickets that we will randomly give away for the March 16 concert by the Irish band Dropkick Murphys at Boston's MGM Music Hall at Fenway. Not in Boston? No problem. We will also randomly select one of our limerick writers for a ticket to the March 17 livestream of the band's concert.