Written by our Founder and CEO, our Celebrations Pulse Sunday Letters aim to engage with our community. From sharing stories to welcoming your ideas, we want to help you to express, connect, and celebrate the important people in your life.
Before the Civil War, Ann Jarvis gave birth to 13 children over a period of 17 years. Only four lived long enough to become adults, while the others died of typhoid fever, measles, and other diseases common in their rural Virginia community. But Ann didn't give up; the tragedies inspired her to organize her community to combat unsanitary conditions and prevent future childhood diseases.
In 1980, Candace Lightner's 13-year-old daughter, Cari, was killed by a drunk driver. This tragedy inspired her to start a grassroots organization that became Mothers Against Drunk Driving. Thanks to her efforts, MADD has now expanded to more than 400 chapters and has spearheaded more than 700 pieces of legislation at the state and national levels to increase drunk-driving education, prevention, and criminalization efforts.
Ann and Candace are just two examples of mothers who took matters into their own hands and drove lasting change in their communities and ours. Every year in May, we celebrate Mother's Day, a holiday that was started in 1905 by Ann's daughter to honor the accomplishments of her mom and every mom. But all mothers – especially those who are driving change despite personal losses – deserve to be celebrated all year round.
Do you know of a mom who is making a difference in our community? Send us the story, and we'll use it in an upcoming Celebrations Pulse newsletter.
A mom takes on cyberbullying
Recently, Jim attended a conference held by The Nantucket Project (TNP), an organization that aims to energize public dialogue by presenting speakers with a variety of perspectives on a given topic. This year's theme was "Another World Is Possible," and it included discussions on the social media crisis.
During one presentation, Jim heard a remarkable story from Kristin Bride, who is fighting to pass the Kids Online Safety Act (KOSA) in Congress. The bill would require tech platforms to act in the best interests of minors, providing children and teens with default protections and putting the burden on social media companies to safeguard children.
Kristin became involved in the fight when her own teenage son Carson took his own life because he was cyberbullied. Kristin had no idea that her son was being viciously attacked by his high school friends who were using anonymous apps to hide their identities. And she resolved to do something about it.
At the conference, she spoke with great passion about how the sites are not doing anything to protect kids, and how she has taken it upon herself to take on these companies. After she filed a class-action lawsuit in May 2021, a major social media platform immediately suspended its anonymous apps. In March of this year, the company announced that it will be banning all anonymous apps and features.
Kristin's unforgettable talk struck Jim profoundly, and he got to thinking about instances where moms who have either experienced tremendous loss or see a pressing need, have rallied themselves and others to create extraordinary impacts.
There are several examples in our own community.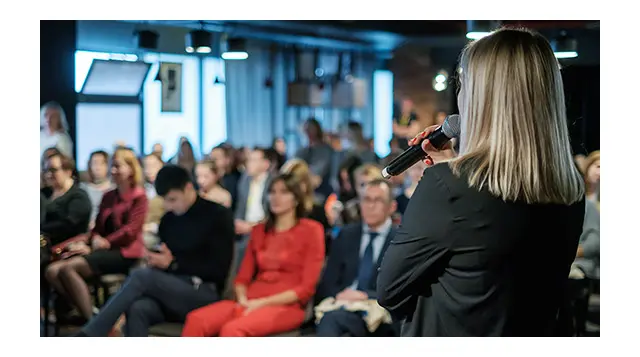 Parents against vaping
Dina Colombo, a board member of 1-800-FLOWERS.com, is the co-founder and board member of Parents Against Vaping e-cigarettes. It's a not-for-profit advocacy and education organization powered by parent volunteers to fight the youth vaping epidemic.
Dina and a handful of moms got together to create the organization, secured funding for it, and lobbied the government in getting companies to curb their ways of marketing e-cigarettes to very young people. They were inspired to act after one of the company's representatives had entered her son's high school through an anti-addiction group and told 9th grade students that their product was "totally safe" and would receive FDA approval "any day."
Dina explained to Jim that single vape cartridges can have the same nicotine content of a pack or two of cigarettes. She also pointed out that e-cigarettes are causing brain malfunction, personality disorder and dependency among teens, and whose dangerous effects may not be known for years.
The organization's testimony before Congress was cited by the FDA as evidence the company had marketed directly to kids. In June, the FDA denied the company's authorization to market its products in the US – a decision that was put on hold and continues to play out in court.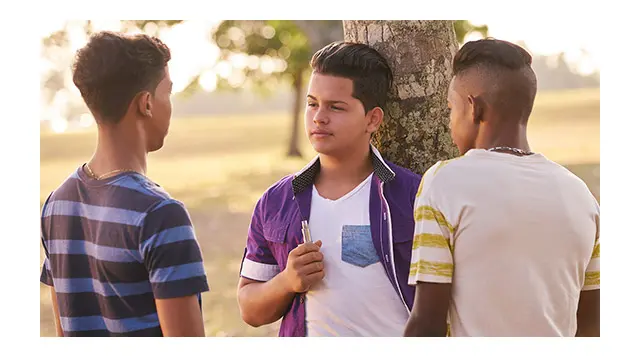 One mom's fight against opioids
Another mom who's making a difference is our friend, Elaine Pozycki. She turned the torment of her son's drug overdose into a crusade to educate parents, doctors, and local, state and national legislators about the dangers of opioid-based pain medications and the availability of alternatives.
Elaine founded Prevent Opioid Abuse, an organization that focuses on how physicians, dentists, and other medical professionals are ill-trained, ill-prepared, and ill-informed about the impact of these opioids that they were prescribing to kids. And she's been effective in changing the educational requirements of medical professionals in over a dozen states.
Turning pain, grief, and sorrow into an energy that has a beneficial impact is not easy by any means; however, it is enormously meaningful and infinitely important. Mothers who speak out and act also provide other mothers, who are faced with similar tragedies, a lesson in coping and persevering. We owe so much to these mothers and so many others whose efforts have led to significant and positive change.
All the best,
Chris & Jim