Written by our Founder and CEO, our Celebrations Pulse Sunday Letters aim to engage with our community. By welcoming your ideas and sharing your stories, we want to help you strengthen your relationships with the most important people in your life.
Today, we celebrate the women who brought us into this world. They're the ones we've turned to for guidance since Day One. They love us unconditionally, showering us with affection whether we brought home good grades or dinged the fender on the family car.
Mother's Day is also a time to celebrate all the women who played motherly roles in our lives – the family members, friends, neighbors, and teachers who filled in for our biological mom on a temporary or permanent basis.
At the heart of today's festivities are the stories behind every Amazing Mom. All the flowers, meals, and other gifts are expressions of gratitude for all she's done and (if we're lucky) continues to do in our lives.
This year, we've been celebrating the stories of women in our community, and we recently turned the focus to moms. We hope that their stories will inspire your celebrations of the Amazing Moms in your life and your community.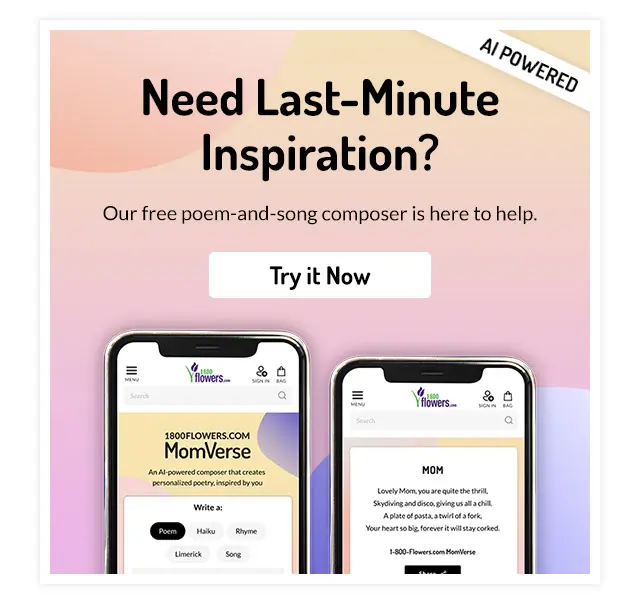 Stories of Amazing Moms
There was a theme that ran through many of the stories that you sent us: The strength and sacrifice of Amazing Moms despite sometimes difficult circumstances. We were particularly touched by an email from Sandra Martinez, a community member from Fredericktown, Missouri.
Sandra shared how her mom, Clara, experienced multiple losses in her lifetime, but her faith never wavered. The losses included two of her five children, her husband, and a grandson she took in to raise following the death of his mother. "The losses my mom has endured are beyond belief," Sandra told us. "Yet her faith and strength continue."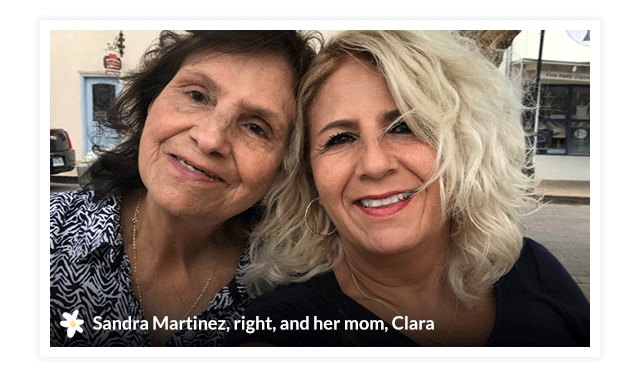 Sandra recalled how her family grew up with modest means, but it wasn't obvious to outsiders. Clara wore the same coat and clothes for years so that her children could have what they needed. When she was working, Clara woke up early to make breakfast, lunch, and dinner for her family.
One day she looked at Sandra and said, "I'm sorry you had to work so hard to pay for your school because we couldn't." Sandra continues:
I told her she gave me the greatest gift you can give a child. She loved me unconditionally, supported me, and encouraged me. Because of her, I became the first Hispanic female prosecutor and circuit judge in my area.

My mom is the strongest and most giving human being I have ever met. Her title as My Mom will always be greater than any other title. She is truly an Amazing Woman.
We also heard from Chonlatit "Andy" Sirisukha, a supervisor at Harry & David's distribution facility in Hebron, Ohio. He shared the story of his mom, who taught traditional dance to the royal family and other students at the Chitralada School in the Royal Palace in Bangkok, Thailand.
She was a loving and caring mother not only to her children but to everyone around her. She was very patient and kind with a big smile on her face. She would do anything for everyone who needed help.
Andy's mother passed away earlier this year at the age of 98. His touching tribute to her was titled, "My First Love" – a description many of us would use for our own moms.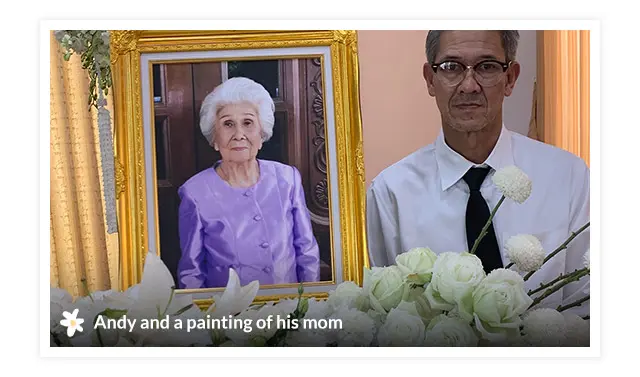 Moms making a difference
Amazing Moms have an impact far beyond their immediate families. Many of the stories reminded us of how a mom's influence extends to future generations and society at large.
Chassie Post, a TV personality in New York, told us how her Amazing Mom inspired how she's raising her own son. "My mom loves life," Chassie said. "She is a doer with such enthusiasm, and I inherited that enthusiasm from her. She is strong and fearless, and the type of person who is not afraid to stand up and ask for anything."
Jen Acosta, Chris's executive assistant who helped her brother-in-law raise her sister's children after her unexpected death, shared how she was guided by all the moms in her family. "The moms in my life before me set the greatest example of a mother's love. From my own mother, my grandmothers, and my sister to my many aunts and cousins, I came from a family of loyalty and, most of all, love."
Danielle Moss, who co-founded the popular lifestyle blog The Everygirl, told us how her great-aunt inspired her as a mom. "She always supported and believed in me," Danielle shared. "She was proud of me the way a grandmother or parent would be. She was the person who loved me unconditionally and meant the world to me."
Danielle is an Amazing Mom herself. After her daughter was diagnosed with leukemia in 2020, she sold half of her company and started working to raise awareness of pediatric cancer research. To date, she's raised nearly $400,000!
Last-minute Mother's Day celebrations
Our community clearly has a lot to celebrate today, but what if the occasion slipped your mind? We know it can happen, even if you work at 1-800-Flowers.com!
We asked ChatGPT, which powers the 1-800-Flowers.com MomVerse, to compose a poem to set the stage for the story, which happened last year. It begins:
Amidst the blooms of every kind,
There was an employee with a heavy mind,
For she had forgotten a crucial task,
To send Mother's Day flowers, a simple ask.
The employee, Lisa Modica of the Chairman's Office, reminded us that she didn't forget Mother's Day. She just waited too long to order flowers for her mom, a snowbird who lives in Florida. Fortunately, she was able to connect with one of our partner florists to create an arrangement. But the flower shop's delivery schedule was too packed to deliver it in time.
Enter Chris Mills, our customer experience manager. He happened to be good friends with Sal Sinzieri, a restaurateur in Naples, Florida. After a quick call, Sal agreed to drive the flowers to Lisa's Amazing Mom and included a gift certificate for his restaurant, MiraMare.
Mother's Day was saved, and Jim loved the story so much that he and his wife joined Lisa's parents for dinner at the restaurant earlier this year.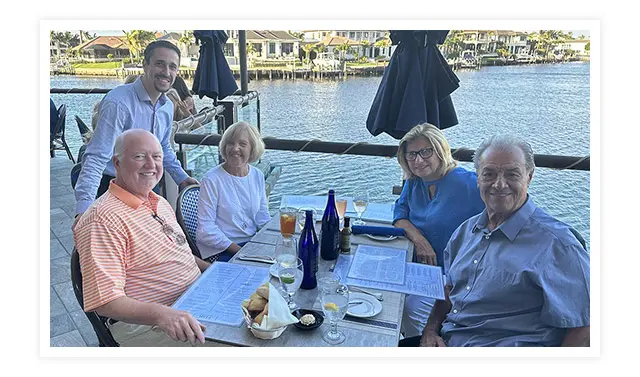 If you forgot Mother's Day (even if you do work at 1-800-Flowers.com), there's still time to pick up the phone and express your love. If you need inspiration, be sure to visit the MomVerse, which will generate a poem or song personalized to your mom's interests.
Happy Mother's Day to everyone in our community! May today bring you lots of love, appreciation, and moments of connection with your families.
All the best,
Chris & Jim