Written by our Founder and CEO, our Celebrations Pulse Sunday Letters aim to engage with our community. From sharing stories to welcoming your ideas, we want to help you to express, connect, and celebrate the important people in your life.
We'll gather around our dinner tables on Thursday to express our thanks for life's bounties. Thanksgiving Day is an opportunity for our entire community to step back and appreciate everything and everyone who have made our lives better.
Many families – including our own – take turns at the table and tell everyone what we're most grateful for this year. At our feast, the Thanksgiving topics range from gratitude for friends and family members to our jobs, colleagues, and our community.
But most of you don't limit your expressions of thanks to just a day in late November. We see an increase every year in "thank you" gifts from the start of November through December. In fact, we've started calling it the Season of Gratitude.
Many of you take the time to thank your children's teachers, the doormen at your apartment buildings, postal workers and service people, and your employees and bosses. We can't help but notice that "thank you" is just as common in gift messages as "Happy Holidays" and "Happy New Year."
Why gratitude matters
In a Celebrations Pulse earlier this year, we wrote that the social, physical, and psychological benefits of gratitude are numerous. Gratitude neutralizes negative emotions while also boosting our happiness, optimism, and life satisfaction. A recent study by University of California, Berkeley psychologist Sonja Lyubomirsky found that asking participants to write down three things that they were grateful for once a week made them significantly happier in just six weeks.
Expressing thanks results in positive effects beyond psychological and social well-being. Grateful people sleep better, have stronger immune systems, exercise more, and are more resilient to trauma.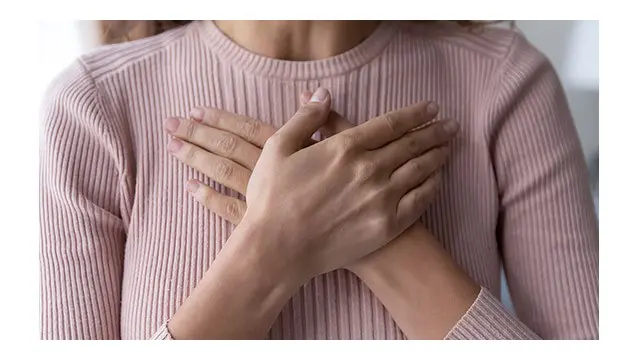 Communities and individuals become more interconnected through expressions and feelings of gratitude. When partners show regular appreciation for one another, they report feeling closer to each other and more committed in their relationship. Grateful children and adolescents are more generous and make active contributions to their communities.
In the spirit of Thanksgiving and the ongoing Season of Gratitude, we'd like to express thanks to everyone in our community for your business, your ideas, and everything you do!
Thankful for our caregiving community
Last week, we wrote about the crucial role that family caregivers play in our community. We shared the story of Julie Wilson Kilbarger, a selfless and loving mother and caregiver who was brought to our attention by a colleague.
Knowing that our community is a caring one, we invited you to share stories of caregiving. We can't thank enough everyone who took the time to share a story with us. We're both humbled by and grateful for the tremendous response.
We will dedicate a future Celebrations Pulse newsletter to the stories but wanted to share a few examples today:
From the caregiver of an elderly mother
"I am the sole caretaker of her alone, almost 24 hours a day. I get in the shower with her blower hair out. I dress her I see her I sit with her. I watch TV with her. I take her to get her nails done, and I take her to shop. She is a happy beautiful soul. I don't know what the future brings so I live one day at a time with her and enjoy every day we have together. I'm also a single mother of an 18-year-old son who is about to go into college next year, but I wouldn't have done anything differently. It's extremely hard, mentally, physically, and emotionally, but she's my one and only mother. I honor her, and I will take care of her till she meets my father in heaven. Caretaking is something that's unexplainable, it's an experience that is life-changing in many ways. God bless all the caretakers of the world!" – Melissa M."Caregivers are worthy of having a month of praise and special needs for what they do. Although some get paid, I never did. My blessings come from God who is the real reason my husband is still here. I offer prayers and praise for ALL CAREGIVERS." – Melissa M.
From the caregiver of an ailing spouse
"Caregivers are worthy of having a month of praise and special needs for what they do. Although some get paid, I never did. My blessings come from God who is the real reason my husband is still here. I offer prayers and praise for ALL CAREGIVERS." – Catherine B.
From a grateful mother
"My daughter has been caring for her 98-year-old grandmother and her 51-year-old brother. Her grandmother has some dementia, and her brother is recovering from a traumatic brain injury and a broken left leg and pelvis. She left her career and moved in with her grandmother so she would not have to go to a nursing home. Her brother had nowhere else to go when he was discharged from the hospital, as he had been living with friends. She would not allow him to be sent to a shelter. I am helping out as best I can, but I live in another state and can't get away as often as I would like. My daughter is a Godsend and has been receiving no compensation except whatever the family can give her." – Sharon R.
From a former caregiver whose parents have passed
"I fully believe if you've never been in a caregiver's shoes (and know how blessed you are if you haven't) you do not understand what they are going through. Just make a phone call to the caregiver, send them a card, or if you can, drop off a meal. And continue to support the caregiver after the loss of their loved one. It's a blessing to be able to care for your loved one in their home. I don't think any caregiver would do anything different." – Marlene M.
Thank you to all caregivers for everything you do to help those in need!
A final thank you
We're humbled to know that many people turn to us to thank someone, whether it's flower arrangements from 1-800-Flowers.com, cookies from Cheryl's Cookies, sweet arrangements from FruitBouquets.com, or gourmet treats from Harry & David. We cannot thank you, our customers, enough!
We'd also like to take a moment to thank our team and all of those who put together the gifts that you send to others. These sentiments of gratitude would not be possible if not for the dedication and care our team members put into each and every gift. We are enormously grateful for their hard work.
Everyone at our entire Family of Brands hopes this Thanksgiving will be an enjoyable holiday full of good food, warm memories, and opportunities for one and all to express ourselves to those who mean the most to us.
All the best,
Chris & Jim