Written by our Founder and CEO, our Celebrations Pulse Sunday Letters aim to engage with our community. From sharing stories to welcoming your ideas, we want to help you to express, connect, and celebrate the important people in your life.
Thanksgiving marked the beginning of the end-of-year holidays, a season filled with celebrations and re-connecting with family and friends. For some, it's an exciting and joyous time. For others, not as much.
Simple events like family get-togethers can trigger a wide range of emotions. You might be delighted to see your aunt again but angered by her questions into your personal life. Or you might be frustrated by a cousin who doesn't share your political views. Even the season itself – with long winter nights – can contribute to and exacerbate feelings of loneliness.
We spoke to members of our Connectivity Council for their thoughts on the holidays and asked them for advice on how best to handle difficult situations. We wanted to share some of their wisdom with you.
Difficult holiday conversations
Dr. Chloe Carmichael, a clinical psychologist, provided us with tips on coping with "difficult" family members or conversations that may arise during holiday celebrations. She notes, that sometimes, rescheduling those conversations for another time, away from other family members and after festivities, is the best course of action.
Keep in mind that when you offer to reschedule a difficult conversation, the other person who brought up the topic may be feeling rejected. Sometimes, an awkward silence follows. That's why it's important that you validate the other person's concerns and remind them that you know they care.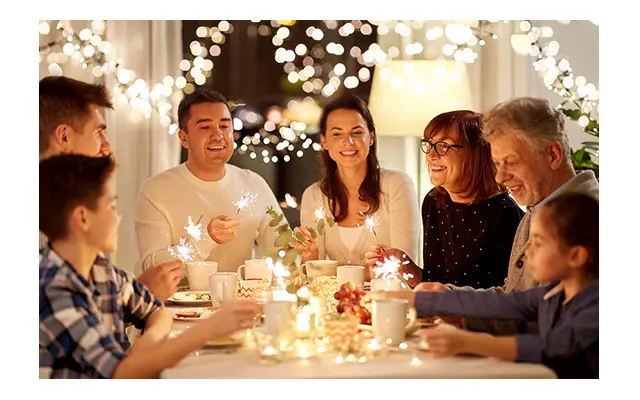 Preparation in these scenarios is key and having a pivot topic readily available can smooth things over. The best pivot topics are neutral and show an active interest in the other person's life.
For example, if you know mom is going to badger you about your relationship status, you might respond, "Mom, I am grateful that you care about me and my happiness, but can we discuss my relationship status after Christmas? I know you joined a book club recently, how has that been going?"
And of course, many of us have a family member who is notoriously unpleasant. This person may resort to name-calling or ridiculing others. The good news is you can plan a response since toxic people have a pattern of disrespect. Identifying people who could be allies in advance of any unpleasant interaction can also help. Have a key word, phrase or gesture that lets them know you need their support or to be removed from the situation. Don't be afraid to schedule "me" time to go for a walk or catch up with a friend.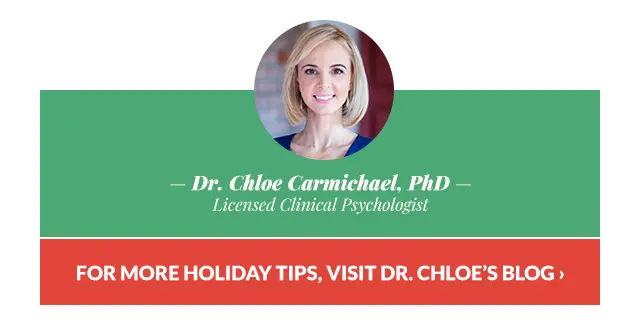 Using the holidays as an opportunity to connect and reconnect
Jim looks at the holidays as an opportunity to connect with others. The holidays are a chance to reach out to friends, colleagues, and distant family members. You can send a card, text, email or call. You have the power to make someone's holiday season special.
Think back to a time when a friend or family member who you hadn't heard from in a while picked up the phone just to say hello and how much that meant to you. It was probably the highlight of your day or your week and required little effort from your friend. Why not give the gift of reconnection? If you had a disagreement with a family member, think about letting go of old hostilities and making amends. `Tis the season!
Find perspective and maybe even forgiveness
COVID has given all of us the perfect excuse to reconnect and make amends this season, says Dr. George Everly, a member of the Connectivity Council and a professor in the Department of International Health at the Johns Hopkins School of Public Health.
If anything, the pandemic has been an opportunity to take stock and assess what's really important in life. It's a rationale to do the things we've wanted to do but thought 'maybe later.' COVID has shown us there might not be a 'later.'
Dr. George Everly
Dr. Everly recommends using perspective-taking to let go of past hurt feelings or injuries. "Without necessarily surrendering your principles and without agreeing with the injurious actions of others, at least try to see the actions through their eyes. You may find their motivations were not intended to be hurtful. At best, you might find forgiveness."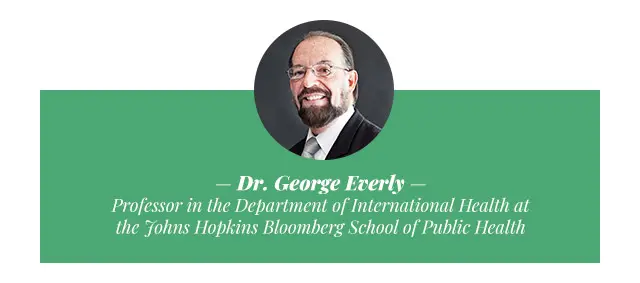 Giving back helps you and the recipient feel better
One of our community members shared that on a typical day off from work he visits a park, takes a hike or walks his dogs. However, during the holidays, these pleasant-but-solitary activities make him feel lonely. Well, context is everything, isn't it? What would typically be a nice and peaceful day might trigger a sense of loneliness because it's the holiday season, and we may believe that we "should" be with friends or family. How we feel is often the function of context and what pressures we impose on ourselves.
If you feel lonely, Jim suggests tapping into your community, which can provide fulfillment and a greater sense of interconnectedness.
One way to do this is to volunteer at a charity of your choosing.
You can also think about what you enjoy. If you like to bake, make a few batches of holiday cookies and give them to different groups. You can also bring some to your church or temple and to your office. It's a great way to build relationships and share in the holiday magic with those around you! If you don't have time to bake (or aren't a very good baker). We can help with that!
Caring for those who care for their community
Caregiving can be rewarding, but it's also easy for caregivers to lose sight of their own self-care. Traditional holiday preparations may become an added stress for caregivers. Showing gratitude for the caregivers in our lives, encouraging honest communication about needs, and offering additional support where possible is essential.
While the holiday season is in full swing, let's put the advice of our Connectivity Council into practice and embrace the opportunity the holidays present for giving back to others and telling the people we care about how we feel.
All the best,
Chris and Jim