Written by our Founder and CEO, our Celebrations Pulse Sunday Letters aim to engage with our community. By welcoming your ideas and sharing your stories, we want to help you strengthen your relationships with the most important people in your life.
Today is the International Day of Friendship, an occasion that reminds us of the important role friends play in our well-being – and society's.
Last week, I shared research that showed how having friends benefits our physical and mental health. The International Day of Friendship goes a step further. Established by the United Nations in 2011, it was created to celebrate friendship not just between people but also countries.
In fact, there is a link between personal friendships and national ones. Relationships between countries are forged on the connections of their people. And like personal friendships, these relationships mutually benefit everyone involved.
Personal friendship, however, is a rare commodity these days. In the United States, we're experiencing an epidemic of loneliness. We've written in the past about how men have trouble forging bonds with other men. Without friends, we're less happy individually and as a community.
Last week's Celebrations Pulse challenged you to use the past week to tune up your friendships. The six-day Friendship Challenge offered ideas to reach out, make connections, and celebrate your friends. We invited everyone in the community to share the results.
Taking the Friendship Challenge
Within minutes of sending last week's letter, we were deluged with stories from readers who shared testimonials of the friends in their lives. Here are a few of my favorites.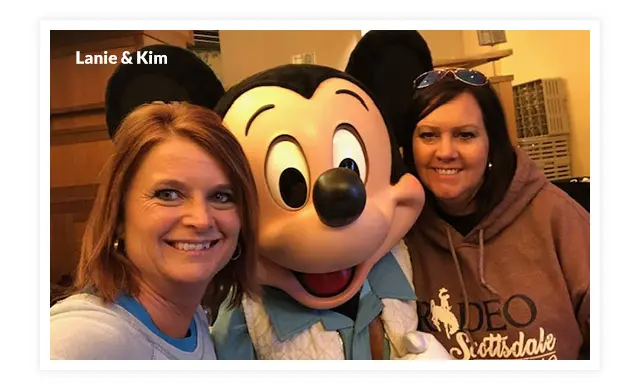 35 years of friendship and counting
Lanie told us about Kim, her friend of over 35 years. Residents of a small town, they both found boyfriends with a common passion – and it brought future generations together.
Our boyfriends chose to start riding bulls at the same time. We both thought they were crazy, but out of that moment, a friendship bloomed. Our lives were never the same after that. Our boyfriends became our husbands, and we're both still married to them for over 30 years. Our children grew up together, and now our grandchildren are becoming friends. We have shared many ups and downs, and loss and laughs.
Supportive friends
Sheri, a community member from Texas, told us about how her friends helped her during tough times in her life.
My daddy passed away in February 2023, and my friends were front and center, offering so much support. Whether it was sending gift cards, sending food, or just being there at my side, they all came through for me. They know how much my daddy meant to me.

In April 2023, those friendship bonds were put to the test again. I ended up being admitted to the hospital, and I was told that I almost died. My friends were there once again for me. They would come and sit with me in the hospital, and they would bring me food and beverages from my favorite restaurant. It was during those times I found out how much they really did care about me, and how much they love me.
Fun through the years
Laura shared how common interests in elementary school evolved over the years with Jessica, her best friend since the fifth grade. The two shared fun times with Pokémon, Dance Dance Revolution, and other arcade games. Jessica moved in middle school and the two went their separate ways – or so it seemed.
Fate intervened in 8th grade when our schools both met at Cedar Point amusement park in Sandusky, Ohio, on the exact same day for field trips. I was ecstatic knowing Jessica was going to be there.

Our friendship continued through high school. We even went to each other's proms together. After graduating high school, our friendship has stood the test of time and after 20 years, it is still going strong!
These are just a few of the emails, and I'll be sharing more in the near future. In the meantime, it's not too late to use your power and cultivate both new and old friendships. You and your friends will be better for it – and so will the world.
All the best,
Jim