March 8 is International Women's Day. It's a good time to pause and think about not just how far women overall have come in the fight for equality, but also about the struggles and triumphs of the women in our lives — our mothers, daughters, sisters, colleagues, and friends.
This year we're thinking a lot about our grandmother, Margaret McCann. Our grandfather, Frank McCann, had a painting business when he died unexpectedly in 1949. Our father, James, had to get involved in the business. During that time, there was no social safety net. Our grandmother dusted herself off and figured it out. Dad was only 22, just out of the service and he didn't know a lot about the business, but he had to be the public face of the company — because he was a man. Women were rarely in charge of companies at the time.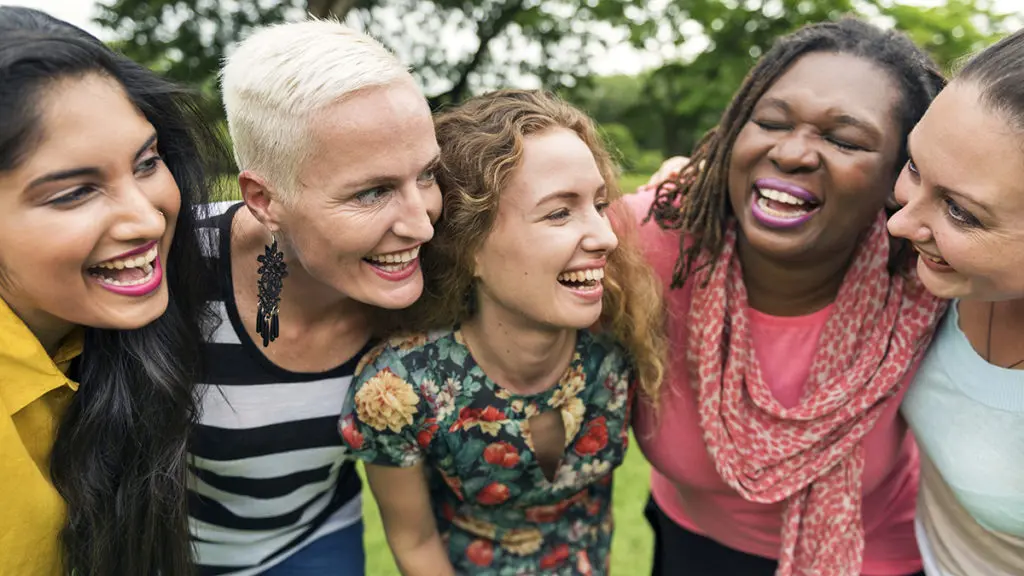 Our grandmother knew what had to be done — how to price things, create estimates and manage the finances. Thank goodness, because she actually ran the business until dad learned the ropes. Our grandmother was a wonderful example of the strength of women and we have learned so much from her in life and how she ran the business.
Forward Progress
Today, most people wouldn't think twice about a woman in charge of a business. About 40 percent of U.S. businesses are women-owned — up 114 percent in the last 20 years — and those businesses generate $1.7 trillion a year.
The progress hasn't been limited to business. In 2018, women made up more than 52 percent of law school students, comprising the majority for the third year in a row, according to the American Bar Association. Women also accounted for the majority of medical school students for the first time in 2019, at 50.5 percent, according to the Association of American Medical Colleges.
Celebrating women in 2023
Let's reach out and tell the women in our lives how we feel about them on International Women's Day. Let's tell them how much we support them — whether they are the CEO of a company or their family. Let's all work together to make sure all women have every opportunity to shine and succeed.
We have wonderful women at our company and one of them, Sara Resnick, is organizing an internal event for Women's History Month to share their stories with the team. We would love to hear your stories about women who inspire. Be sure to use the the hashtag #OneOfaKindWomen on your social channels.
Here are just a few of the women who inspire us across our family of brands:
Sara Resnick is a vice president in our marketing department who is highly accomplished in and out of the office. Recognized as one of Remodista's "Women We Watch," she has also been recognized for innovation with an "EDGIE Award" and was shortlisted for a U.S. Search Award for Diversity, Inclusion and Equality. Sara is a volunteer and keynote speaker at prestigious events and organizations including Smile Farms, eTail East, and Girls Who Code.
Maria Marascia, senior manager of interactive marketing, is a bronze medal-winner in the 800 meters at the 2020 South American Indoor National Championship.
Tania Nemaric, vice president of brand marketing, is also a mom and was recently recognized as among the "Women to Watch" in Brand Marketing by Brand Innovators.
Susan Rodgers, vice president of marketing at Cheryl's, serves on the Board of Directors for the non-profit Dress for Success, Columbus Ohio Chapter, and serves as chair of the Marketing Committee. Susan considers one of her greatest accomplishments in life being the stepmom to an incredible 19-year-old daughter and 17-year-old son, and the mom to 7-year-old twin girls. "I tell my girls constantly: '"'You can do absolutely anything you put your mind to do. Working hard and perseverance in goal-setting and accomplishing goals is so much of our purpose in life.'"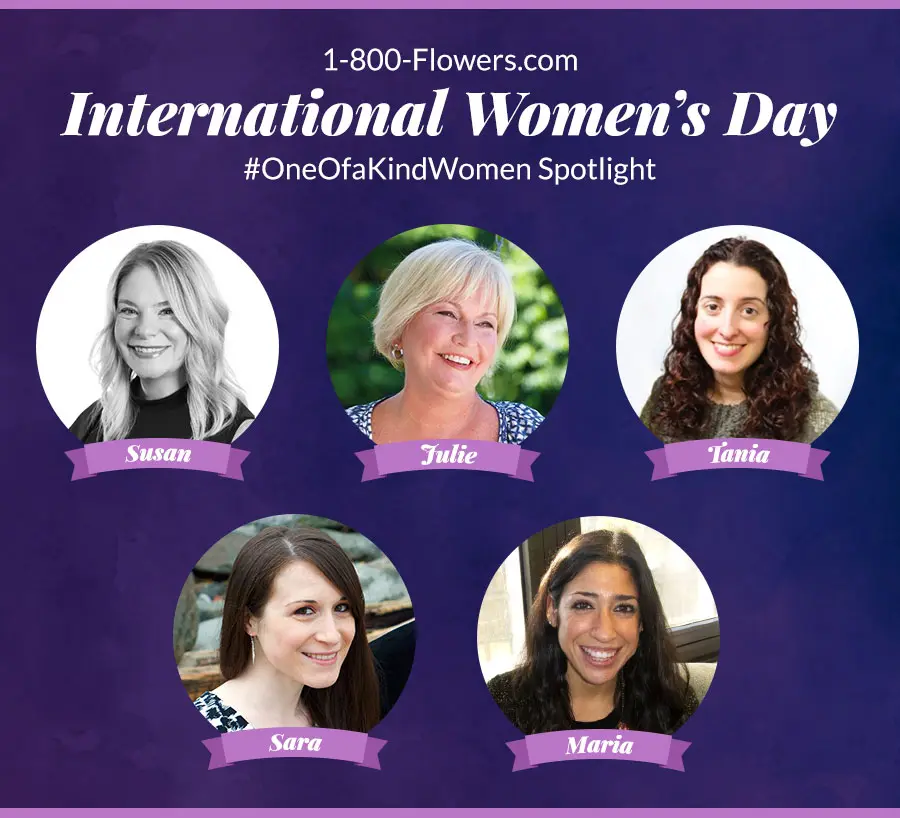 Julie McCann-Mulligan, lifestyle & floral expert/philanthropist & Smile Farms advocate
Our sister, Julie, started her career in the floral industry more than 40 years ago in a small, family-owned flower shop in New York City. Julie's career path followed the same upward trajectory of a once-little enterprise that is today known as 1-800-Flowers.com. Representing the company's floral lifestyle vision, Julie has shared her talent and passion in numerous television appearances, from Extra to NBC's Weekend Today. She's also been featured in national magazines like People, US Weekly, Family Circle, and Women's Day, and popular design blogs.
All the best,
Chris & Jim
Written by our Founder and CEO, our Celebrations Pulse Sunday Letters aim to engage with our community. From sharing stories to welcoming your ideas, we want to help you to express, connect, and celebrate the important people in your life.