Thoughts by Founder Jim McCann
They say you're never too young to change the world. Sometimes our best work is done when we don't know all the reasons why it will not work.
The United Nation's (UN) annually marks International Youth Day (Wednesday, August 12, this year) to "celebrate the young people, youth-led organizations, governments and others who are working to transform education and uplift young people everywhere."
We'll celebrate this day by reflecting on our firsthand observations of how dedicated and passionate young people are making a difference.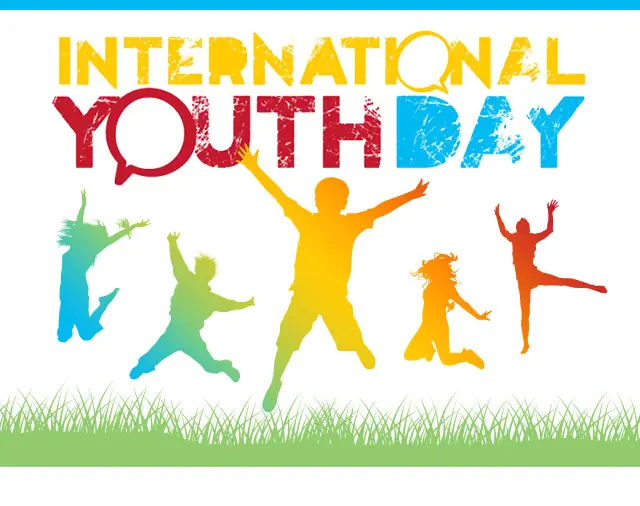 ---
Amazing Insight
At 1-800-FLOWERS.COM and the rest of the Celebrations Family of Brands, we have an annual internship program for college and graduate students which runs for about 10 weeks every summer. Normally we have about a hundred interns across the country, but this year it was less than a quarter of that, with about ten working out of our headquarters, unfortunately not in the building due to the COVID-19 pandemic.
Each year the interns work on a project for the duration of the summer, which focuses on strategic initiatives of the company. At the end of the summer the interns present their findings to senior leaders and we award a prize to the group that presented the best idea. We deeply value our interns and the perspective that they bring.
We invited this year's interns to participate in a fundraiser for Smile Farms, a non-profit my family and I started which is dedicated to employing adults with developmental disabilities. The organization, founded in 2015, currently employs nearly 150 individuals with developmental disabilities. The interns led a peer-to-peer fundraising campaign to enable Smile Farms to provide at-home plant grow kits for their differently abled farmers, since the pandemic prevents them from working their usual jobs in person. The interns created fundraising pages, shared them with their social media networks, their friends and families, and their 1-800-FLOWERS.COM colleagues and supervisors. They raised thousands of dollars for Smile Farms.
A positive outlook and the ability to adapt
One of the interns, Emily, had this to say about the campaign: "I loved the idea of Smile Farms and hearing all about everything you all do. I think it's a really amazing organization, and I was so happy to hear about this fundraiser and help anyway I could!"
We recently had the chance to speak to the intern class both about their Smile Farms project. We were able to take advantage of being with these very bright young folks to talk about these unprecedented times and their effects on mental health. We gained some amazing insight.
Given the promotional ads that pop up on our social media feeds, one young man, Scottie, was on the mark. He predicts that masks will become an industry of their own, "complete with competing fashion styles, and potentially built-in sensors that send data to your phone or other devices." Brilliant! He notes that making masks trendy and desirable may mitigate some of the stigma around them, which can help new businesses thrive and save lives. Leveraging the "real estate" of the mask is already something we've seen in recent times as companies and sports teams have branded them.
Scottie also thinks that fitness will move from gyms into our homes, and personal fitness equipment and virtual reality will see a spike in sales and help people find a way to exercise together while they're apart.
Our intern Nick has started to question the future of human contact. "Shaking someone's hand is considered unacceptable in our new world," he pointed out. He wonders if touching elbows and giving fist bumps will endure as the new handshake.
Nick also offered this sage perspective: "Our conversation today helped me to understand that this is something we all need to adapt to. I realized that one skill I have is the ability to remain positive in such times of uncertainty. It's hard to know what our future will look like. The best way to approach it is with a positive outlook and the ability to adapt and get ahead."
We also spoke with a few of the interns working at Harry & David for the summer about their experiences. One young woman, Brooke, shared her thoughts on the E-Commerce industry: "During these times especially, E-Commerce is so important since people are doing most of their shopping online. Being able to be a part of the process to better our site and make it more user friendly and accessible to millions of people is something I never thought I would get the chance to do as an intern."
We wholeheartedly agreed with Harry & David intern, Skyler, when he said: "In result of ongoing events, the landscape of the world is changing, as is how we do business."
You never know where a big idea or great thought will come from. Be curious. Every interaction gives you a chance to learn, to adjust your perspective and get a new insight.
We have a positive outlook after spending time with our amazing interns. We're confident that the world will be safe in the hands of this next generation.
We wanted to share some interesting articles about the incredible work young people are doing to make our world a better place: