Administrative professionals are the people who make work work. They're invaluable in keeping offices humming and team members on track.
We consider it our job to remind you to express and connect to the people in your life. Here's a little secret – the reason we are so good at this is that we have people who keep us organized. We have a secret weapon in the form of our administrative professionals – Patty, Lisa and Jo.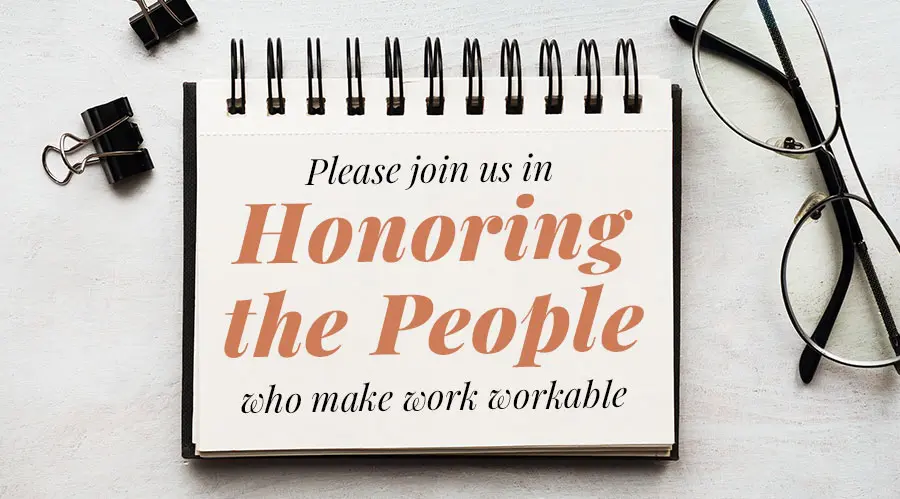 As it is every year, Administrative Professionals Week is the last full week of April. In 2021, that's April 18 to April 24, with Wednesday the 21st being Administrative Professionals Day.
The observance dates back to 1952, part of an effort to attract more people to the field. Today, more than 4 million people work as administrative professionals. We bet you know one of them and could help make their day special!
To us, this week is an important opportunity to celebrate the people in our professional lives who make things happen.
What these people and these relationships mean to us
We wanted to share a couple of stories about the wonderful administrative professionals in our lives.
When Jo first started working for Chris, both had to call into a credit card company at the same time on different lines to confirm she could speak on Chris's behalf. When Jo gave the representative her date of birth, Chris came out of his office with a surprised look. She thought he was surprised her age, but that wasn't it at all. Chris said he was surprised because they shared the same birthdate! Ever since, Chris and Jo make it a little game to see who will say "Happy birthday!" first.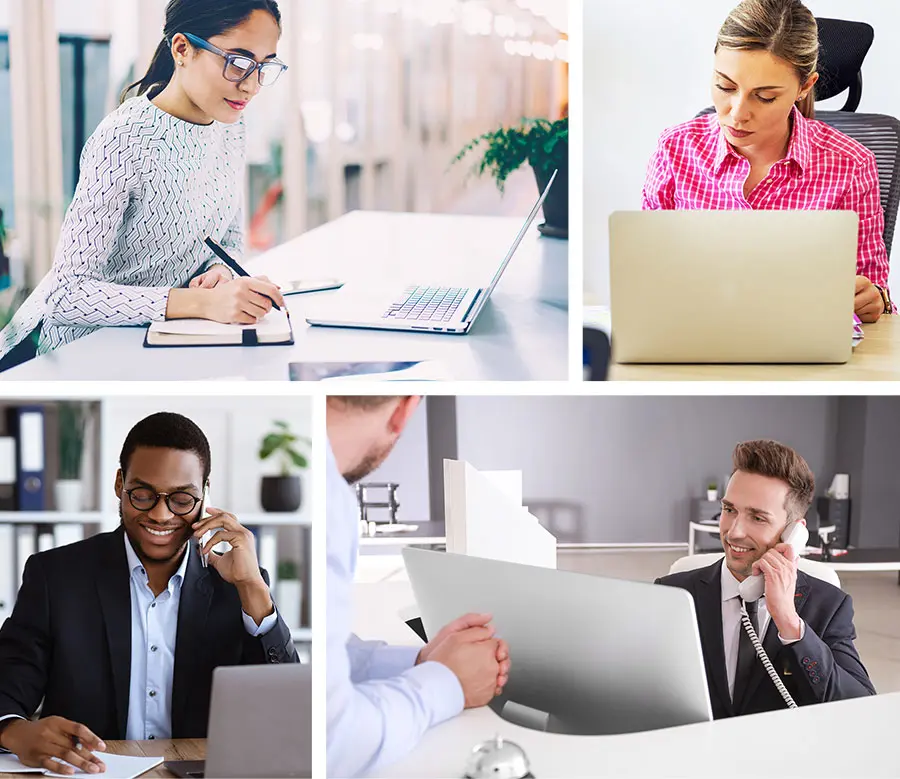 Jim and his assistant Patty have worked together for nearly 29 years. Patty recalls how many years ago Jim had hosted a cocktail event. Patty was generally not comfortable speaking to people she did not know. At the event, Patty, along with another co-worker, introduced attendees to one another which caused Patty to step outside her comfort zone. Patty appreciates such opportunities for personal growth.
Jo, Patty, Lisa, Susan and Kim and the other amazing administrative professionals at 1-800-Flowers.com are the people who just "make things happen," and we are all incredibly grateful.
Show how much you care
Administrative Professionals Week is a reminder to take a pause and say thank you. We all have people at our workplaces who provide support and structure to help us and our businesses. Make sure you go out of your way to thank them this week and let them know what their work means to you. Here are some virtual games and celebrations to help mark the day.
Recognition, thanks, and encouragement
Remember you have an incredible power to make someone feel special. Go out of your way to thank them. Send a text. Make a phone call. Write a note. Make sure they know how indispensable they are to you and to the team.
Saying Thank You
We'd love to hear your thoughts on how you're demonstrating your appreciation for the administrative professionals in your life. Please let us know on Facebook.
All the best,
Chris and Jim