One of the things in life that we don't talk about much is death, specifically the grief that comes with it. However, the pandemic has fundamentally changed the way we experience loss and grief, pushing the subject to the front and center for many of us.
In the past, when someone close to us passed away, we typically had a set of rites and rituals that would guide us through the process. Friends and family gathered to pay their respects at a church, funeral home, or cemetery, before meeting once again afterward to celebrate the life of the departed. Some of those traditions were already slowly changing before the pandemic, with increases in cremations and long-distance services. But in the past year, the changes have transformed how we grieve and mourn.
Some people have conducted small, very tight memorial services — if they have any at all. Even if a service can be held in-person, there is tremendous precaution and planning that goes into choosing who can attend and where the service can take place. This change is reflected in how our customers comfort those who are grieving: flowers and other gifts that express sympathy are increasingly being sent to homes rather than funeral homes and churches.
We recently attended our first in-person funeral in months, and it made us think about how unimaginably tough this year has been on the families who have suffered loss. The usual rituals that help us say goodbye, grieve, and engage with our communities are greatly impacted. Much of the emotional and social support people need is no longer there.
Sympathy expression has always been important to us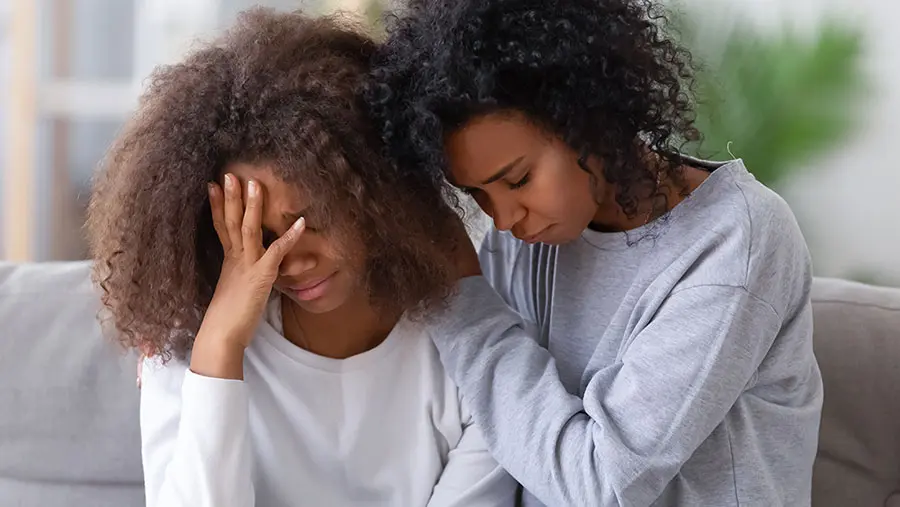 A few years ago, we asked ourselves the question: What can we do to help our customers express themselves around the rites and rituals of death and dying? We had heard so many questions come up while speaking with our community and team members — how do you properly express yourself? How do you find the words?
Our customers engaged in a dialogue with us that provided the information we needed to begin. We had numerous discussions about grief and condolence, and it became clear there is a need to talk about these issues. Our first step was to reach out to our friend John Tesh, a media personality and world-renowned musician who regularly discusses difficult personal topics on his "Intelligence for Your Life" radio show. John says death and loss have been among the most engaged topics he's had with his audience. A few years later, we continue to work together to help our joint communities.
We also developed a relationship with Rebecca Soffer, co-founder of the inspirational content site Modern Loss. Rebecca lost both her parents at a relatively early age. She has led discussions and authored several pieces on our website on the issues of grief and loss. Both John and Rebecca have worked with us to help the 1-800-Flowers.com community to have a conversation around understanding how mourning is conducted in other countries, helping with what to say to coworkers experiencing loss and navigate the complicated process of funerals.
A deeper understanding of sympathy
In light of the changes due to the pandemic, we are embarking on a series of deep dives into different aspects of sympathy and how it is changing. We have developed an online community focused on those grieving either to help someone going through mourning or to find others who are also going through loss. We hope you will join the conversation here if this is something that resonates with you. Jim has also written a piece in Worth magazine on the topic here.
You can also find a collection of resources on sympathy & remembrance here.
We hope you find this useful and we welcome your comments, thoughts and suggestions. You can email us here: sympathy@1800flowers.com
Chris & Jim
Written by our Founder and CEO, our Celebrations Pulse Sunday Letters aim to engage with our community. From sharing stories to welcoming your ideas, we want to help you to express, connect, and celebrate the important people in your life.