Typically, the Fourth of July is a time of celebration. A time when we all head to the store to stock up on burgers and hot dogs, charcoal and sparklers, and everything in between. It's a time when we call our families and loved ones, coordinate on who's bringing what, and double-check that Grandma is making her famous apple pie.
As we continue to navigate reopening measures, we're entering a new world that will be different from how we've lived previously.
Forging a New Set of Traditions
Just as we're experiencing a different kind of summer, this, too, will be a different kind of Independence Day. While we could choose to focus on what we'll be missing this year, instead, we plan on embracing a new kind of Fourth of July where we forge a new set of traditions.
While the backyard barbecue will be a little smaller with just our immediate family members, technology can keep us connected to our usual guests.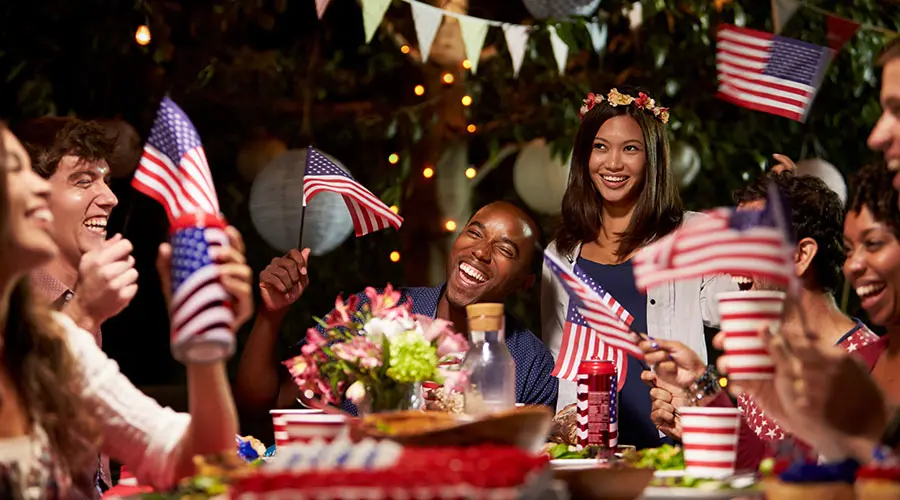 Additionally, so many of our team members noted how they planned to thank those essential workers that worked – and continue to work – tirelessly throughout this pandemic. Your local grocery store clerk, delivery driver, doctor, nurse, schoolteacher – all of them deserve our gratitude. We join our team in thanking our #localheroes.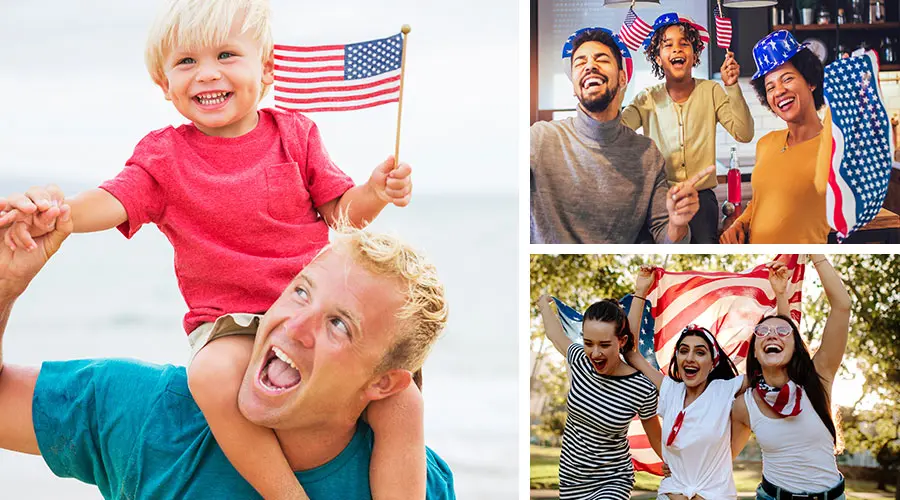 We asked some of our team members how they'll be enjoying this year's different July Fourth and were delighted to hear how families were at the center of most plans. Shawn from the Digital Marketing team at Harry and David, said he'll be spending the holiday at the beach with friends, while practicing social distancing, and reflecting on how grateful they are to have each other through these unprecedented times.
Katie, a senior graphic designer for Cheryl's Cookies, instead opted to head into nature for Independence Day. She's excited to spend her social distanced getaway hiking, kayaking, and exploring the great outdoors with her husband. Share Your Story
Embrace the Differences
While relaxing this weekend, we hope you take a moment to read our friend, advisor, and Board Member, Adam Hanft's new column that explores interesting activities and things that have kept him busy during quarantine.
We would also like to take this opportunity to thank Len Elmore for speaking to our team this week. Len is our longest standing Board Member and an expert on matters of race relations. We were deeply moved by his words and continue to be inspired working alongside him.
Like so many milestones this year, the Fourth of July will certainly be different than in prior years. We urge everyone to make it memorable and to embrace those differences so that we treasure this quality time with our loved ones and friends. While we might miss crowds and parades, ultimately, the only thing that truly matters through it all are our friends and family.
Wishing you a safe and happy Fourth,
Jim and Chris