Our Sunday letters are direct from our Chairman and CEO and aim to provide a message of hope and inspiration. We share the best stories that show how others aim to express, connect and celebrate the people most important to them during these trying times.
As we celebrate Labor Day this weekend and think of our letter last weekend on how different plans are this year versus the past, our thoughts turn to Grandparents Day next Sunday, Sept. 13.
There is a beautiful saying about the bond between grandparents and grandchildren. Grandchildren are a grandparent's link to the future, while grandparents are child's link to the past. As proud grandfathers, this rings true.
We were chatting with Juliet Scott-Croxford, CEO of Worth. She and her husband, both from England, are delighted to be buying a house in the New York City suburbs because they'll have more room for their 3-year-old son. The downside was telling their parents because it confirms that their residence in New York is more permanent — and means much less time with their grandson, whom they haven't seen now in nine months.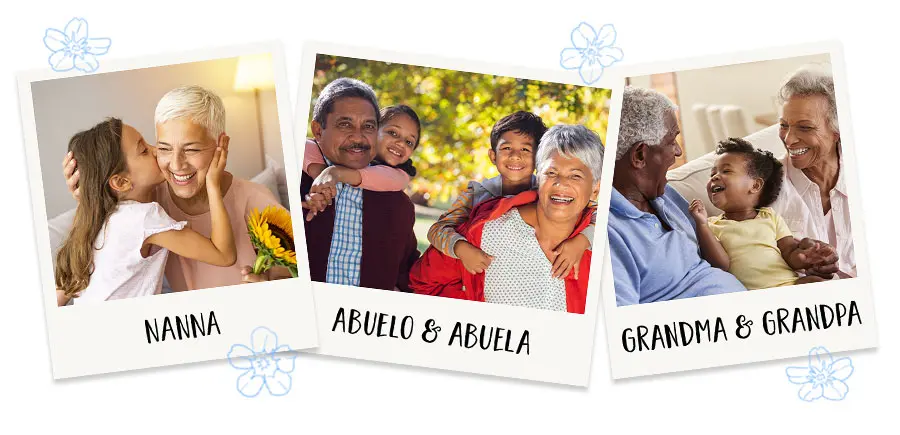 That's a similar case for a friend of ours whose family normally visits grandparents in Michigan each summer. Because they couldn't make the trip this year, those grandparents have missed a quarter of their 4-year-old grandchild's life. As grandparents, we worry we'll never be able to make up that lost time.
You also might have missed a visit and may be looking for ways you can still connect on this special day.
Celebrate Grandparents Day, However You Can
This is a great time to share a special message with your loved ones — that you love and appreciate how much they enrich your life. In some cases, grandparents, children, and grandchildren won't be able to spend the day together in person, but there are still ways to connect on this special day.
Our gifting experts recently shared a blog post detailing nine ways to celebrate Grandparents' Day, with some things you can do and ways you can celebrate. These are suggestions, and we share others.
Instead of buying a card, ask each grandchild to recount their five greatest memories of their grandparents in a hand-written note directly to, grandparents, as well as an email to the entire family. Memories and appreciation are what make grandparents feel special.
Another idea is to use those memories as the launch of a letter-writing campaign. Write a hard-copy letter and mail it to grandparents. Ask them to respond in writing, and then keep it going. It's so personal to keep a card written in a treasured person's handwriting, and it creates a regular correspondence that can strengthen the relationship. Ask them to share stories about their lives, and, in return, tell them in detail about yours.
Share Some of Your Favorite Memories
It's incredible how you can know someone so well but not know much about their past. This is especially true with grandparents. So, make Grandparents Day extra special by learning more about your family history by creating a memory journal, with instructions on how to get started here.
You could do this in several different formats:
Record a video
Through an interview or a personal story, videos can capture your grandparents' stories for generations to come.
Complete a shared journal together
Purchase memory journals that already have prompts, or you can create your own journal with your own questions. Pass the journal back and forth with your grandparents over the years to share favorite memories together.
Create a photo scrapbook
Gather old pictures of your grandparents and create a photo album for them. You may also add photos of your memories side by side with your grandparents for comparison!
Display images to show real-time content
We hope that you'll get started on these soon and share with us some of your favorite memories of your grandparents or tales of their adventures. Please visit to share your stories.
And for all the fellow grandparents out there, it's true that we hold their tiny hands for a while, but they hold our hearts forever.
All the best,
Jim and Chris
P.S. Chris joined Yahoo! Finance's "The Final Round" to speak about consumer trends and how 1-800-FLOWERS.COM has responded to the ongoing pandemic by doubling down on our vision to inspire connection, expression, and celebration. Watch here
The upcoming holiday season is sure to be unlike any other we have ever seen.  Jim joined @FaithPopcorn, @adamhanft and @Maggy Wilkinson on their new podcast #Jolty to discuss the jolts sure to be faced by all during the holidays. Take a listen
Jim has recently launched a new series on Worth – entitled "Aftershocks," Jim delves into the unintended consequences that various sectors and industries will experience in a post-pandemic world. The inaugural column is here.