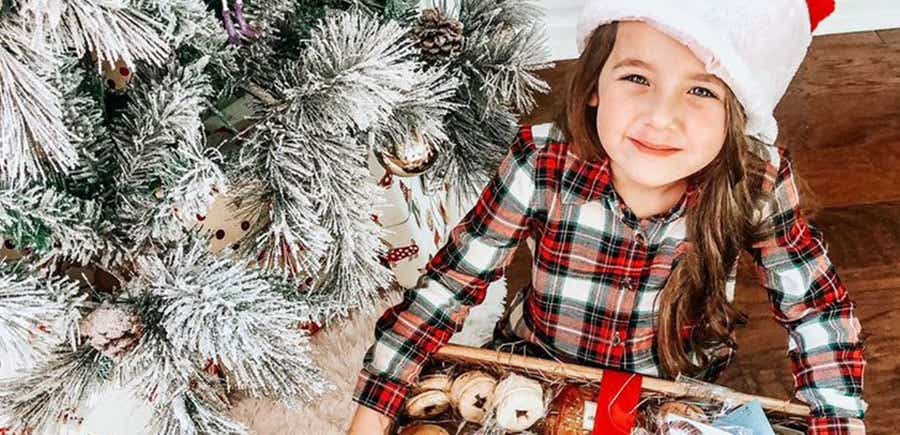 Written by our Founder and CEO, our Celebrations Pulse Sunday Letters aim to engage with our community. From sharing stories to welcoming your ideas, we want to help you to express, connect, and celebrate the important people in your life.
Few demographics are truly coping well with the pandemic, physical distancing, and virtual lives. But young people — isolated from extended family, friends, classmates, extracurricular activities, and holiday traditions — are among those most affected. Although people of all ages face mental health and wellness challenges, kids are one of the most vulnerable communities during the time of COVID because of the long-term sociological and psychological challenges they face.
Missing the hugs
As parents and grandparents, we must try to be resilient for our children and families. We are especially mindful of this around the holidays. For Thanksgiving this year, Chris's daughter, Jenna Messer, compiled clips of our gratitude statements to share in one video. We loved watching this video on Thanksgiving and appreciated the participation of the family and everyone's ability to pivot to continue traditions as best we could.
Speaking of pivots, Jim's sit-down Thanksgiving dinner pivoted to become "Papa's Turkey Tacos" outdoor event. Jim knew this was a success when his 6-year-old granddaughter said she thought this was "the best Thanksgiving ever." Looking around on that rainy-turned-beautiful day — with family physically distanced, but still together — it was hard to disagree.
However, we understand that, despite efforts to create new traditions, our children inevitably will be affected.
Jim and his wife went to a physically distanced, outdoor family celebration for another granddaughter's 12th birthday. He wasn't able to hug his grandkids because of the threat of exposure on both sides. Of course, they were sad that they weren't allowed to get close enough for hugs, but it also got us thinking about the long-term implications of COVID restrictions for kids in virtually every facet of their lives.
An accidental event
We read an impactful article in The Washington Post in which Dr. Daniel Willingham, a Professor of Psychology at the University of Virginia, discussed the importance of parents helping to shape their children's memories of the pandemic experience. A memory researcher, Dr. Willingham is trying to help his three teenagers minimize bitterness about the disruptions and changes in their lives, as well as maximizing gratitude for his family's health and well-being.
After reading the article several times, and sharing it with many folks, Jim wrote a fan note to Dr. Willingham. Jim and Dan then exchanged emails and have gotten to know one another. Many folks in the office said they could relate to the challenges of being a parent during these unprecedented times, and the discussions continued throughout the company. We wanted to talk with Dr. Willingham and other experts, and invite members of our 1-800-Flowers.com community — parents, grandparents, aunts, uncles, and godparents — who have children in their lives. We are bringing together mental health and wellness experts to focus on this topic in a special virtual event hosted by Worth on December 10.
Dr. Willingham will share ideas for parents to help ensure that — despite the huge variety of challenges — their children have positive memories of a time of family togetherness. Dr. Chloe Carmichael will focus on anxiety, relationships, and how she views the impact of COVID on kids from a clinical point of view in addition to the impact on her as a parent. We also have the pleasure of having Caryl Stern join the conversation from a different point of view as the former President and CEO of UNICEF, which advocates for children's rights. Caryl has dedicated her career to helping others through education, compassion, advocacy and rolling up her sleeves.
Registration is free
The online event is free to registrants, and panelists will take questions from participants. We hope that parents, grandparents, and others will join this important discussion.
Register today.
All the best,
Jim and Chris