We're all familiar with the traditional notion of fatherhood: the sometimes-distant authority figure and breadwinner of the family.
But there were always men who had much richer relationships with their kids than that, with much more give and take.
And now there are indications that a new way of being a father is starting to take hold. According to the Pew Research Center, the typical dad spends nearly three times as much time on household tasks and childcare today as his counterpart did in 1965. Also, from 1989 to 2016, the percentage of fathers staying home to take care of the kids nearly doubled.
Dr. George Everly, a member of our Connectivity Council, echoed that view as he observes what his son's friends are experiencing as parents.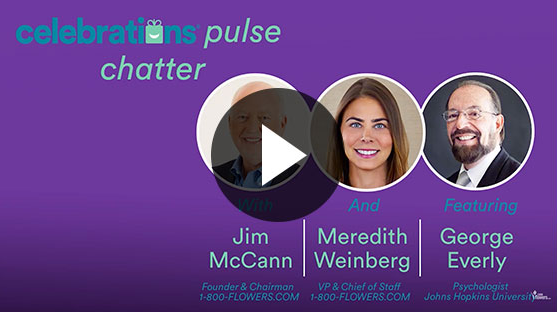 Over the past year, many fathers have had the ability to spend more time with their families due to COVID safety measures. Some experts in family dynamics predict that the coronavirus pandemic may transform parenting roles.
While there's still a long way to go, there are promising signs
Dan Willingham, another member of our Connectivity Council, says there will be a lot to study in how family relationships may have changed during the pandemic.
There's a lot of reporting that men still aren't doing their fair share around the house, COVID or no COVID. The Wall Street Journal has even charted a "chore gap," pointing out that women report spending more time cleaning, shopping and caring for dependents during the pandemic than men, often by hefty margins.
Still, let's remember those Pew Research numbers and try to be optimistic.
One additional encouraging Pew finding: more than half of American fathers now say parenting, the work of being a father, is central to their identity, and even more feel they're not spending enough time with their kids. Finally, nearly 70 percent of fathers feel that during the pandemic, they've grown closer to their children.

It seems that sometimes, that closeness seems to come with allowing more room for children to be themselves. Our friend Emmet Keefe told us recently, with a great deal of appreciation, about how his father, a pioneering transplant surgeon, made it clear to him that he wanted Emmet to follow his dreams, in his choice of work and in the rest of his life.
Now, Emmet's taking his dad's example with his own son.
Jim agrees with that approach. Chris and Jim also encourage the young people in their families to get at least a little experience in a service job such as waiting tables. He says it's great training in learning about yourself and other people.
Inspirational relationships
It's also good to know that there are plenty of people who had that closeness, long before social trends and pollsters started catching up. We're inspired, for instance, by Dr. Everly, who describes planning and running his daughter's wedding and her baby shower. Looking back, he remembers those days as opportunities.
Another story we're excited to share is an exclusive interview with NBA great Dell Curry and his son, Philadelphia 76er Seth Curry. The bond between father and son is evident there.
Finally, there's this fascinating story that explores the psychological changes that come with fatherhood.
We'll be coming back to the practicalities of celebrations in a few days, but this seems a good place to point out Celebrating Fatherhood, a quiz, gift guide, and articles on how best to express your love to all types of dads. There are all kinds of dads, when #LoveMakesAFamily.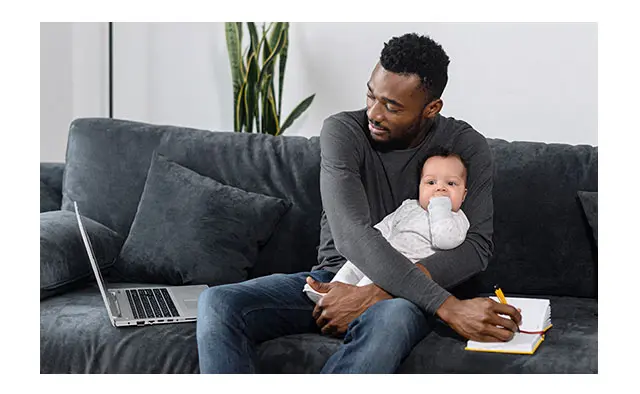 The Currys are exceptional. But the values they exemplify are shared by lots of people, including many who extend love and guidance to girls and boys, young men and women with whom they share no kinship ties whatever.
In some settings, like Little League, they're coaches who know that despite all the clichés, there really is a lot to be learned on the playing field, starting with how to cope with adversity and failure, and how to get past those things as part of a team. In others, they're people who try to fill the void left in a family when a father isn't there. In some communities, they're even barbers doubling as surrogate dads, ready to listen to a younger generation and to pass along their own experiences and beliefs.
In that spirit, Jim will always remember how much he received back when, as a very young man, he went to work at the St. John's Residence for Boys, a residential home for boys ages 12-21. Many of the boys Jim lived and worked with were from very tough neighborhoods. What they all wanted was simple: clearly explained rules, stability, accountability and a rewards system.
It was very good training for being a father.
All the best,
Chris and Jim