Our Sunday letters are direct from our Chairman and CEO and aim to provide a message of hope and inspiration. We share the best stories that show how others aim to express, connect and celebrate the people most important to them during these trying times.
It's that time of year again. The days are getting shorter, the air is getting crisper, and our layers are getting thicker. Fall is upon us, officially beginning with the fall solstice this Tuesday, September 22.
Each year as summer comes to an end, we tend to get a little melancholy. But this time around, those feelings are magnified. This past summer never felt like it truly started as many of us missed our traditions of family BBQs, reunions, and days at the beach. We typically have lots to keep us occupied each September — work often amps up, the kids head back to school, and many of us shuffle between activities from sports practices to dance recitals. As we all know, our day-to-day schedules are different this season.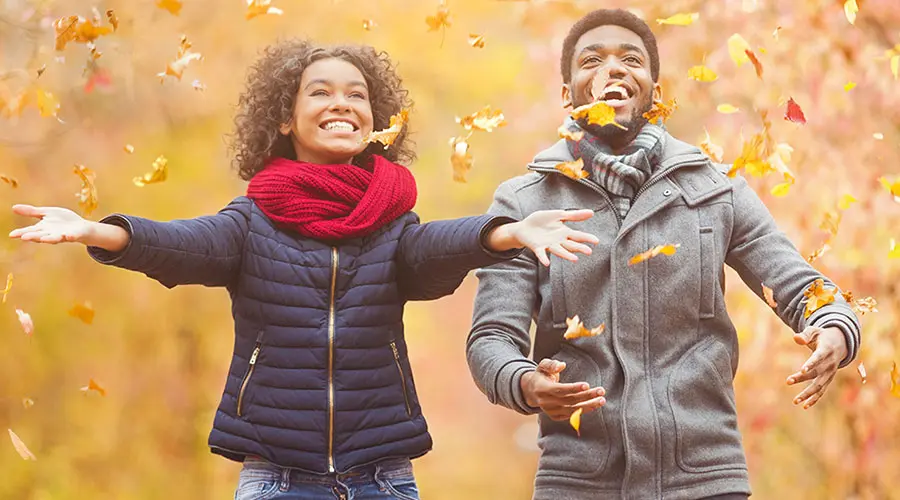 It is hard to nail down a routine with so much uncertainty which causes angst and upset for many of us. As the Centers for Disease Control and Prevention points out, "the prevalence of symptoms of an anxiety disorder was three times as high and symptoms of depression were four times as high in June 2020 than in the second quarter of 2019". We would encourage you to be aware of your own feelings and those of the people around you. Sometimes just an open discussion can help press the reset button.
Adapting to changes this holiday season
As we mentioned, the emotional headwinds are steep – this is a stressful time. We believe it's important to double down on ways to find joy in our daily lives. For us, this means staying closely connected to our families and friends. The fall always allows for lots of quality time with our loved ones due to all the holidays. So, how do we keep those traditions alive?
Some people within our community faced this dilemma while celebrating the Jewish holiday, Rosh Hashanah, last weekend. Rosh Hashanah, literally meaning "head [of] the year," is the Jewish New Year. Those of you observing this holiday likely had to make some changes this year. What if you weren't able to go in person to your synagogue, to the shop you usually buy food from, or to the friends' house you usually gather at? We know many of our friends and family missed their big holiday dinners filled with honey cake and brisket.
One positive we see is that there are no boundaries to the size of your dinner table in a virtual setting. Expand your guest list! Through Zoom or other video chatting services, you can invite your cousins from across the country or your neighbors who moved away. This will bring new groups of people together and make the day feel special.
We extend our well wishes to everyone observing the Jewish High Holidays and to our entire community, we wish you a good week ahead.
All the best,
Jim and Chris
P.S. Last week we wrote about the devastating fires that plagued Oregon and the entire western U.S. Folks in our Harry & David community – as well as their neighbors, loved ones, and friends – have been directly impacted. If you are able, we hope you consider donating to help these families and their loved ones get back on their feet
For our part, we have partnered with the Teresa McCormick Center, an I.R.C. Section 501(c)(3) nonprofit public charity organization that serves the needs of the community in Medford, Oregon.
P.P.S. Our good friend Jason Heller, President of @Persado, hosted Jim on their #ChoiceWords podcast. Tune in to hear Jim's journey as an "accidental entrepreneur" guiding 1-800-Flowers.com from a single NY flower shop to one of the world's leading gourmet food and floral gift providers. You might want to listen, especially if you're interested in learning what it takes to be truly customer-centric and how to foster customer relationships. You can listen here.
* Teresa McCormick Center is a public charitable organization described in Section 501(c)(3) of the Internal Revenue Code. As such, donations to Teresa McCormick Center are considered tax deductible to the extent that IRS rules permit. If you have questions regarding the deductibility of your contribution, please consult with your personal tax advisor.