We've mentioned Smile Farms several times over the past year, and this seemed a good time to tell you a little more about its history, our company's involvement, and its importance to our family and company.
We started Smile Farms in 2015 to help people with developmental disabilities, but our experience with the community dates to our childhood. Our brother, Kevin, was born with such a disability, and one thing we remember from early in life is how important our parents' response to that was.
At the time, there was very little public support for people like our brother. Educational services, at least where we lived, were inadequate.
Stepping forward to fill a need
Our parents were not affluent. Far from it: Our father was a painting contractor and our mother was a housewife, and they had five children. But from our earliest childhood, every Saturday they'd rent space at a church or a school for a recreation and social program for families with children who have developmental disabilities. One thing we remember is how relaxed and happy the other parents looked at those events. This was one place where they didn't have to worry about what somebody might say or do to their kids.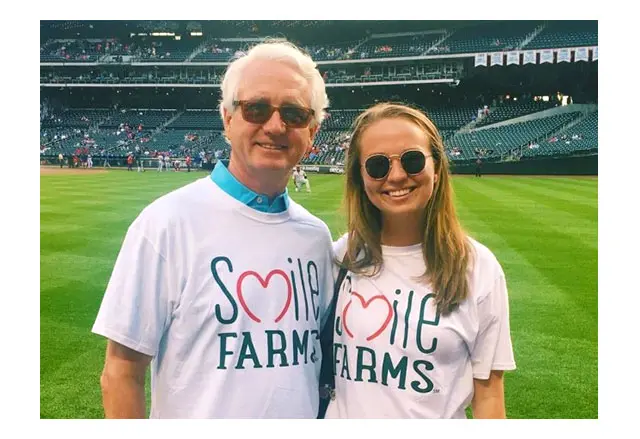 Our parents were also supporters of Special Olympics from the time that it began in 1968, and Kevin participated for years. It gave Kevin and his peers their "own thing." Often times, this community doesn't have those types of occasions.
It's great to see that even though the pandemic continues to force cancelations, people are starting to prepare for the 2022 World Winter Games, coming in about nine months. They'll need lots of volunteer help and other support to do it, and they deserve it. We were always impressed by the spirit of the volunteers.
Chris' daughter, Devon, now works at the Special Olympics International. What a proud moment for us. We were involved for so many years, including before Devon was born!
When we were children, our family's participation was on a relatively small, local scale. But those activities were among the biggest gifts our parents gave us – not only an awareness of community, but also an example in running programs that meet the community's needs.
The inception and philosophy behind Smile Farms
That came in handy when, in 1994, Kevin moved into a group home operated by Independent Group Home Living Program Inc., (IGHL) a Long Island organization that provides services and support for people with developmental disabilities. When IGHL's executive director, Walter Stockton, pointed out the difficulty many developmentally disabled people have in finding jobs, we volunteered to help.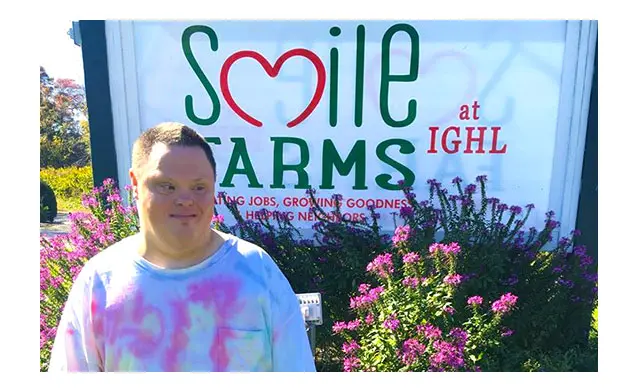 We had been looking for the right organization to work with and had been supporting IGHL. It turns out the thing we had been looking for was just under our nose! We soon found meaningful employment for people in this community is hard to find. The IGHL team is passionate and committed, and the partner agencies and volunteers allow us to impact our participants and their families.
In response, we opened our first year-round greenhouse operation at IGHL and called it Smile Farms. Today, Smile Farms has expanded to 10 campuses. We offer employment, vocational training and educational services including integrating work-based learning opportunities to 250 people with disabilities.
Jim feels that work is about a lot more than a paycheck. It's about who we are. It's about fulfillment and engagement, a sense of contributing and it's social too. One of the things Chris values most about the program is that it creates sustainable business models. Funds generated from the sale of Smile Farms plants are used to support programming. He points out that at the end of the day, Smile Farms raises people's hopes, because it works.

Smile Farms is the signature philanthropic partner of 1-800-FLOWERS.COM, and we support the organization with donations, volunteers, guidance in business operations, and help with marketing campaigns. It's also very much a personal commitment for us and our family. At 67, Kevin continues to work at Smile Farms and is thriving.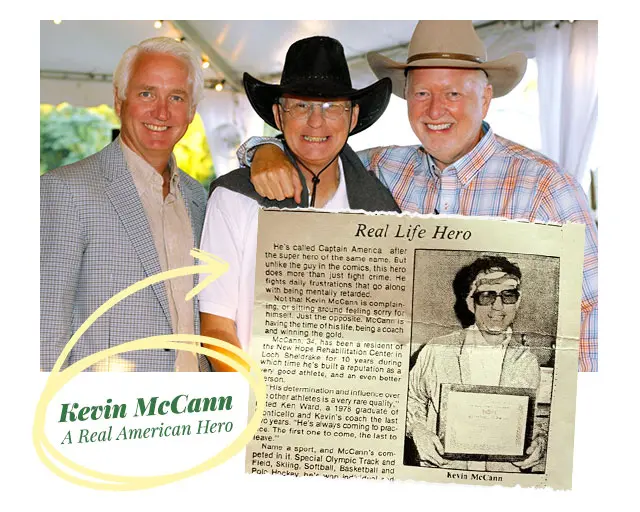 The continuing challenge and Smile Farms' response
Job training and placement are critical for this community. According to a 2020 study, just 39% of people with disabilities who lived in group homes were employed. That's less than half the employment rate for the general population.
We are committed to being part of the solution, and we're expanding the community. For instance, Smile Farms is collaborating with Family Residences and Essential Enterprises Inc. (FREE), to deliver fresh produce, along with other groceries, PPE and medication to over 300 individuals with disabilities and other home-bound Long-Islanders in need. Nutrition education will also be provided to encourage healthy eating and overall wellness.
And Smile Farms is in the final stages of bringing its own hot sauce to market. This spring, all seven Smiles Farms partners are planting peppers on their campuses, which will result in 10 gardens growing about 2,500 pounds of peppers. By the fall, we expect about 6,000 bottles of the hot sauce will be ready to market.
In all this, we welcome all the help we can get. We have a vigorous and growing volunteer program, with opportunities ranging from visiting for one-day planting days to fundraising. We hope you'll have a look.
We would love to hear your thoughts and ideas as to how we can best serve this important community. Please share here: info@smilefarms.org.
All the best,
Chris and Jim