Written by our founder and CEO, our Celebration Pulse letters aim to engage with our community. From sharing stories to welcoming your ideas, we want to help you express, connect, and celebrate the important people in your life.
The coming week is full of chances to celebrate the communities we live in, from our families, to our schools, to the people who help keep us healthy and, in some cases, may have saved our lives.
Where Would We Be Without Teachers?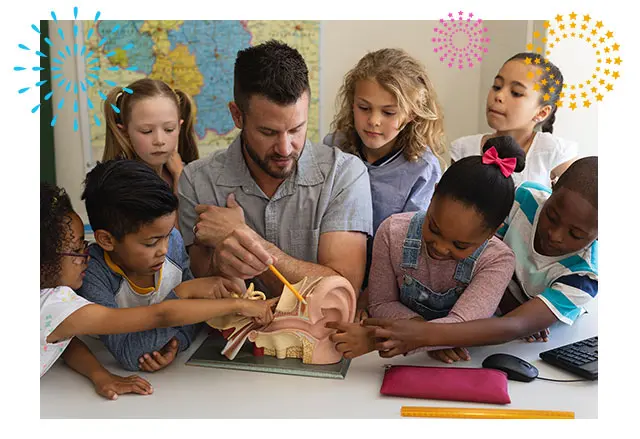 Many of us remember the teachers who awakened our minds to the pursuit of knowledge and inspired us, who helped our parents raise us and, in some cases, took on the job as surrogate parents.

Others of us, struggling to tutor our kids at home in the last year, have been reminded of what a challenging calling these people have.
Education Week has pointed out some examples of extraordinary devotion, including a teacher of deaf and hearing impaired children who rewrites online lesson plans to use American Sign Language, and also interprets books into ASL for online story hours.

We're sure you'll find teachers giving of themselves in the same ways in your own communities. You and your children will have a chance to thank them during Teacher Appreciation Week, which runs from May 3-7. You might want to send a free e-card, whether to a teacher or some of the other special people who deserve thanks this week.
It's a Good Time to Thank Nurses
Surely, nurses belong on that list.

Working on the front lines of healthcare was a difficult and often dangerous job long before the events of the last year. But the pandemic certainly brought new danger.

It seems a good time to let these people know how much they mean to us and how grateful we are. May 6 is National Nurses Day.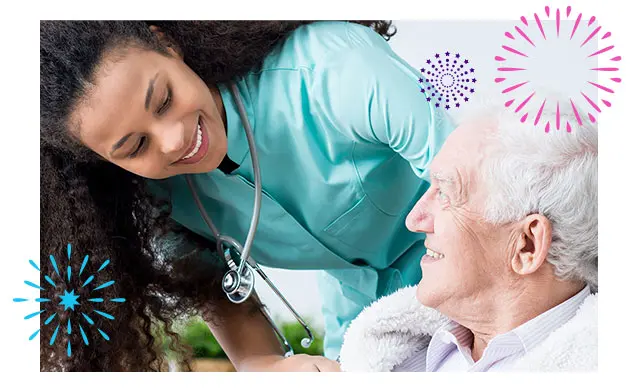 For these people, who have helped so many, it's a good day to do something for them: cook a special meal, have special treats delivered to their homes, or even just offer to listen to what they are feeling and seeing as they go about their extraordinary work.

Jim had occasion to have his annual medical appointments this week and was reminded of the critical importance that nurses play. Jim was admittedly slightly anxious before one of his routine procedures at NYU Langone on Long Island. Marie and Collette, two of the nurses, helped to put Jim's mind at ease by creating a comfortable and caring atmosphere. In another appointment with Dr. George, one of the nurses, Tanetta took Jim's blood pressure and it was a little high. Apparently he got white coat syndrome! However, due to the positive and light-hearted atmosphere that Nurse Tanetta created, within ten to fifteen minutes Jim's blood pressure had returned to normal.
And Be Sure to Thank Your Mother, Or Your Coworker
There's one more opportunity coming up in just a week to celebrate the people we cherish: May 9, Mother's Day.

We've been thinking about how things like teamwork and mutual support, and accomplishment and getting the job done grow out of what we learn in our families, both as children and as parents.

Take parents, who have to learn to balance short- and long-term plans, the needs of the group and of the individual, discipline and a sense of humor. They have to set priorities and schedules. And it seems that successful parents do bring that sense of work ethic and accomplishment to the workplace, too.
Recently, we assigned important projects to three women. Then it happened one day that we were chatting and it was discovered that all three of the young executives were mothers to young childen. It seems to prove "If you want something done, ask a busy person to do it."
During the pandemic, many parents have had to manage and juggle a wide variety of new tasks.
We recently shared stories of women who have more than met the challenges of the times, from taking up teaching duties at home to suddenly having to learn new intricacies of social media to support their children's friendships and group play under stay-home orders.
Those stories are part of Love Makes a Family, an extension of our #NoLimitsOnLove campaign, which we started around Valentine's Day. We'll be taking up the many ways in which people's understanding of being part of a family is growing. We're talking about what nurture means, not only between mother and child, but grandmothers and their children and grandchildren, with maternal figures, helpful teachers , revered coworkers, and cherished friends.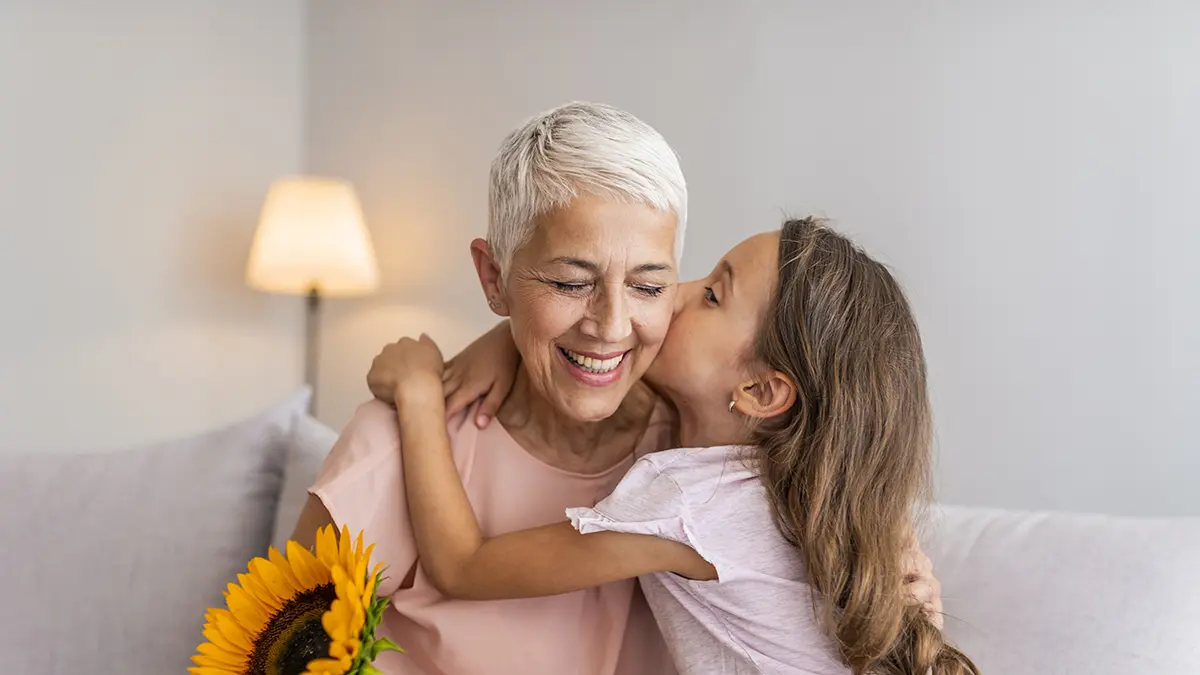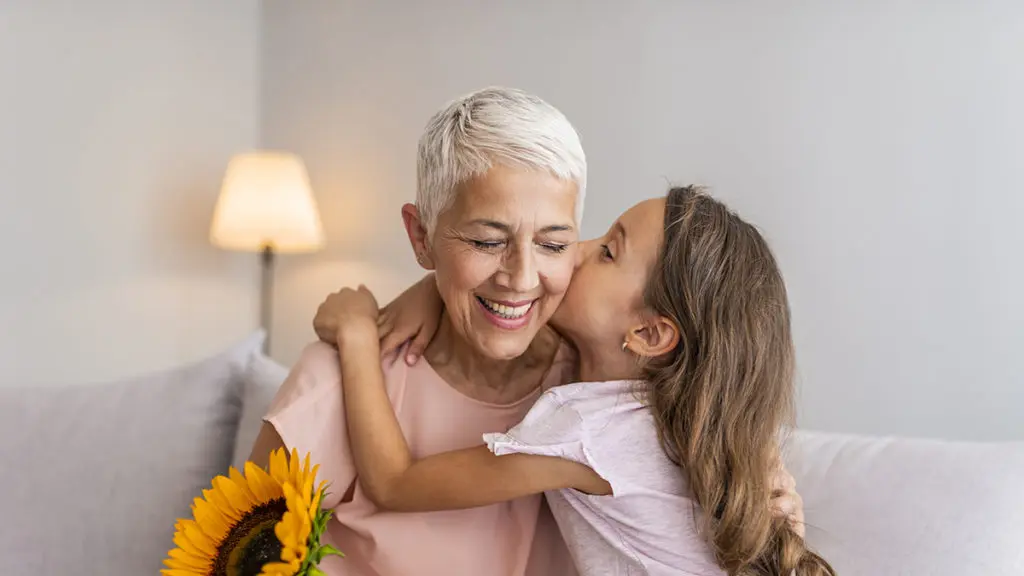 We would love to continue to hear your stories about the inspiring moms in your life: mothers, stepmoms, teachers, neighbors, older sisters or any maternal figure who is important to you. Tell us about those wonderful women here.
As part of that exploration, on May 6 we'll be streaming "Love Makes a Family", a Mother's Day virtual celebration of love and motherhood on Facebook Premiere. This event will feature soccer star Ali Krieger of the Orlando Pride and the U.S. Women's National Team, and Antonia Lofaso, executive chef and owner of three acclaimed Los Angeles restaurants, and their moms, Debbie Alongi and Josette Lofaso. Hosted by Christina Garibaldi, on-camera correspondent and producer at Us Weekly, the'yll discuss motherhood in all its forms, share heartfelt stories of their mothers' influence in their lives, and recount the joys and challenges of their own experience as parents. Please RSVP to join us.
All the best,
Jim and Chris