We remember the first time we held our children, each one of them. When we clean our homes, we know one thing we will never throw out – the things our children and grandchildren made us or the cards they wrote.
Just recently Jim came across a bar of soap that his eldest granddaughter made for him eight years ago. It had been on his vanity for all that time. Jim recently re-gifted it to her and she got the biggest kick out of it that he still had it eight years later.
If we're lucky enough to be near our kids today, we might again try squeezing into the Father's Day T-shirts they made for us decades ago. Of course, we'll be relieved that we can manage it despite the pounds we've put on since the shirts were new!
If we're a little less lucky and our children are far away, we will wait for their calls. Those will be some of the best moments of the day.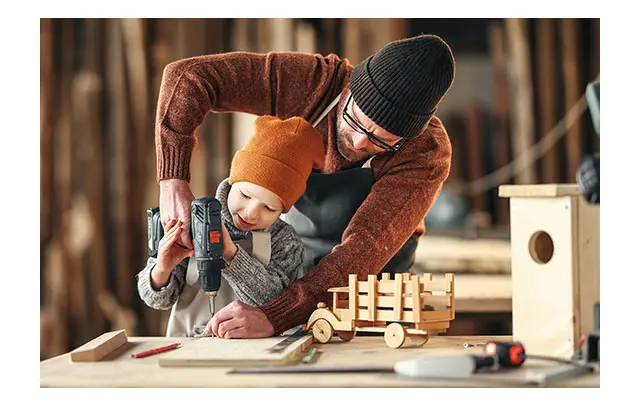 Over the past year, many fathers have had the ability to spend more time with their families due to COVID safety measures. Some experts in family dynamics predict that the coronavirus pandemic may transform parenting roles.
Honoring our paternal figures today
If you can't spend Father's Day with your dad or the other paternal figures in your life, call them, send them a text, or write a card. You have the most important power – the power to influence how someone feels! Use it to make all the paternal figures in your life feel great today.
We've put together some resources to help you express your love and gratitude on Father's Day, including a quiz and shopping guide to help pick the perfect gift based on your dad's personality. We've also published an article on how best to show your love to all types of dads. And if you happen to be in the Pacific Northwest, we have several road trips you might enjoy taking with your dad.
We also created a hashtag, #MakeDadsDay, to make it easy to celebrate the paternal figures in your life with our community. Tell dad you're thinking of him and share with us how you are celebrating your relationship.

Expanding the celebration
This is a day to be grateful for the fact that our culture is changing with respect to how much time fathers spend with their children. The change is accelerating.
Today, 17 percent of all stay-at-home parents are fathers, up from 10 percent in 1989, the first year for which reliable data is available. There's also been a lot of reporting how stay-home orders during the pandemic have increased the amount of time fathers spend with their children – something dads welcome, by the way – and advice articles on how fathers can balance work and family life are proliferating.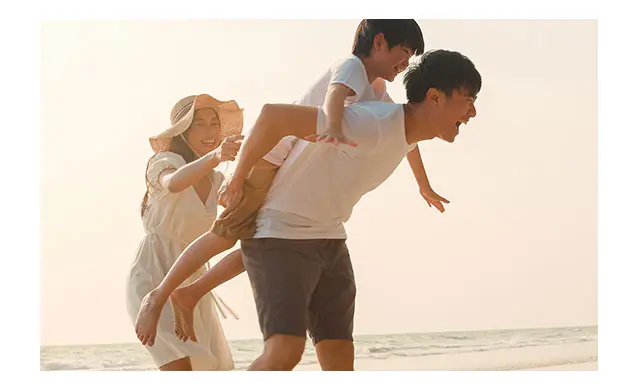 Father-child relationships also can be seen outside the home. Today is also a day to honor the amazing courage and generosity of people who expand the bounds of what it means to be a family, including Big Brothers Big Sisters, which steps in when a mother or father can't or won't. Or think of the coaches, clergy people, teachers, and co-workers who helped you grow up. They might not be your dad, but they chipped in and helped raise you. Today is a great opportunity to thank them!
Extending the spirit of the day
It's also worth remembering that, for some, this is a very challenging time. This day may be difficult for those who have lost their dad. For others, estranged from their children, this day may be difficult as research shows men aren't as likely to reconcile with alienated kids. Today might be a good day for a visit. For many elderly fathers who remain isolated by the pandemic, a phone call could mean a lot.
This is a day for all paternal figures to know how much others love them. Let's make that circle of affection a big one.
In honor of Father's Day, here is a special message from the dads at 1-800-FLOWERS.
All the best,
Chris and Jim
Written by our Founder and CEO, our Celebrations Pulse Sunday Letters aim to engage with our community. From sharing stories to welcoming your ideas, we want to help you to express, connect, and celebrate the important people in your life.