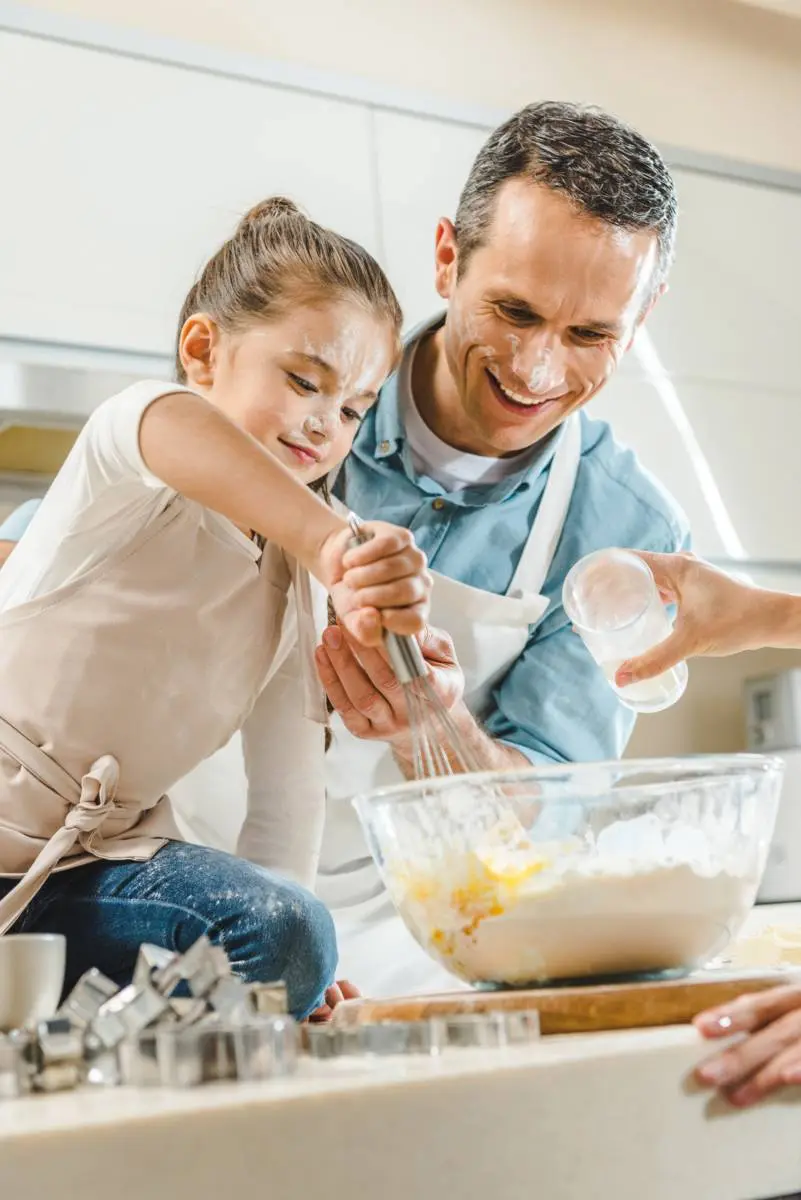 Share Your Story of Your Father
We have the incredible power to influence how people feel
Father's Day is a chance to pause and reflect on what a wonderful job our fathers have done. It's an opportunity for you to do something your dad, grandfather, or a father figure in your life, will remember forever. We can express ourselves in person, make them a handwritten card, send a text or let the whole world know how much we love our dad in a social media post. These calendared events are important because they remind us to take the time to tell the people in our lives that we love and admire them.
From Jim:
Sometimes a gift comes in the forms of words.
My son, James, is the father of a 2-year-old. I told him the other day, "Boy, you really are a good father. I'm proud to see what a great dad you are." He responded, "Well, I had a great teacher." I was pleased I was able to tell James how proud I am of him, and I was also quite touched by his response.
At the beginning of this pandemic, my daughter, Erin, sent me a text telling me how much she values the role I play as a dad and the co-leader of the family. She might not have written that if we weren't in a crisis, but she realized in that moment she didn't tell me often enough how she feels.
Some years ago, a friend asked my son Matthew, "What comes to mind when you describe your father?" "Awesome," Matthew responded. The man said, "Jeez, I've never heard a son describe his dad that way before, that's high praise!" Matthew said, "Well, that was the first word that came to mind." That sentiment was truly a gift that I still treasure.
My youngest brother, Chris is a caring, thoughtful and engaged father and has been the foundation of his wonderful family.
From Chris:
This is a very special Father's Day for me because it is my first as a grandfather. My daughter Jenna gave my wife the best gift ever for Mother's Day this year — her first grandchild. We're grateful to have our other children live nearby so that we can spend time with them.
From Jim & Chris:
We were talking to the team about how often a song, poem, movie or book reminded each of us of our dads. For me, it was personal. My dad died in 1989 at just 62 years old. A song that was popular then was "In the Living Years" by Mike and the Mechanics. I still listen to that song and reflect on its lyrics and wisdom — the singer was lamenting that he didn't have the time to tell his dad how he really felt. It felt like every time I went to the hospital to visit my dad that song was playing on the radio. I can't drive past that hospital in Jamaica, Queens, without thinking of my father and that melancholy song. We all have a favorite movie, song, saying or book that remind us of dad. We'd love for you to share yours here: https://www.facebook.com/1800flowers/photos/a.136181644767/10160078588564768/
Why do we share these deeply personal and emotional memories? Even though some of them happened years ago, they help us remember what's truly important. With Mother's Day just behind us and Father's Day approaching, we realize that making someone happy is truly magical.
We are reminded of a quote from Maya Angelou that we repeat a lot in our company: "People will forget what you say, people will forget what you did, but they will never ever forget the way you made them feel."
Gifts From the Heart
You have the opportunity to tell the dads in your life how proud you are of their hard work and the great job they do.
Whether it's your father, husband, son, brother, friend or coworker, tell them how you feel about them. We'd also love you to share with us the best Father's Day gift you've ever given, whether it's a handmade card, breakfast in bed or telling them how much they mean to you. We would love to hear your stories of your dad and all the ways you've expressed your appreciation: https://www.1800flowers.com/share-your-story
The most treasured gift you can offer is sharing how you feel, sharing a gift from the heart. Those expressions and moments can change the way someone feels. These memories can be pulled out anytime, like we do — today and many, many days in the future.
All the best,
Jim & Chris