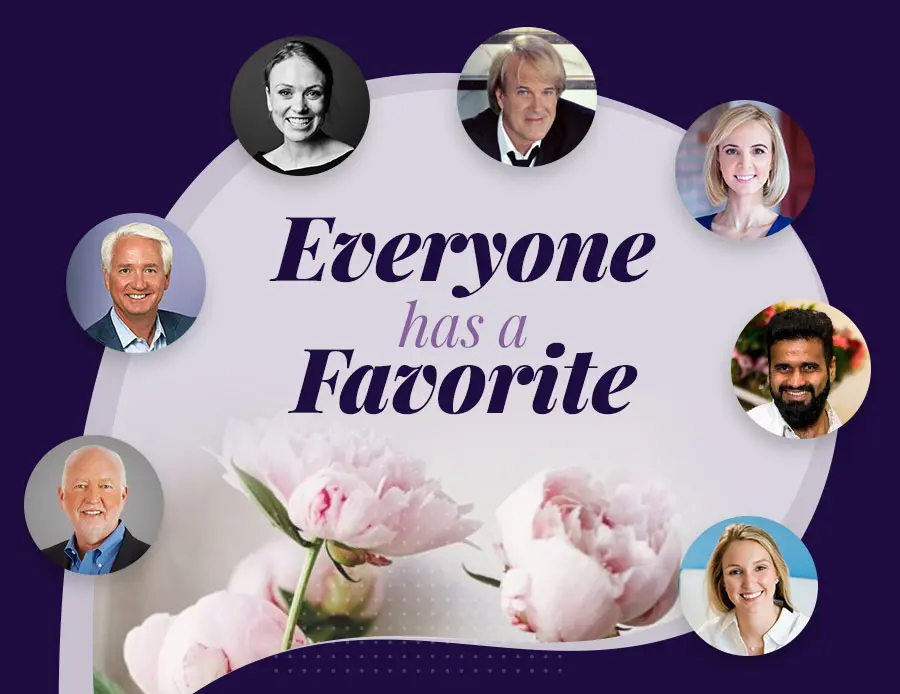 As you can imagine, we think a lot about floral trends as we approach Valentine's Day. As florists, we often get asked about our top picks and why we like them.
Favorite flowers often bring back memories, evoke emotions, or remind us of the joys of life. We thought we'd share our top picks – and asked some friends and community members to join us.
What peonies mean to Jim
Chris favors the underdogs
Kristina's love of Himalayan blue poppies
John's childhood memories
Dr. Chloe's thoughts on the orchid
What Yunus thinks about hydrangeas
Why Alice loves hydrangeas, too
Written by our Founder and CEO, our Celebrations Pulse Sunday Letters aim to engage with our community. From sharing stories to welcoming your ideas, we want to help you to express, connect, and celebrate the important people in your life.