Written by our Founder and CEO, our Celebrations Pulse Sunday Letters aim to engage with our community. From sharing stories to welcoming your ideas, we want to help you to express, connect, and celebrate the important people in your life.
Moms run the world, and their love is everything!
There is no getting around the fact that moms not only keep families in line, but also are integral parts of businesses, corporations, communities, and faith groups. You name it, moms do it all. Although not purposely, some of us take for granted all that moms do because they do it with such ease and grace.
Sure, we may say thank you, or give them a hug, or the occasional, "What would I do without you!" And that is all well and good, but sometimes it's not enough.
That's why Mother's Day is just so important. Above all else, the day is not just an acknowledgment of the moms in your life; it's also an opportunity to show love, appreciation, and gratitude for everything moms do.
Properly thanking all moms
Remember, Mother's Day is not just a calendared reminder to thank your mom. It's a reminder to recognize all the moms you know and let them know what a great job they are doing and how appreciated they are. You might want to reach out to your sister, aunt, grandmother, or friend who is a mom and share a story or memory that will make their day. We all have a superpower to impact how people feel. Use Your Power.
Warriors through the pandemic
Over the last two years, moms wore many different hats, from caregivers to teachers to activity planners to morale boosters along with all the other responsibilities that moms already had.
Many moms did all this extra work while maintaining a job. It's almost inconceivable, when you think about it, how integral moms were in getting us through the darkest days of the pandemic.
One of our community members shared, "Every mom I know is just exhausted from being pulled in so many different directions, and COVID only made that harder."
Advice from entrepreneur Rachel Ashwell
One of our collaborators at 1-800-Flowers.com is Rachel Ashwell, a single mom of two, who opened the world-famous Shabby Chic® store on Montana Avenue in Los Angeles 33 years ago, when her daughter was two and her son was just a few weeks old. She has been there and done it all.
We asked her what advice she would give to herself when she was a younger mom?
"I would say — speaking to myself — do make sure to find time to do nothing. Doing nothing has its own value."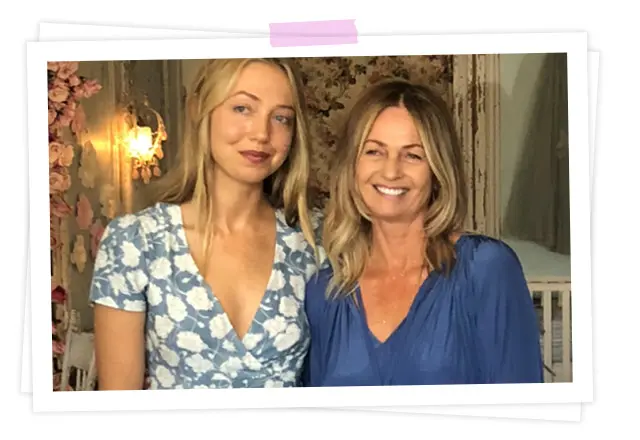 We also asked her what are some ways we might be able to show our appreciation for the moms in our life on Mother's Day?
"Mothers often put themselves last on their list of who to take care of, so a nurturing, self-indulgent gift, like a luxurious soap, a beautiful candle, or a really yummy throw , is a good idea. Mother's Day is more about indulgence, not practicality. It's nice to indulge your mother, and it's really lovely to be indulged."
"The more time we can just learn who our mothers were (and are) is of fantastic value," she added. "Anyone who's got a mother out there, find a way to really find out who this wonderful person is who brought you into this world."
Making sure all the moms in your life are recognized
Indulging, recognizing, and paying attention to moms are also ways to really embrace helping the mental well-being of moms. May is coincidentally Mental Health Awareness Month, so it's fitting that the month also includes Mother's Day because making sure mom is happy, and in a good place is one of the best ways to show how much we appreciate her.
Take the time this week to figure out just how you can do something special for the moms in your life. Be deliberate. Write a list of the coworkers, friends, neighbors, and family members who are moms and make a communications plan.
All the best,
Chris & Jim