Written by our Founder and CEO, our Celebrations Pulse Sunday Letters aim to engage with our community. From sharing stories to welcoming your ideas, we want to help you to express, connect, and celebrate the important people in your life.
We've been thinking a lot about the holidays, and we believe that they may still be far different this year than they were before the pandemic.

First, on the positive side, many of us will be reconnecting in person during this holiday season, as most pandemic mandates have eased. Those who do plan on congregating around dinner tables and Christmas trees are no doubt looking forward to experiencing this holiday together once again.
However, the reality is that COVID-19 is still with us to a certain extent, which may mean a delay in the return to some traditions, like those large in-person gatherings. Others may still be reluctant to have their children sit on Santa's lap or navigate crowded malls and stores.
All this might mean a postponement of perhaps one more year for a true return to normal. By next year, more children will be vaccinated, and parents will begin to feel a bit more comfortable taking their kids to see good old St. Nick.
And as we embark on holiday shopping this year, whether in-store or online, we will be faced with the added challenge of selecting and buying gifts during the current supply chain predicament.
Supply chain issues are complicated
The supply chain challenges are real and complex. The logjams started last year during the pandemic, but they've been years in the making. And due to a confluence of events and lots of repercussions from pandemic-related shutdowns last year, there's more demand than supply, labor shortages, production stoppages, and transportation issues.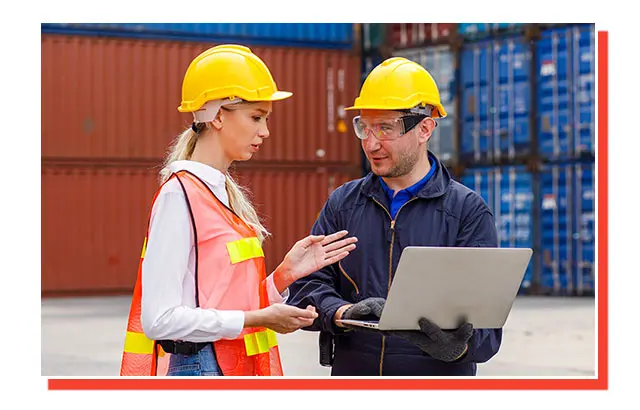 Untangling this crisis may take quite a long time. That means this holiday will be affected, and at this point, it's anyone's guess as to the extent of these impacts.
Some advice from our community to help you meet the challenge
We thought it might be useful to provide insight from some experts about how to overcome the challenge of shopping during the supply chain crisis.
First, from our Cheryl's Cookies blog, personal shopper and wardrobe consultant Sahra Schukraft suggests spreading the fun throughout the year by signing up your loved one for a monthly subscription service such as book clubs and food deliveries. Or plan an adventure like a date night that includes a cooking class. And finally, Sahra says there's nothing wrong with giving a gift card, particularly this year.
Jim got some painful Christmas gift inspiration this week…from the dentist of all places:
"My wife and I were heading to visit some friends last weekend and wanted to bring something. Abby came to the house and my wife taught Abby how to bake an apple pie. What a great moment for me, watching my wife and granddaughter bake in their aprons. Of course, the pie was also delicious, and I took some wonderful photos to memorialize the moment.

The other day I went to my dentist, who is also an accomplished photographer, and showed him the photo. He explained that with some crops and cuts the photo of Marylou and Abby baking would be the perfect holiday gift.

It took some pain, but it was all worth it to make this holiday that much more special."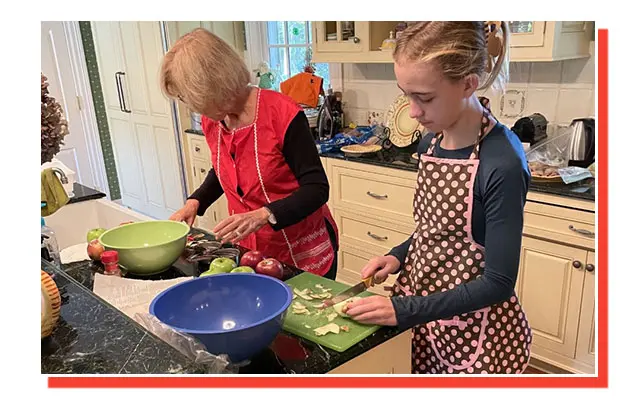 And more from our own logistics expert
Once you decide on the perfect gift, it's time to understand the logistical components. We talked to our own logistics and last-mile expert, Don LaFrance, who is vice president of enterprise logistics and supply at 1-800-Flowers.com: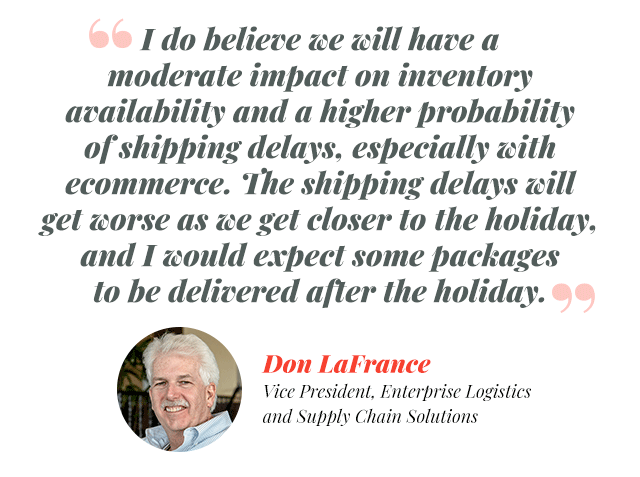 Don has some additional advice for holiday shoppers. "For online shopping, order as early as you can. And then there's BOPUS, which is an acronym for buy online and pick up in-store. That's always a good strategy if it makes sense for you. All in all, the holiday will be like nothing we have seen before, so planning and shopping early will help in your success."
Manage expectations this holiday season
We agree with Don. This holiday will most certainly be different for sure. We got through the pandemic holiday last year, so in some cases that was a warm-up for what to anticipate this year.
If you're anything like Jim, even though you started shopping early, you just might find yourself doing last-minute shopping. In fact, in past years we both have found ourselves at the Roosevelt Field Mall (across from our former headquarters on Long Island) on Christmas Eve buying last-minute knick-knacks. And if that wasn't bad enough, we saw some of our colleagues there. We were so focused on making your holidays special that we lost sight of our own gifting needs!
Hopefully, you will learn from our mistakes and get a head start on your holiday gifts this year and as always, we will do everything we can to ensure you have a smooth holiday and celebrate seamlessly with your friends and family.
All the best,
Chris and Jim