Christmas is just days away, and we hope you're making lists for your celebration and checking them twice. Though pandemic restrictions have thrown many plans into disarray, there's still time to consider alternatives for your regular holiday traditions.
One approach is to build on your Thanksgiving successes. Jim's idea for backyard Papa's Turkey Tacos proved to be a big hit. Because a large, indoor family meal together wasn't possible, he and his wife set up an outdoor taco stand for his children and grandchildren, who embraced the opportunity to visit safely. His 5-year-old granddaughter told him it was the best Thanksgiving ever, so this might become a new tradition that will outlast the pandemic!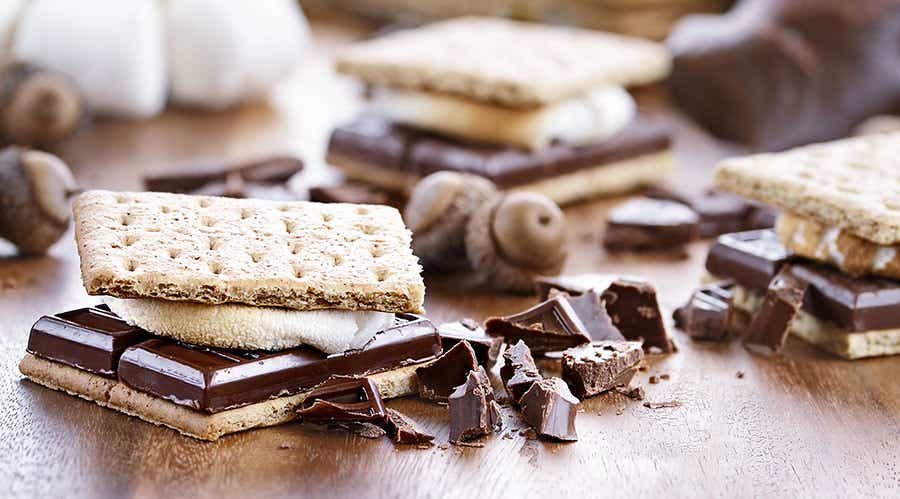 Now, Jim's taking it up a notch for his physically distanced family Christmas gathering. He's planning a Santa's S'mores-A-Thon around his backyard firepit and adding a make-your-own hot chocolate stand for his guests to enjoy.
This is just one idea you can try if you want to see friends and family safely. But, please, check first to see if you need a permit and if conditions are safe for an open flame. You can also consider other innovations since we're expanding the definition of tradition this year.
There's still time to consider alternatives for your regular holiday traditions.
Your ideas for safe celebrations
We've enjoyed reading your stories about how you're adapting your traditions to celebrate the holidays this year.
One community member, Daphne, told us that she and her husband have volunteered at a local food bank for the last three years. Although it will be tough this year, they hope to keep the tradition alive and offer whatever support they can. Daphne, what a wonderful way to give back during the holiday season!
Sarah wrote to us about how her Hanukkah traditions were a little different this year. Sarah typically gets together with her grandmother and loves her grandmother's latkes. This year, since they cannot be together, her grandmother taught Sarah over Zoom how to make them herself. We hope they tasted just as good as you remembered, Sarah! Continuing with the theme of Zoom latke classes, our 1-800-FLOWERS.com team member Steve Roberts' mother has long held her latke recipe a secret, but that meant that the family would miss her special dish this year since they couldn't see her in person. Steve hosted a Zoom latke recipe reveal party for his mother to teach other family members how to make them. Instead of sitting at a matriarch's elbow to learn how to make family dishes, this year has also shown us that you can hand down recipes and traditions generation to generation virtually in a pinch.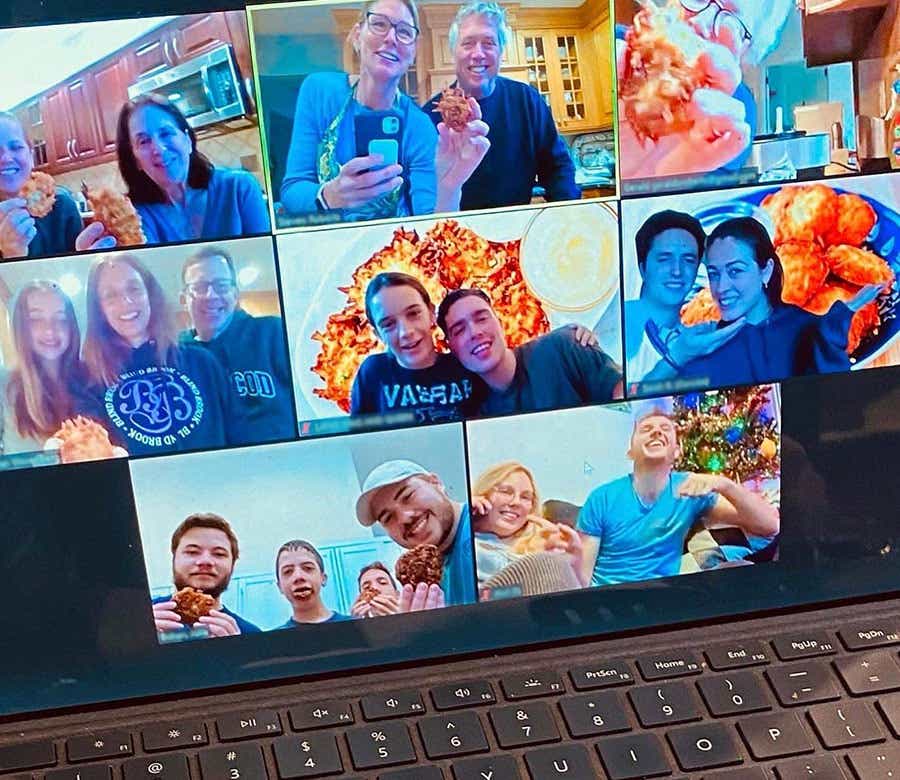 Another community member, Tom, said he'll miss gathering with all his aunts, uncles, and cousins around the piano to sing holiday songs. Maybe he could take a page from the latke classes and try virtual caroling this year.
Exchanging treats with neighbors
You can connect virtually like Sarah and Steve, or you might have family and friends over for a safe, physically distanced outdoor gathering. You also can turn your celebration into a block party! Have neighbors set up tables at the end of their driveways with prepackaged treats to share and visit each table to collect holiday inspired goodies. Everyone will end up with a variety of delicious sweets and a connection with people you may not have been able to see for a while.
If you can bake and ship quickly enough, you may still have time to exchange sweets with friends and relatives who do not live in your area. You could have a Zoom Bake-A-Thon with friends and loved ones, then package and ship the cookies. This Washington Post article caught our eye with its tips and hints for recipes and shipping so the recipients don't end up with a box of crumbs (which, just saying, they could sprinkle over ice cream or eggnog in the worst case).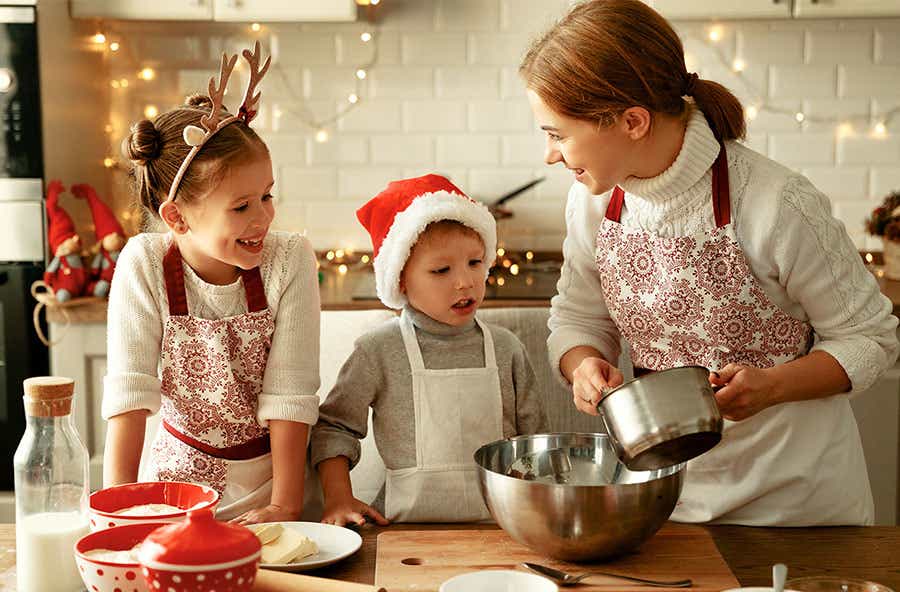 Reading and snacking on gifts
One friend's family has adopted the Icelandic tradition of Jólabókaflóð (pronounced yo-la-bok-a-flot), or Yule Book Flood. The custom of giving books and chocolates on Christmas Eve and then spending the evening enjoying both has been a holiday ritual dating back to World War II. If you must be physically distanced during the holidays, a good read and chocolates aren't the worst ways to pass the time!
The Holidays and beyond
We also hope that as the holidays wrap up that you'll start looking ahead to the new few months and make plans for getting through them. We will face more challenges, but we also will have a choice — and opportunity — to make the best of them. Maybe you want to start cooking or baking, learn a new language, or improve your personal relationships.
We would encourage you to start thinking about what you want to learn or accomplish in the new year. In the meantime, wishing you a safe and happy holiday season.
All the best,
Jim and Chris
Written by our Founder and CEO, our Celebrations Pulse Sunday Letters aim to engage with our community. From sharing stories to welcoming your ideas, we want to help you to express, connect, and celebrate the important people in your life.