Written by our Founder and CEO, our Celebrations Pulse Sunday Letters aim to engage with our community. From sharing stories to welcoming your ideas, we want to help you to express, connect, and celebrate the important people in your life.
Have you ever made a mistake at work? If you're human, chances are you answered that question in the affirmative. It's just part of life and what makes us human. As our parents, teachers, and bosses have told us, nobody is perfect.
We have been in the business world for decades, and we've both made our fair share of mistakes. According to Jim, everyone has "messed up" in their job at least once – and probably a lot more than that!
It's how you – and your bosses – handle your mistakes at work that makes a difference. Are your mistakes the source of shame and something you make every effort to run away from? Or do you see mistakes as an opportunity to improve and learn?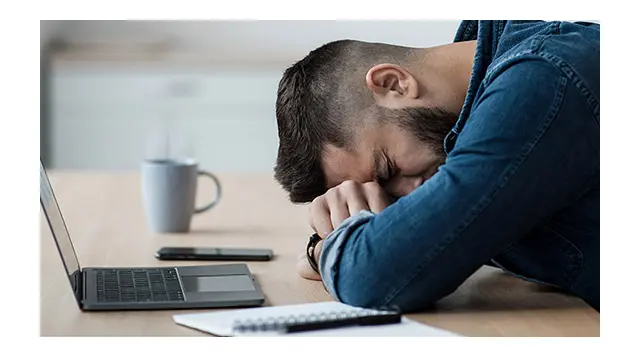 Bouncing back
Jim's late friend Wayne Huizenga was a very successful businessman, and he embraced – and even joked about – his mistakes. He founded AutoNation and Waste Management and partially owned Blockbuster Video, the National Football League's Miami Dolphins, the National Hockey League's Florida Panthers, and Major League Baseball's Florida Marlins.
You would think a guy that successful never made a mistake, but he did. He once told Jim: "People like you and me, we make a lot of mistakes, but the difference between us and the others is that each time we fail, we pick ourselves up, dust ourselves off, and move on."
It's the way we package those failures at work, perhaps even by making fun of them, that helps define and foster successes.
How have you bounced back from a mistake at work? Email your stories here so we can share them in a future Celebrations Pulse newsletter.
Jim's favorite mistake
Jim recently appeared on the popular podcast "My Favorite Mistake," which is hosted by Mark Graban, an author, entrepreneur, and leader in change management for businesses.
Mark's first question to Jim was, "What was your favorite mistake?" And Jim was quick to joke, "Do you mean my favorite or do you mean my worst?" Then the conversation turned into a 30-minute discourse on bouncing back from mistakes. You can listen to the podcast here.
Trying to go solo
Jim's biggest mistake occurred early on when he acquired a certain toll-free telephone number that became the name of his flower business.
You have to remember, back in 1986, toll-free numbers were becoming quite popular. This new phone technology was a way to defray the cost of long-distance business calls, and so many companies that adopted 1-800 numbers, spent considerable amounts of money on advertising and marketing in order to get people to remember the rest of the number after 1-800. They were using jingles and memory tricks.

– Jim
Jim wanted to avoid spending money on getting people to remember a 1-800 number, so he bought the company that owned the 1-800-FLOWERS phone number, and he thought he could avoid spending money on consultants who could help him navigate the deal.
At that time, I was not a businessman, and I was trying to save money everywhere I could. When I bought the company, I thought I could handle all the legal and accounting work that came with it, and wow, was I wrong! I lost millions of dollars and spent almost a decade paying it off. Now the good news is that it eventually worked out. I dug myself out of a hole, and with good luck and good fortune, built the company into a household name. But that first mistake proved to be painful for a long time.

– Jim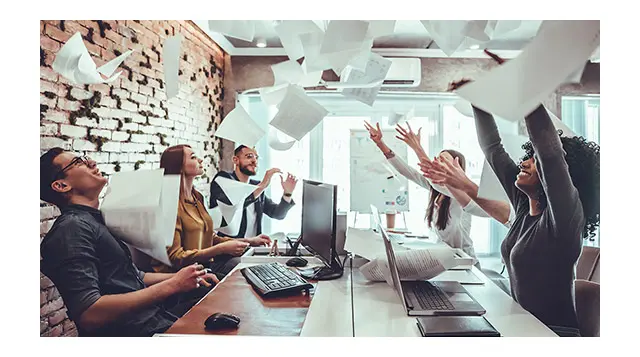 Learning and growing from a mistake
Jim learned from that mistake. He made sure that he brought in the right experts to negotiate and analyze potential business deals. But he also learned a lesson about making mistakes: As painful as they might be, they need to be recognized, called out, made fun of, and even celebrated. After all, they're the springboard to bouncing back.
Pain from mistakes can be a crippling emotion; however, you need to have the fortitude to turn it into something that isn't so serious. Compartmentalize it and learn from it so it doesn't happen again. You can turn that mistake into a positive experience.

– Jim
Creating the right culture at work
It's important for company leaders and managers to create a culture that fosters acceptance of mistakes. If the CEO is willing to be honest about making mistakes, it helps everyone else throughout the organization deal with theirs.
Several years ago, a manager at 1-800-Flowers came up with an idea to recognize mistakes – and mix learning and fun. Chris recalls: "She created a wall of shame, where employees posted their worst ideas and miscues. The things I liked about that board was that it was fun, it wasn't shameful, and despite its name, it was a way to take the shame out of office mistakes."
Of course, a culture of accepting mistakes doesn't mean that everyone should do wild and crazy things or throw everything up on a wall and see what sticks. There needs to be a balance to create the right atmosphere that gives employees – and bosses – the opportunity to learn and grow from their mistakes. After all, we're all human.
All the best,
Chris & Jim