Written by our Founder and CEO, our Celebrations Pulse Sunday Letters aim to engage with our community. From sharing stories to welcoming your ideas, we want to help you to express, connect, and celebrate the important people in your life.
Love comes in many forms, whether it's between spouses or soon-to-be spouses, parents and children, or among our friends. And Valentine's Day is a great reason to reach out to all the significant people in your life and express how you feel.
Sometimes, however, life can get in the way. Anything from an increased workload at the office to a certain football game just two days before on Feb. 12 can derail the best intentions to do something special for the people you love on Feb. 14.
With more than 45 years in the flower and gift industry, we understand. The weeks before Valentine's Day are among our busiest times of the year. Everyone around here works around the clock – including weekends – to ensure your expressions of love are delivered on time.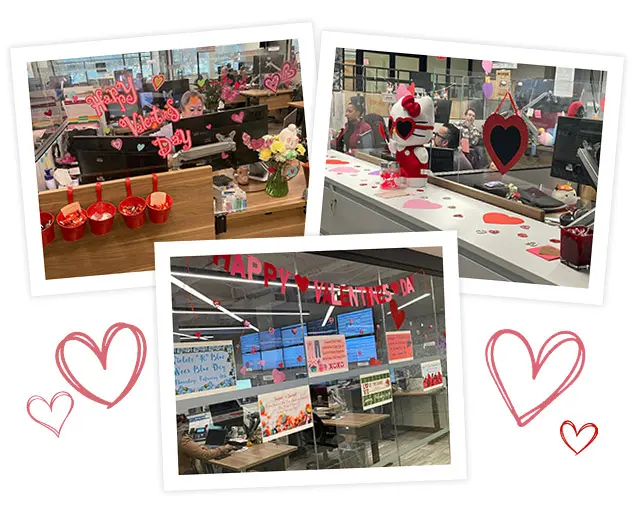 How do we celebrate Valentine's Day? We turn it into a weeks-long community event at our offices. Workstations are adorned with glittery hearts and pink-and-red lights. Valentine's cards and other words of love and encouragement are exchanged. And flowers – lots of flowers – adorn desks around the office. And it's only Feb. 5!
On the afternoon of the big day, our colleagues find even more flowers on desks in the form of boutonnieres they can wear. As the last orders go out, the entire team comes together for a celebratory meal.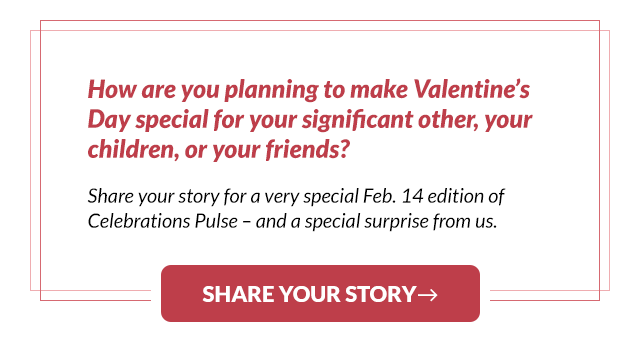 Extending Valentine's Day celebrations
We are very lucky to have compassionate spouses who see very little of us in the weeks and days leading up to Valentine's Day. It's always special when they come into the office to celebrate another successful season with our team.
Jim also always sends Cheryl's cookies to each of his three kids as well as to all seven grandkids. He makes sure to send them early, so with a little self-control on the part of the families, they can have them around on Valentine's Day. It's a small but great way to make sure everyone in the family knows they are loved on the day to celebrate love.
Last year, we wrote about celebrating all the different kinds of love on Valentine's Day, and extending the celebration beyond your special someone to your whole family and friends is just one way. Whether you call it Valentine's Day, Galentine's Day, or even Palentine's Day . To us, these are all about celebrating the different types of love in our lives.
Random Acts of Kindness
Three days after Valentine's Day, we will have another reason to celebrate: Random Acts of Kindness Day on Feb. 17. The occasion was started in 1995 by the Random Acts of Kindness Foundation in Denver, Colorado, with the goal to "make kindness the norm."
The idea behind the day is to encourage people to look outside themselves and do something helpful for their fellow man, and then t carry that spirit throughout the rest of the year.
Performing random acts of kindness, at any time of year, can make a difference not only for someone else, but for ourselves as well.
Being randomly kind can boost our mental and physical health, make us feel more connected, and help spread good in the world. There are lots of ways to do that, everything from volunteering your time at a shelter or food pantry, buying a coffee for the person in line behind you, to picking up litter at your local park. It doesn't have to be a grand gesture, since small acts of kindness can be just as meaningful.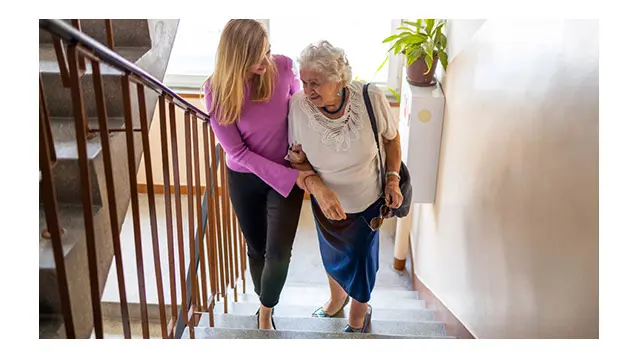 According to Sally Macaluso, an early childhood educator and founder of the parenting resource blog Tenderhearted Teacher, kindness is a critical aspect of social-emotional development. "Teaching a child kindness, compassion, empathy, mindfulness, and other social-emotional learning skills in early childhood can help them to continue these practices in adulthood.
"While kindness isn't a time-specific concept, parents and caregivers can certainly use Random Acts of Kindness Day as a jumping-off point to talk to children about what it means to be kind," she says.
We would like to hear from you about what it means to be kind. In a few words, send us a story about how being kind or receiving an act of kindness has affected you. And since kindness should last all year round, we will feature these stories in upcoming Celebration Pulse letters.
All the best,
Chris & Jim