Written by our Founder and CEO, our Celebrations Pulse Sunday Letters aim to engage with our community. From sharing stories to welcoming your ideas, we want to help you to express, connect, and celebrate the important people in your life.
As some of you may know, May is Mental Health Awareness Month. The issue has been front and center in the news more recently because of the pandemic, economic uncertainty, and other factors that have negatively impacted our emotional, psychological, and social well-being.
Mental health challenges affect people of all ages. According to a study released this spring by the Centers for Disease Control and Prevention, 37% of teens reported feeling sad or hopeless, almost every day for two consecutive weeks in the previous 12 months. In an earlier study, the CDC found symptoms of anxiety and depression occurred in about 41% of adults during the pandemic.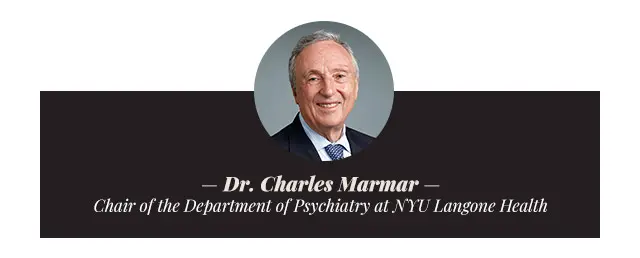 Dr. Charles Marmar, who is the Chair of the Department of Psychiatry at NYU Langone Health, spoke to Jim about mental health in the pandemic era.
"The pandemic has been university challenging for
everyone in the mental health field, but even before the
pandemic, mental health has always been one of the major
reasons that patients see their primary physicians."
Understanding mental health challenges
Many people do not realize the depth and complexity of mental illness. As a result, they may not comprehend the pain someone might be suffering. And, more personally, they also might not recognize the signs that they
might be suffering too. It's not only important to notice the physical and psychological changes of others, but also to pay attention to your mental health.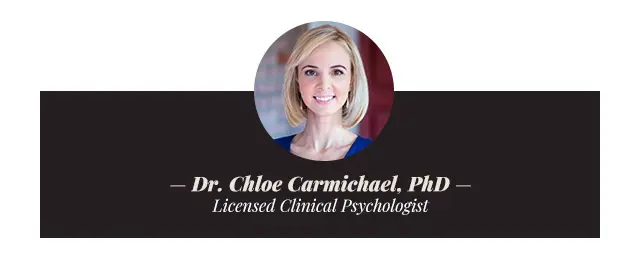 We asked Connectivity Council member, Dr. Chloe Carmichael to share tips that would help identify if someone might be having mental health issues. She provided us with what she calls a "Psychological Check-Up" that includes:
Noticing if you are not taking pleasure in the same things as normal.

Taking time for a regular "mindfulness moment." This will give you more frequent "snapshots" of your normal state and will help you to compare/notice when you're going off-track.

Tracking your sleep. Hours of sleep can be a good indicator of mental health: if you're suddenly sleeping more (or less) than normal, it can suggest that something is stressing you.
One small way we help alleviate some stress among our employees is by offering them "Calm," a popular app that, among other things, aids in improving sleep and reducing stress.
We also provide free access for everyone to our Connection Communities, which are safe digital places for people to give or receive guidance on topics such as coping with loss, loneliness, and motherhood. Please join or share if this might be helpful to you or someone you know.
Loneliness and mental health
Loneliness is a major contributor to the mental health crisis, and it's one area where we as a community can fight back. According to Forbes, many people are lonely and lack adequate social support. A poll of about 1,200 people by YouGov found 27% of Millennials have no close friends, and 22% report they have no friends at all. Fifteen percent of Gen X and 9% of Baby Boomers also report having a lack of close friends.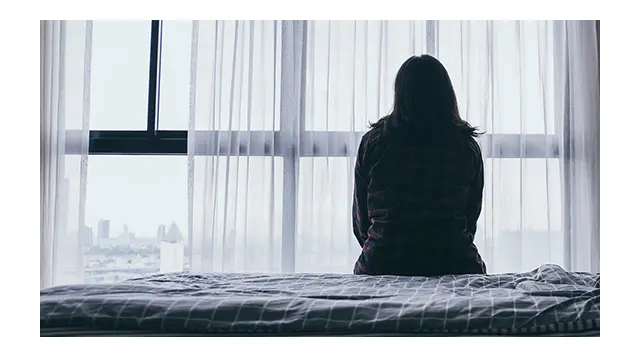 We all have our own power to think about the people in our lives who might be suffering and check in on them by reaching out to make sure they are ok. Use Your Power. You can make a difference in helping someone to know that they are not alone.
All the best,
Chris and Jim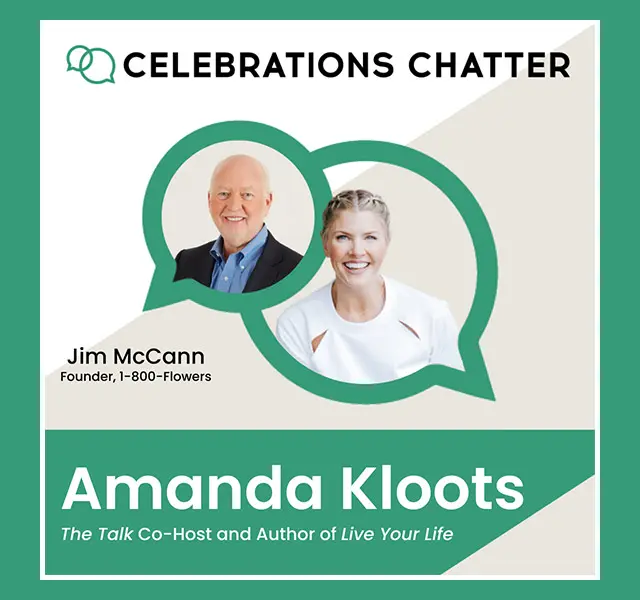 PS: Broadway star Amanda Kloots is this week's guest on the Celebrations Chatter podcast. After the untimely passing of her husband Nick Cordero in 2020, Amanda wrote Live Your Life, a memoir about love, loss, and life. Live Your Life is the story of Nick and Amanda's life together—of their beautiful relationship, of Nick's dramatic fight for survival, of those sudden tragic months that permanently changed her world and ours — and of their interrupted future as a family. You can listen to Jim and Amanda's conversation on Apple Podcasts, Spotify, and other podcast sites.
PPS: We wanted to share with you a piece by Adam Hanft, one of our friends and a member of our Board of Directors. Adam is a futurist, and he wrote an article about the supply chain, the need for enhanced transparency, and how utilizing the internet of things has promise. It's a great read, let's #shareitforward.