Written by our Founder and CEO, our Celebrations Pulse letters aim to engage with our community. By welcoming your ideas and sharing your stories, we want to help you strengthen your relationships with the most important people in your life.
With autumn's arrival, something stirs within me. Is it the realization that there will be fewer beach parties, barbecues, or other fun-in-the-sun activities in the months ahead? Is it excitement as nature reveals a magical mix of golden colors and cooler temperatures that serve as the perfect backdrop to harvests, hayrides, and apple picking?
Or is it the return of peak sports season, when football, hockey, and basketball snap back to life, as the boys of summer compete for their pennants and the fellas on the pitch play for a cup?
Fall offers something of everything for everyone. For me, the excitement of sports is high on my list, both for the competition and for the opportunity to strengthen relationships with my friends and family.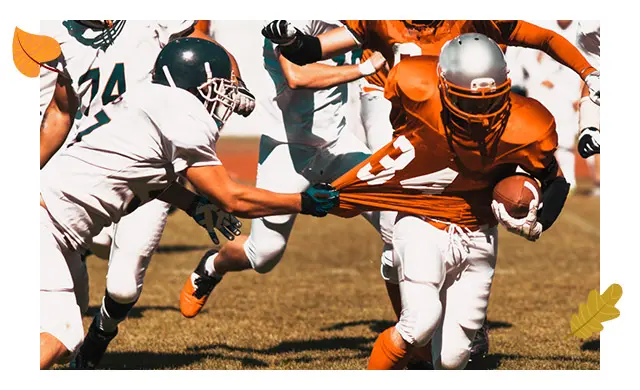 It all culminates next month, a sports aficionado's paradise. It's the only month when all the major professional sports leagues are in full swing alongside college football. And the highlight in October, for me at least, is the Fall Classic, Major League Baseball's World Series (unfortunately, my family's beloved New York Mets will not be playing in it this year).
Strength training for relationships
Whether you're surrounded by friends and family in front of a large screen TV or surrounding a grill with fans in a stadium parking lot, sports bring people together regardless of gender, socioeconomic status, or any other factors that pull us apart.
Besides sharing the common goal of victory, we are given the sense that we belong to something that's greater than any single person. We're all fans! The teamwork we cheer for on the field extends to the stands and beyond. Look no further than the waves of cheers at the stadium or the high fives at bars and restaurants during games.
When the game is over, sports keep giving. Just look at Monday at the office. I've noticed it's always quiet until someone breaks the ice with a simple question: "Can you believe what the (Mets, Jets, Giants, etc.) did yesterday?"
Sports are important icebreakers in other ways. My friend John talks about being a Pittsburgh Steelers fan, moving to New York City, and going every Sunday to a bar called Ship of Fools on Manhattan's Upper East Side, where fans of the team gathered. He gets an instant sense of community when he walks in the door.
I went from not knowing anyone in the city, to making so many friends from that shared experience. It makes you feel like you are a part of something bigger. It sure beats sitting at home alone.
Food, parties, and sports
The joy of victory and the agony of defeat are not the only factors in sports' ability to connect us. As we enjoy the games and our fellow fans, we often do so with food and drink in our hands.
Tailgating parties take place in parking lots outside of professional and college stadiums across the country. Even when we're not attending games, my family often brings the tailgating spirit to our living room, foam fingers and all!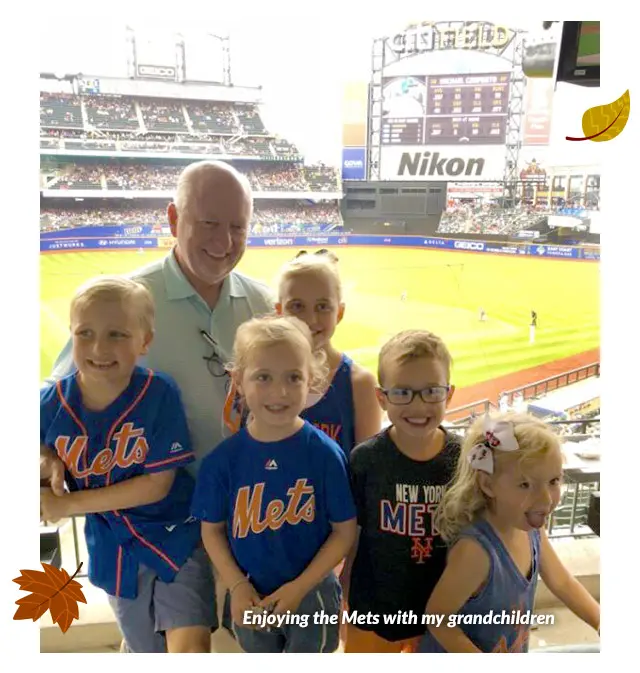 Harry & David offers some winning at-home tailgating tips for planning, menus, and setting up. The team also provided some advice about the best wine and food pairings for your tailgate, like pinot noir, pulled pork, and chopped brisket sandwiches. And be sure to check out their party ideas that include a homemade jumbotron and putting on your own halftime show.
Whether it's at home, or on the road, tailgaters should never show up to party empty-handed. Bringing a sports-themed gift or food will help enliven the game-time festivities.
Lots to look forward to …
Of course, fall offers a lot more than just sports. Even if you're not a sports enthusiast (or are just a Mets fan), there are plenty of ways to enjoy the season (viewing the foliage, hot apple cider, pumpkin patches) and continue to build your relationships without a whisp of sadness over the end of summer.
Above all, autumn symbolizes a feeling of eager anticipation as we await the arrival of some of our most cherished holidays: Halloween, Thanksgiving, Hanukkah, and Christmas.
The bottom line with fall is that there's so much to look forward to, and so many opportunities to be with the people, and at the places, you love the most.
All the best,
Jim