Written by our Founder and CEO, the Celebrations Pulse letters aim to engage with our community. By welcoming your ideas and sharing your stories, we want to help you strengthen your relationships with the most important people in your life.
As Veterans Day approaches, I've been thinking about my father-in-law who served in World War II. Bill Irwin Moore navigated a B-29 Superfortress for three years in the Pacific Theater before returning to civilian life in Pennsylvania and becoming a great dad to my wife, Marylou. But Irk – as he was known to family and friends – rarely talked about his military experience.
That changed late in his life when my oldest son, James, started asking him questions about the war. A grandchild's curiosity helped him process his experiences, and the two talked often about his role in the Army Air Corps at this critical time of our nation's history.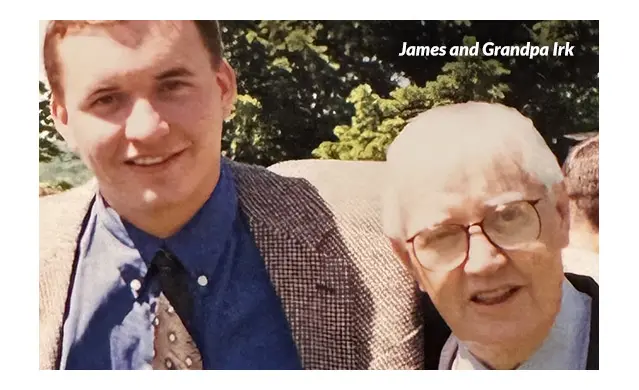 Irk, who became an engineer after leaving the service, lived long enough to be an early adopter of the internet, which he used to stay in touch with the men who flew with him on all those missions decades ago.
But I wish he could have met and shared stories with all my seven grandchildren. They could have heard first-hand about his sacrifices and those of the entire nation as it came together to defeat evil. Yet, I'm glad James asked the questions and collected the stories he's now sharing with his siblings, children, and nieces and nephews.
Veterans Day (Saturday, Nov. 11), originally established in 1938 as Armistice Day to commemorate the end of World War I, is now a way for us to honor and express gratitude to all the men and women who served in our armed forces. It's a time to thank vets for their service with parades and other ceremonies.
Most importantly, Veterans Day is an opportunity to ask questions of those who are still living and remember – and pass along – the stories of those who are no longer with us.
Talking to veterans
Like my father-in-law, many service members are reluctant to talk about their experiences once they return to civilian life. Sometimes the memories are too difficult, and veterans want to shield their families from the pain they experienced. They also might fear the reaction. My father-in-law, for instance, told James about very tough and challenging situations during the war.
As heavy as the stories might be, they contain important lessons about the power of sacrifice, camaraderie, and national unity during a difficult time. On Veterans Day – or any day of the year – you should not only thank those who served but also ask about their experiences and feelings during their service.
When asking questions, it's important to be respectful and mindful of potential sensitivities, and ready to listen without judgment. Many veterans have deeply personal and emotional stories that they may choose to share.
Honoring veterans who have passed on
I recently had the pleasure of speaking with Karen Worcester about how she and her husband, Morrill, honor fallen veterans by keeping their names and stories alive. They started doing so over 30 years ago when their wreath company had a surplus from the holidays. They decided to place them on graves at Arlington National Cemetery.
This act of kindness grew over the years, and now thousands of volunteers work every December to place more than 3 million wreaths on veterans' graves in cemeteries across the country with the help of the Worcesters' organization, Wreaths Across America.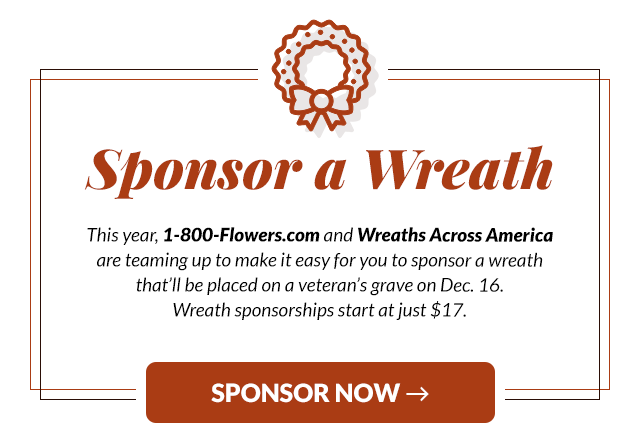 Very importantly, about a third of the participants are children, and Wreaths Across America turns the event into a teachable moment. As Karen said:
"It goes beyond just placing the wreaths on the graves. The volunteers are there in-person, placing a wreath and saying the name of the veteran out loud. It teaches the kids that this is something besides the stone."
Karen told me how it is so important for us to teach the next generation about the fragility of freedom through the stories of veterans who have given so much.
A new family tradition
On Dec. 16, all my children and grandchildren will be participating in Wreaths Across America. The night before, we'll gather and ask James to share the stories he heard from Grandpa Irk about his experiences during the war. Then we will visit Calverton National Cemetery on Long Island and lay a wreath on his grave.
It's not only a wonderful opportunity for us to get together to share stories, but also learn a civics lesson on what distinguishes us from other countries.
If you have a family member or friend who served in the military, be sure to reach out to thank them on Veterans Day next Saturday. Let them know how grateful you are for all they have done. But also ask them questions about their experiences and what they learned while serving. You'll learn a lot too.
All the best,
Jim