Written by our Founder and CEO, our Celebrations Pulse Sunday Letters aim to engage with our community. From sharing stories to welcoming your ideas, we want to help you to express, connect, and celebrate the important people in your life.
Forty years ago, we started our business as a single floral shop on Manhattan's Upper East Side. There were about 40 customers who really made the business work. They would visit our neighborhood, buy a cup of coffee, leave their dry cleaning with us while they ran their errands, and we would chat about restaurant recommendations and community happenings. We would run classes on floral arranging, and we would share tips and tricks along the way about making centerpieces for all holidays and occasions.
Today, we continue to focus on our relationships with our customers but at a much larger scale utilizing technology to reach millions of people. In so doing, we aren't looking to acquire customers but to acquire relationships and build community.
To that end, we are always looking for ways to unite our community around celebrations, meeting new people, learning and having some fun. That's why we joined forces with Alice's Table two years ago and are now taking that collaboration to an exciting extra step.
A little history about Alice
Alice Lewis, the founder of Alice's Table, started her business by offering flower-arranging classes. In 2018, she appeared on "Shark Tank" and successfully secured investments from well-known investors Mark Cuban and Sarah Blakely.
Alice was looking for a partner who could help her scale her business, and we were seeking a partner to support our mission of expanding our engagement and experiential offerings. We had hosted hundreds of people at our Harry & David Hosted Dinners, were hosting classes around the country, and were working on plans for Celebrations Books Club, Connection Communities peer-to-peer support groups and digital round tables for our community. Alice, and we, thought her in-person floral arranging would fit well.
There is no such thing as bad timing
In March 2020, after several meetings with Alice, we partnered.
Talk about an auspicious start! Initially, we had grand plans for our partnership, which included 150 monthly in-person events around the country. Then, just a few days before we were to get started, the pandemic set-in. Suddenly, we were all in lockdown, and we had to adapt quickly to a world rocked by COVID-19. After many sleepless nights, Alice and our team leads, Loreen and Meredith, came up with a plan to turn lemons into lemonade.
Making lemonade from lemons
Together, we pivoted Alice's business model and developed floral kits to be delivered to customers' doors so that we could go virtual. Going online turned out to be a blessing in disguise.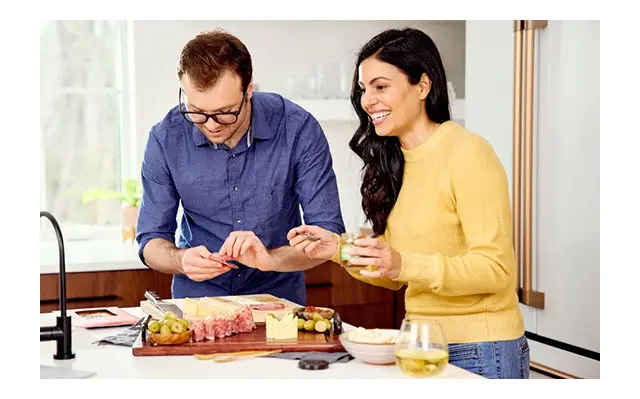 Each year since launch, we've hosted more than 50,000 people in our online experiences. Our focus was to help our customers express and connect, particularly during a tough couple of years. We loved to hear that customers would set up one screen for their floral or charcuterie class and another with a friend or loved one. Mothers and daughters gathered virtually to take floral arranging classes when they could not celebrate Mother's Day together.
Expansion for our community
In summer 2020, we started to hear from our community that they would like to take classes beyond floral. Together, we launched charcuterie classes featuring our Harry & David fruits, nuts, and cheeses.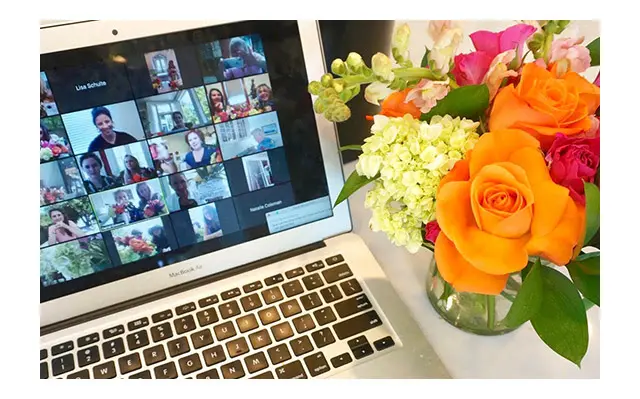 Strengthening the partnership
After a nearly two-year partnership, we are thrilled to announce that Alice's Table will join the 1-800-FLOWERS family so that we can further our commitment to customer engagement, building communities, and providing opportunities to connect.
I am over the moon about becoming part of the tradition and history of 1-800-FLOWERS," Alice said. "The company's core mission of building communities dovetails perfectly with the vision of Alice's Table.

We believe it is important to provide opportunities for people to connect and share. Creative environments for customer interaction go a long way toward the betterment of mental health and provide us ways to celebrate moments both large and small.

– Jim
We hope you will join us in welcoming Alice's Table to our family
All the best,
Chris and Jim McCann