Written by our Founder and CEO, our Celebrations Pulse Sunday Letters aim to engage with our community. From sharing stories to welcoming your ideas, we want to help you to express, connect, and celebrate the important people in your life.
If you're lucky enough to have one or more siblings, take a moment to think about them and your relationship. If you're like us, you'll be flooded with memories across the emotional spectrum. Sure, there were the battle royales over a toy, the TV, or a parent's attention. But there were likely many other times when your brother or sister was your best friend and fiercest defender.
Brothers and sisters have a unique relationship from the day they are born. Older siblings teach younger ones how to interact with parents and, over time, the wider world. Younger siblings help their older brothers and sisters understand how to share, negotiate, and help make the family work together. All siblings learn from each other, and many become lifelong best friends.
National Siblings Day is a great reminder not to take your relationship with your siblings for granted. Reach out to your siblings and let them know how much they mean to you, share a story, and bring up a memory. We promise that you'll make their day – and yours.
Growing up in the McCann Clan
Our parents raised a grand total of five McCanns in Queens, New York. Between Jim (the oldest) and Chris (the youngest), there are two sisters (Julie and Peggy) and a brother (Kevin). Like most siblings, we don't share the same opinion on everything. But we always agree on one point: One of the greatest gifts our parents ever gave us is each other.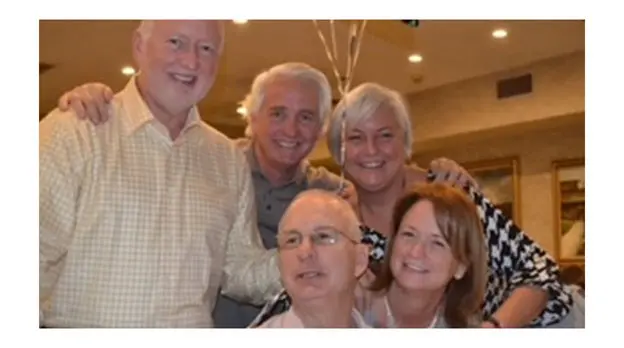 With a family of seven, our home was a busy place. Jim, as the oldest, took on the responsibility of reminding his brothers and sisters of important dates like birthdays and anniversaries. It was great training for his future career path!
Neither of us remember much sibling rivalry. Chris was just six years old when Jim left for college. Since then, we've had plenty of time to make up for it. (You can get a taste of how we've worked together when we appeared on CBS's Undercover Boss back in 2010. Our roles have changed since then but our appreciation of each other has not. You can watch the full episode here.)
The rules of McCann sibling gifting
With so many siblings under one roof, the McCann brothers and sisters worked as a team and established some rules around gifting for the holidays and other occasions. They agreed that they would not trade gifts among themselves. Instead, all our gifting resources went to gifts for our children.
Our brother Kevin is the exception to the rule because he's the easiest one to buy for. He loves the New York Mets and always sports a hat, t-shirt, or sweatpants adorned with the team's logo. Every year, for as long as we can remember, his brothers and sisters have added to his extensive collection of Mets apparel or other paraphernalia.
We also tried, at one point, to give him clothes that weren't emblazoned with the Mets logo, but he had none of that. We collectively shrugged our shoulders and said, "At least we tried." And we gave up!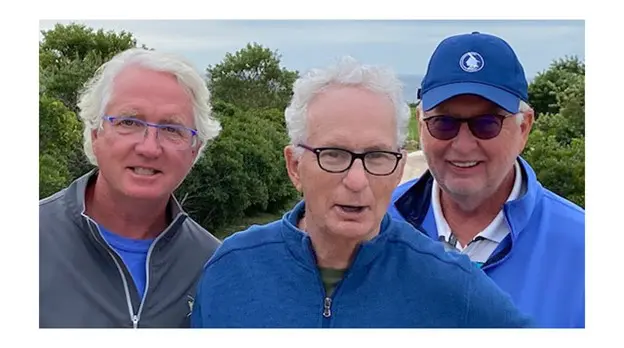 Using your power to connect
Often, siblings are best friends. But we recognize that sometimes brothers and sisters don't get along. What do you do when you have a strained sibling relationship? We encourage you to take the first step in reaching out.
Sometimes a gesture of appreciation is all it takes to restart your relationship. A few years ago, we had a customer who purchased a gift for her sister. They lived in the same building and shared a stoop but had been estranged for many years. The woman who bought the gift gave it to her sister on the stoop. It sparked a conversation.
Never forget your greatest power – the power of connection. Call, email or text your siblings to let them know you are thinking of them, that you care, and maybe that you'd like a fresh start. Simple acts like these can be just as powerful as a physical gift.
Share your sibling stories
We would love to hear stories about the impact of your brothers and sisters on your life. How did they influence you while growing up, and how do you keep in touch today? Share your stories here – and don't forget to let them know what they mean to you!
All the best,
Chris and Jim