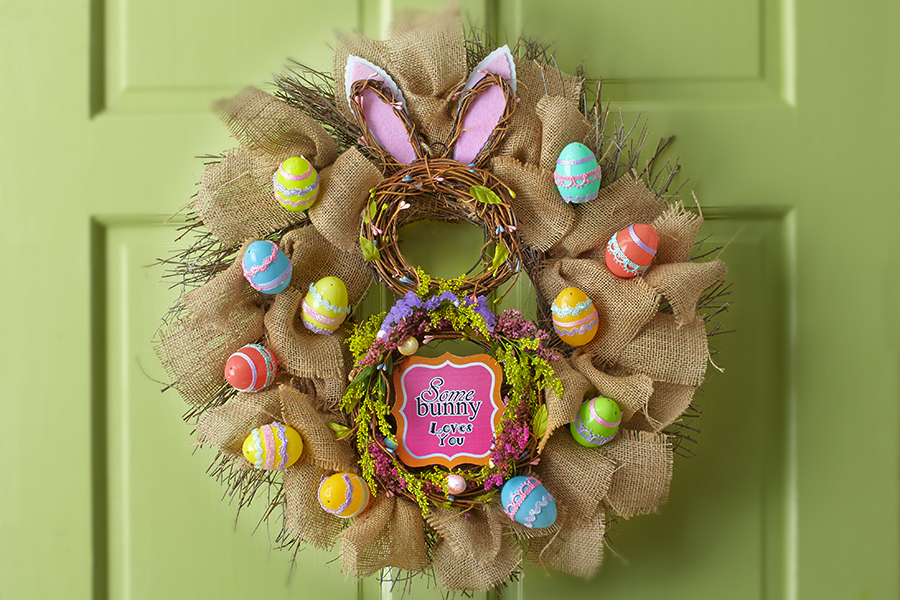 Burlap continues to be a very popular material for home décor and crafting. It's inexpensive, easy to find, and there seems to be an endless number of ways to use it. Case in point – this Easter themed wreath was inexpensive and easy to make. And with a few simple changes this one wreath base can be updated throughout the year to celebrate the season, a holiday, or any special occasion.
How to:
Start with a natural twig wreath base.
Using either burlap ribbon or fabric cut strips about 8" long. For a wreath with a center opening of 8-10" you will need about 20 strips.
Crimp the middle of each burlap strip and using a thin gauge wire cut into 8" pieces fold one piece over the crimped area and twist tightly.
Use the wire to attach each burlap strip to the twig base.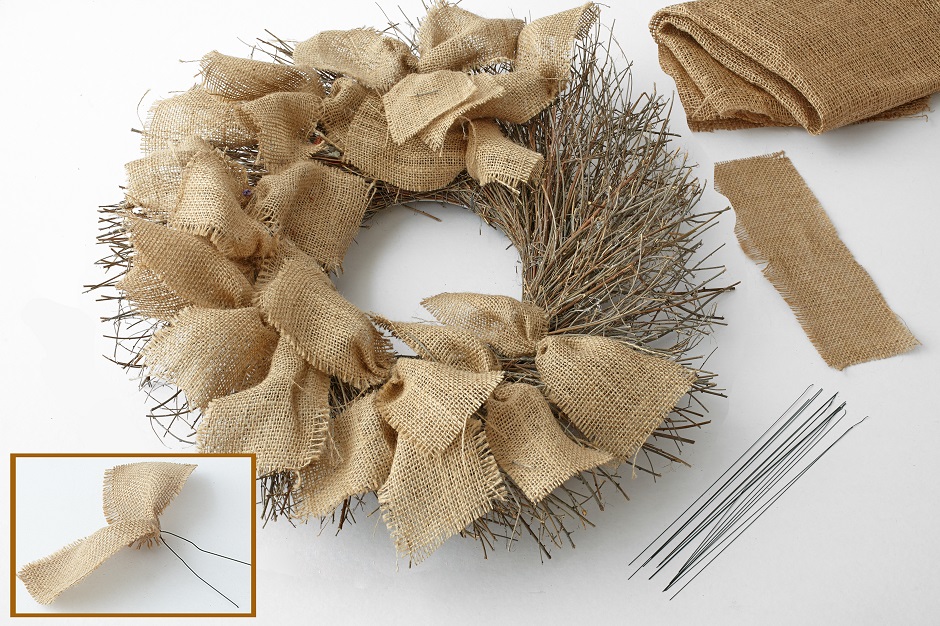 Even left as is this makes a nice wreath for your front door but this is also a great base to add a very inexpensive grapevine bunny hanger to transform your wreath into a perfect wreath to welcome spring and the Easter bunny. I took off the bow and added some fresh flowers that will air dry nicely (statice, solidaster, and heather) and some pink and white felt to pump up his ears.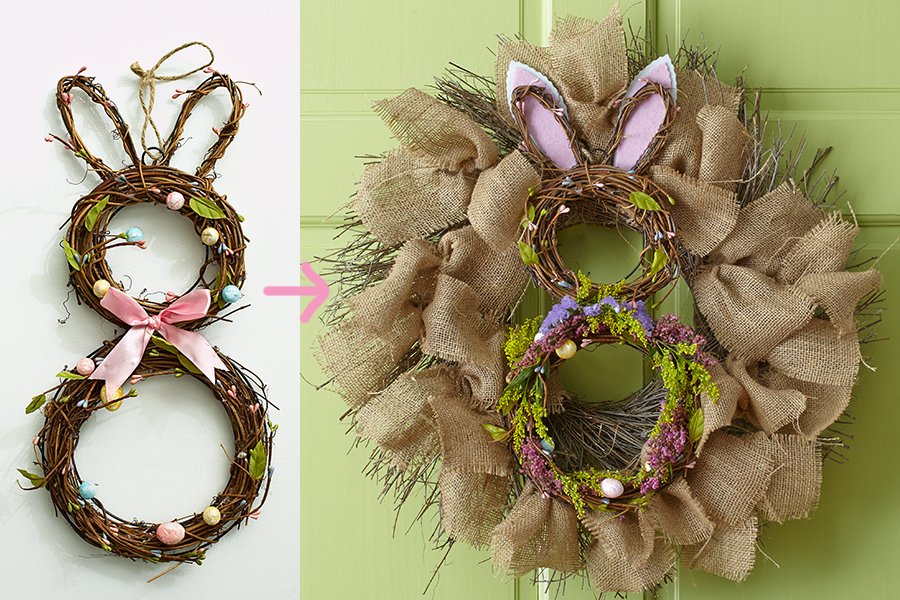 Next I used sticks and a few small glue dots to add a few festive colorful eggs. As you can see in the first image, I used a free Easter printable that I found on the web and sized it to fit into the bottom half of the bunny for my finishing touch! But I think it looks great with or without!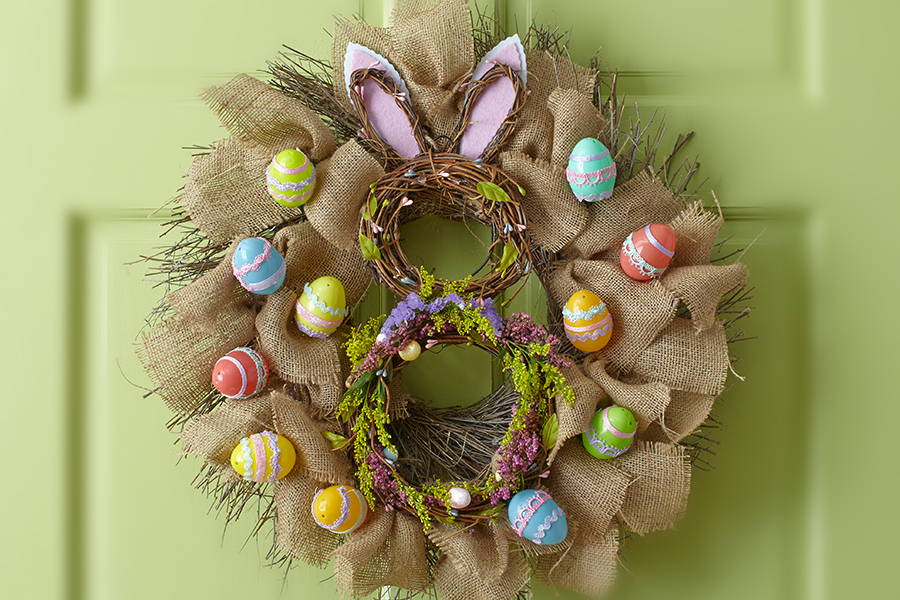 I didn't use too much glue to attach any of the elements because I am going to be taking the bunny and eggs off of the wreath after Easter. A simple ribbon and monogram would be perfect decoration that I could keep up all year. You can get the monogram version at 1800Flowers.com.