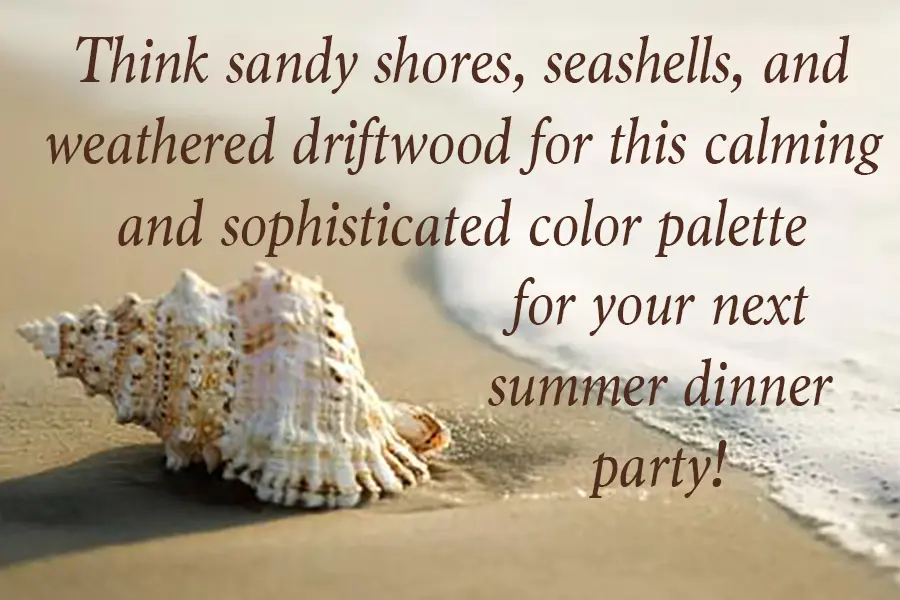 Beach Inspired Decor for a Summer Soiree
Keep your floral varieties classic, such as roses and orchids, and use just one variety per arrangement and mass it out for maximum impact.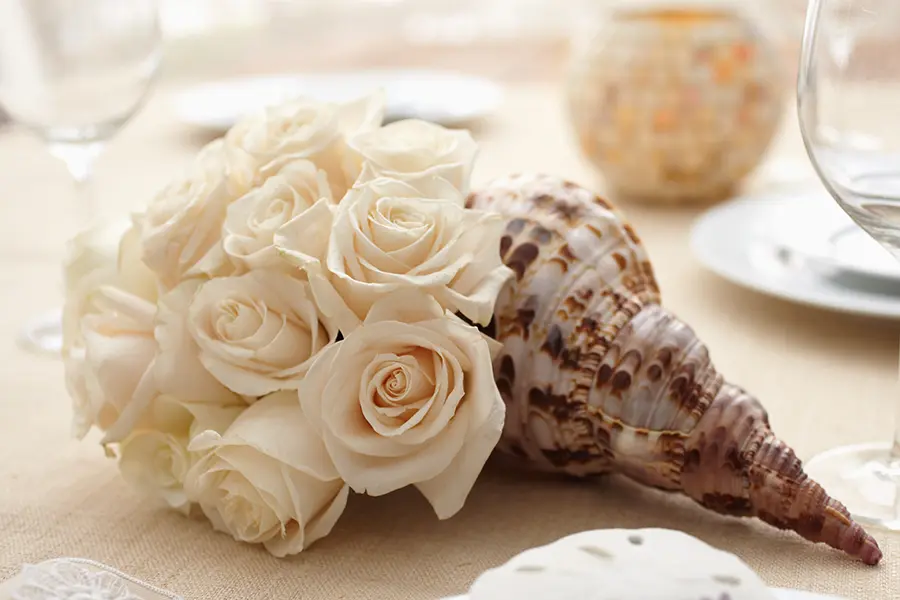 To design in a large shell simply place a piece of saturated floral foam in the opening of the shell, cut the floral stems short and insert into the floral foam until the entire opening is filled with flowers.
Coastal Table Placecards That Are as Easy as a Summer Breeze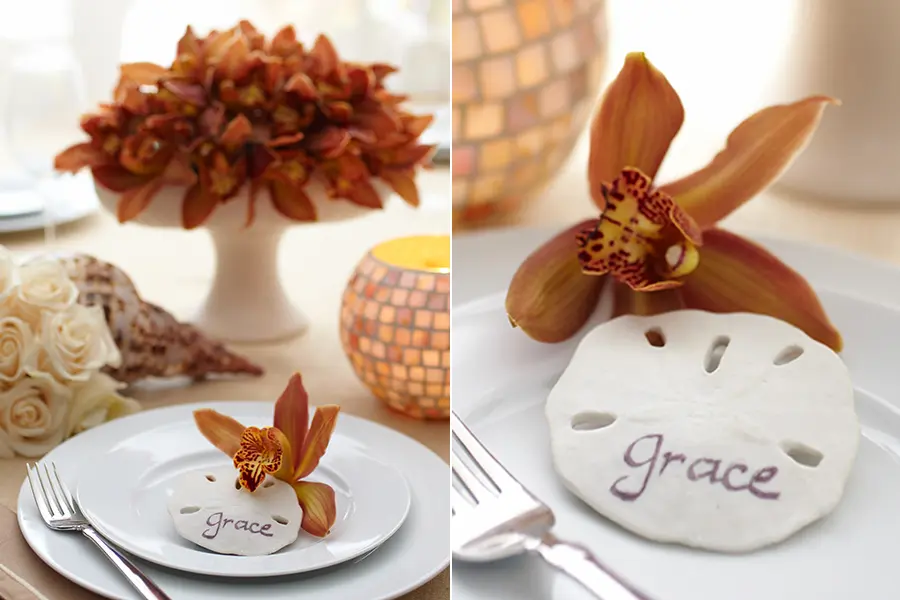 Do the same thing with other containers such as the white ceramic pedestal bowl filled with bronze dendrobium orchids. Buy full stems of orchids and cut each flower off of the main stem and insert into the wet foam that you have placed in the container. If the container isn't waterproof simply add a plastic liner first before placing the foam and making the arrangement.
Sand dollars make the perfect place cards. Tucking a single cymbidium under the sand dollar brings it altogether for a customized look that's sure to impress!