The only way that spending a little time with a bunch of friends, learning new skills, and creating your very own Holiday Flower Tree® could get any better would be if it benefited a good cause. And that's exactly what happened when my sister-in-law, Kathy, opened her home and invited a few of her neighborhood girlfriends in to join in the fun.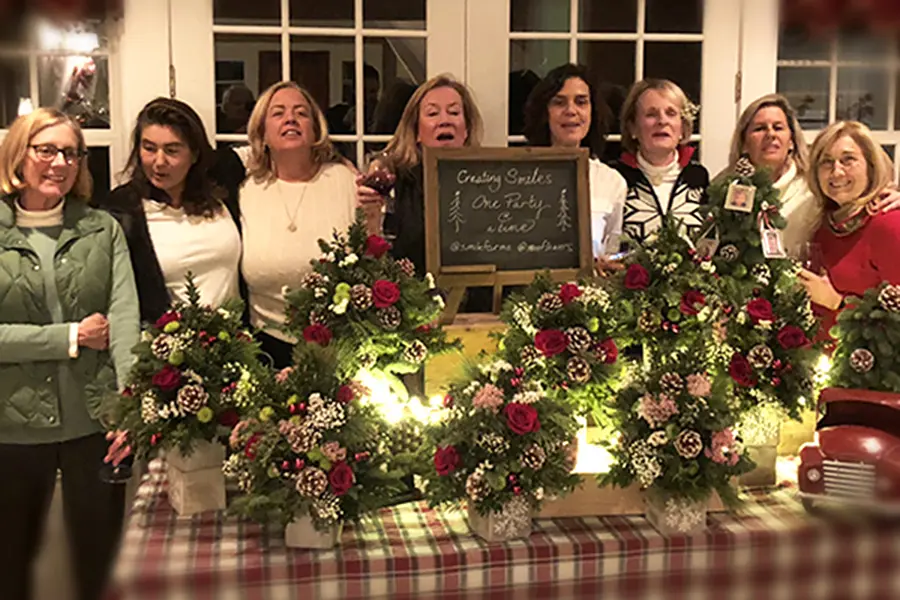 Each guest made a contribution to Smile Farms at IGHL, an organization that is near and dear to my heart. 1800-Flowers.com graciously stepped up and donated all the materials needed for this workshop, which allowed us to make a nice holiday donation to Smile Farms on behalf of this group of friends.These are the typical ingredients used to make a classic holiday flower tree.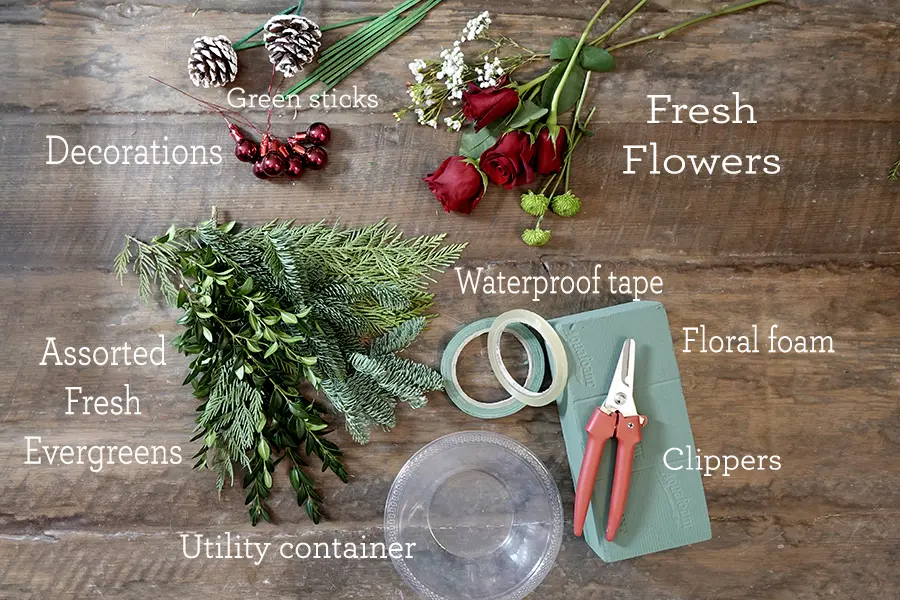 In my opinion, presentation is everything. Make the work area feel like Santa's workshop with a holiday cloth and use various baskets and wooden boxes to display the ingredients that will be used in making and decorating the trees. I also made a few different trees in advance to provide inspiration and stimulate ideas.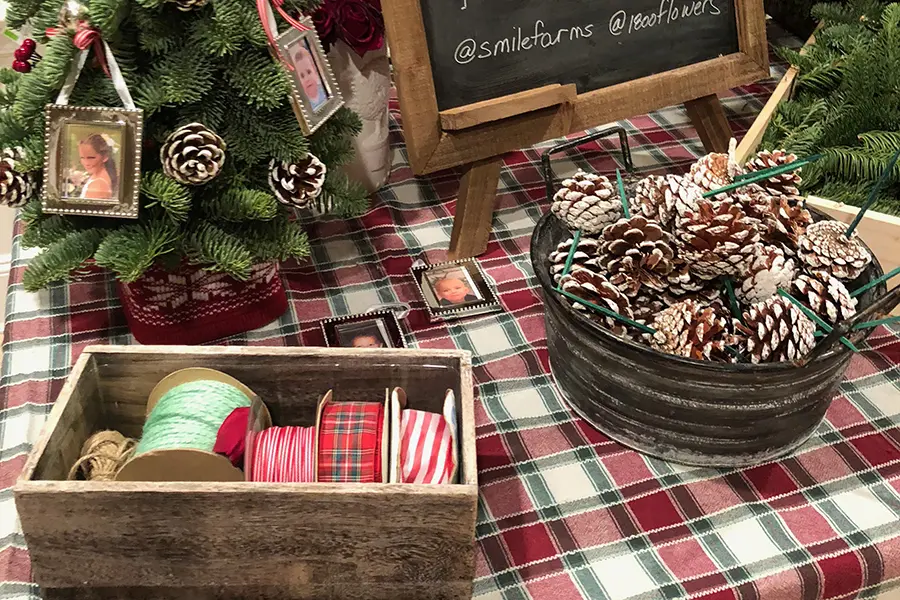 The beauty of learning the basic techniques of making a Holiday Flower Tree is that the possibilities are endless!
For example, this is the classic style that was created during the workshop.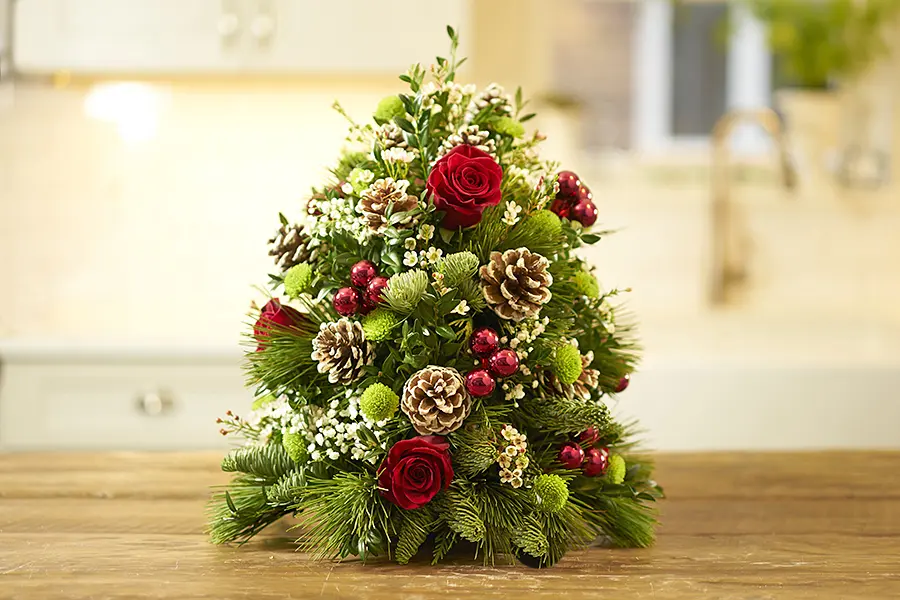 And by putting the same tree into three different containers you create three different looks – modern, farmhouse, and rustic!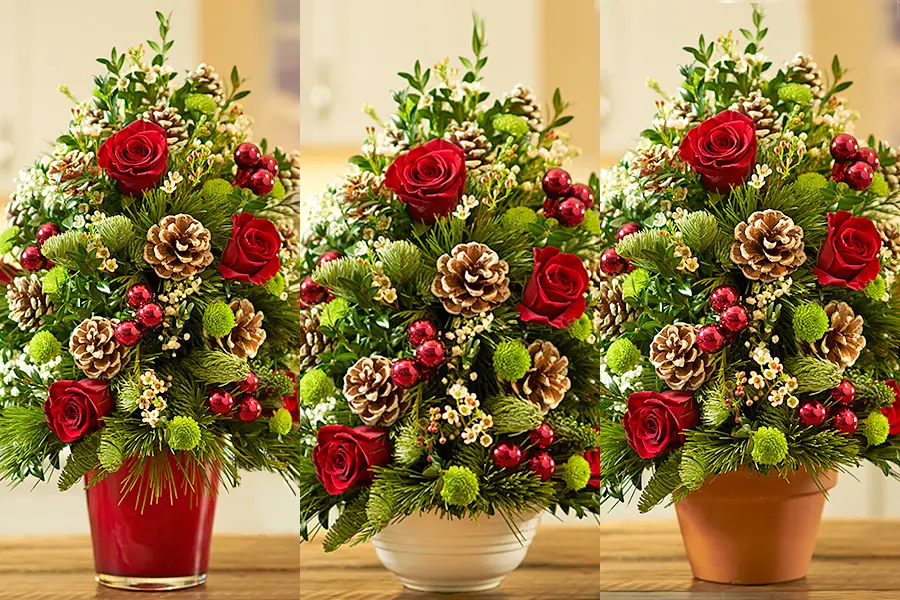 Everyone was thrilled with their finished product and I must say they had every right to be. They all looked incredible. The red truck is from a Harry & David holiday gift basket that is filled with the most delicious assortment of sweets. As soon as I saw it I knew I had to put a little tree in the back!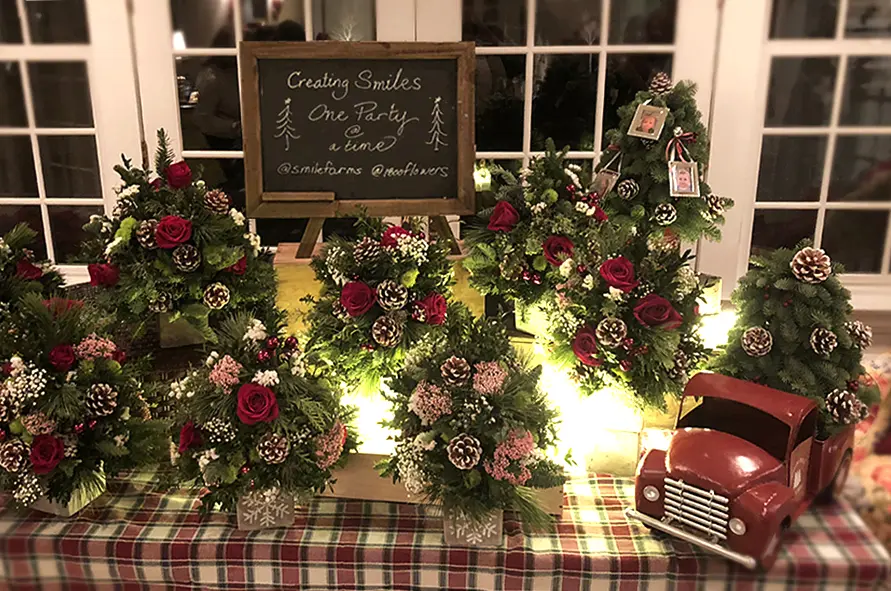 Ready to make your own Holiday Flower Tree? My next post will take you step-by-step through the process. In the meantime, here are a few more ideas for making tabletop tree arrangements that are as unique as you are!