Due to the current situation, the Container Garden DIY Workshop that we had planned for March 20th at the Bungalow Bar in my hometown of Rockaway had to be canceled.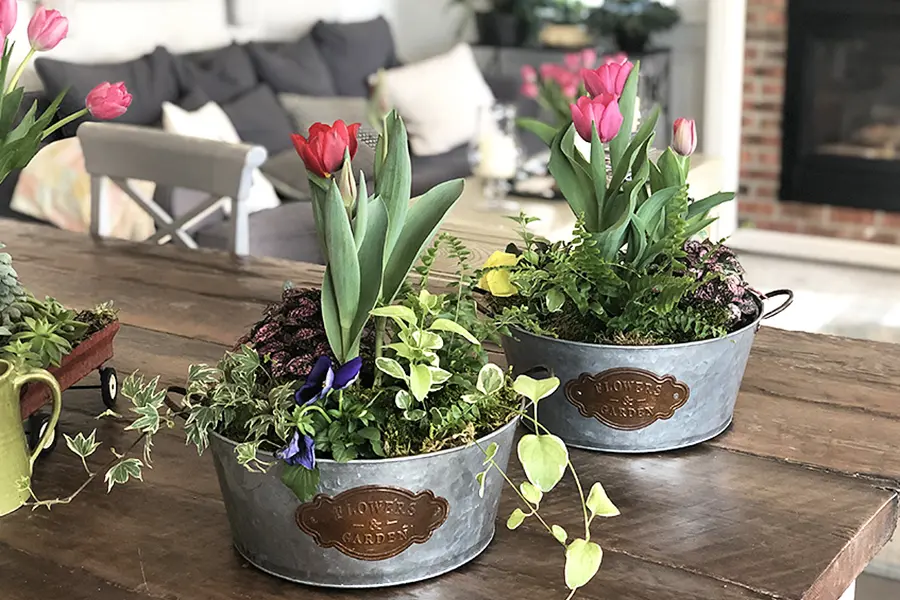 However, we had already sourced all of the green and flowering plants (mostly from our non-profit partner – Smile Farms at IGHL).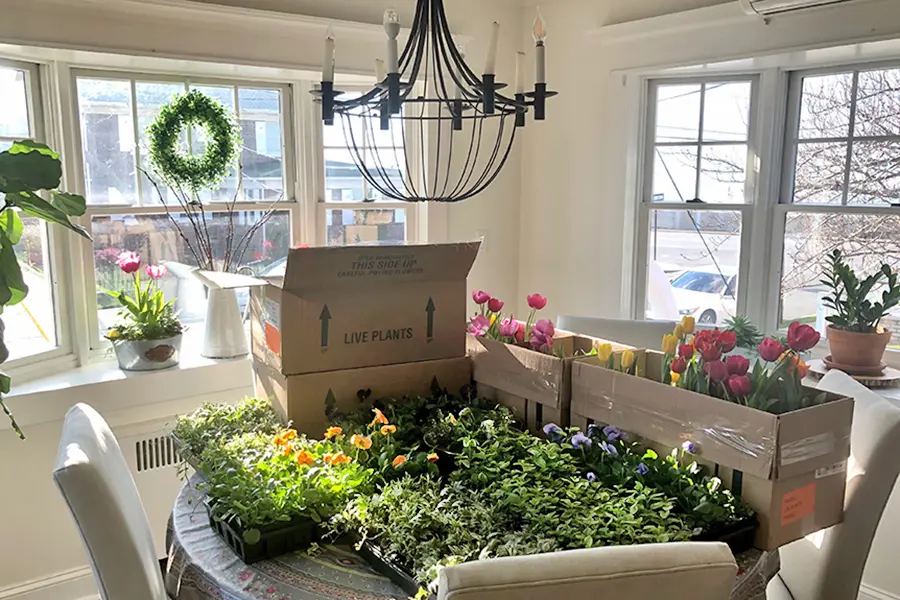 Studies have shown that people feel less depressed, anxious and agitated after receiving flowers, and demonstrated a higher sense of enjoyment and life satisfaction. Therefore, I am planning to distribute the plants and supplies wherever I can and where I think they can do the most good!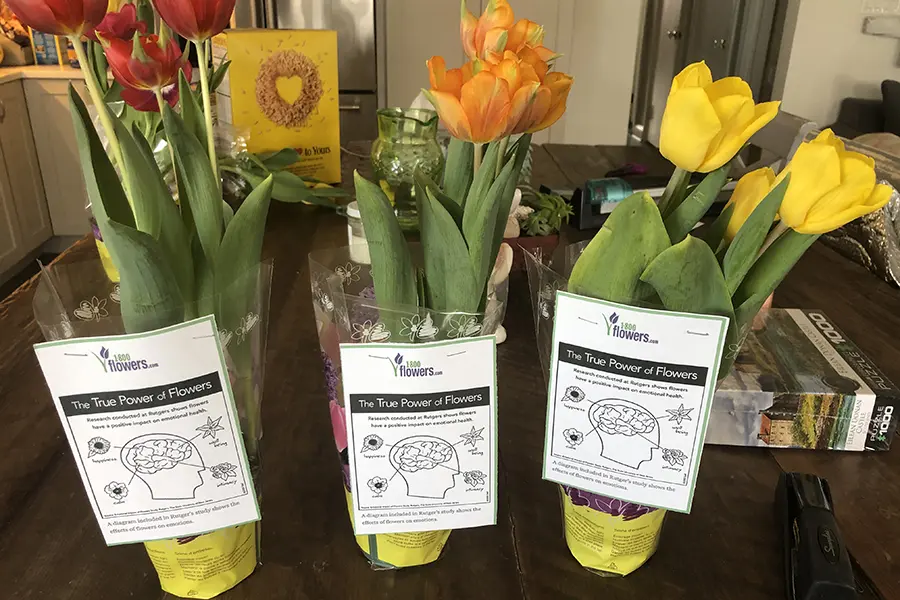 The tulip plants had already started to bloom. I needed to get them into people's homes asap so that as many people as possible could enjoy the simple pleasure of watching the tulips bloom. In the words of Lady Bird Johnson, "Where flowers bloom so does hope"!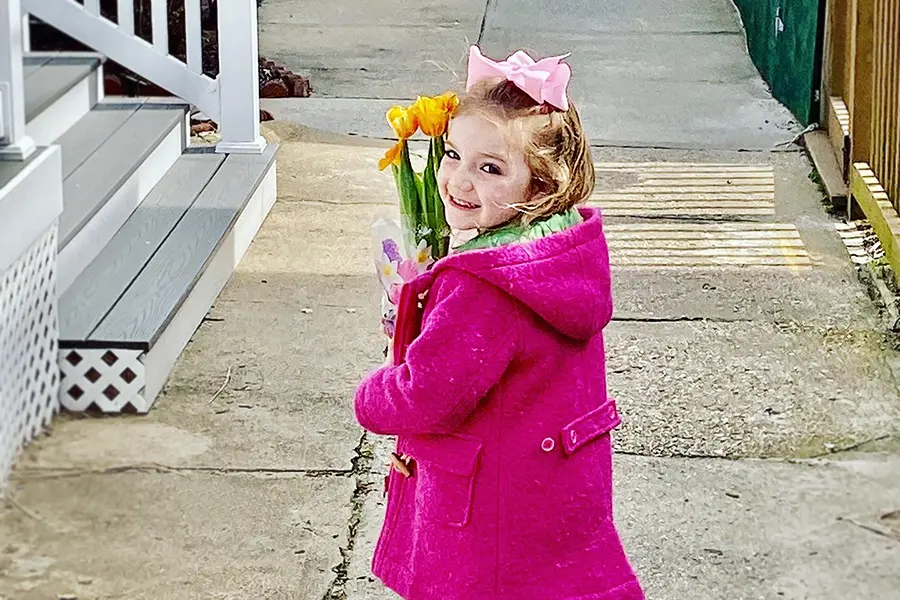 Thanks to my little helper Willa, hope and tulip plants were sprinkled throughout Rockaway or at least within walking distance of a four-year-old!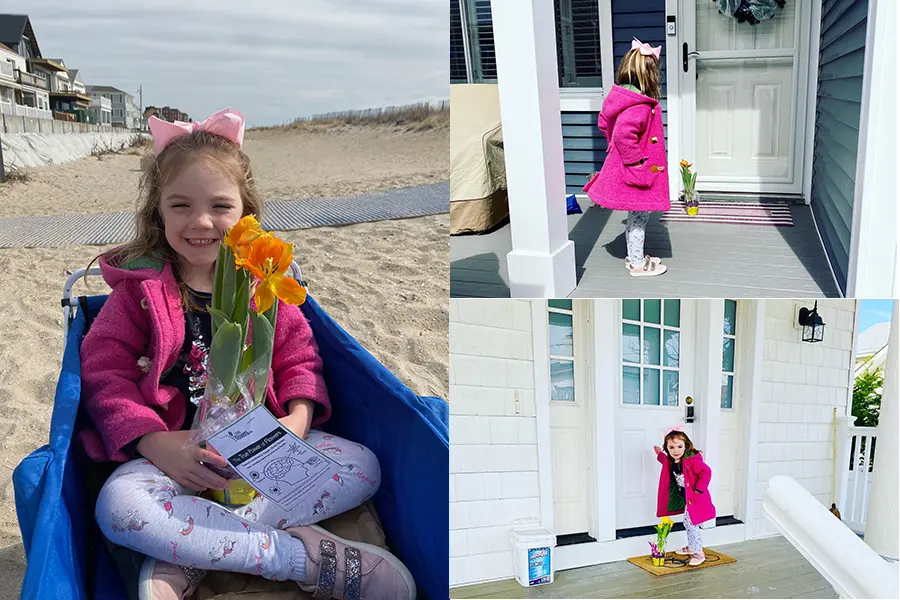 If you were one of the lucky stops on "Willa's Wagon of Hope" tour, or you have tulips growing in your garden or have a tulip plant in your home, I wanted to share a few tips to maximize your enjoyment and extend the life of your tulip plant.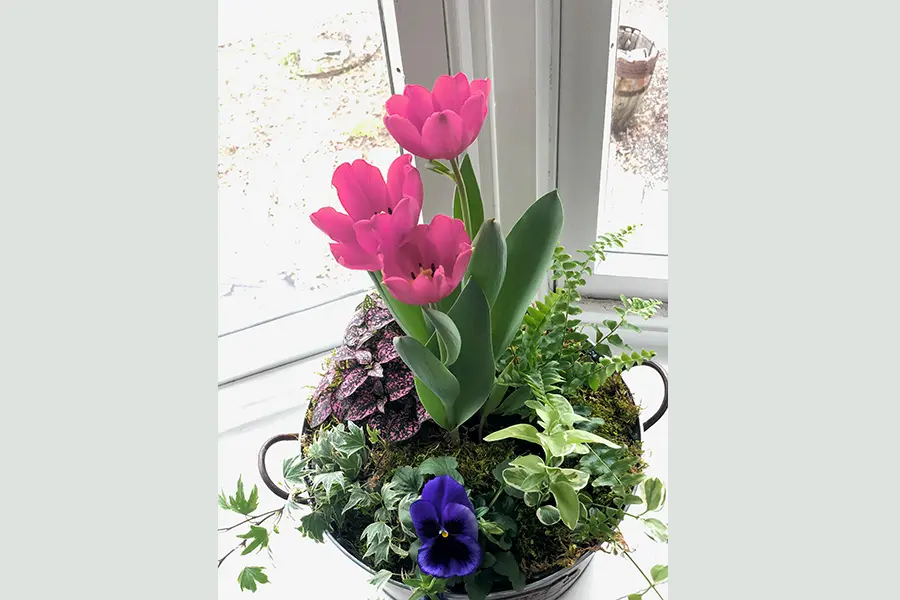 When your tulips are approximately at the bloom stage in the above photo, you can snip the stems from the plant.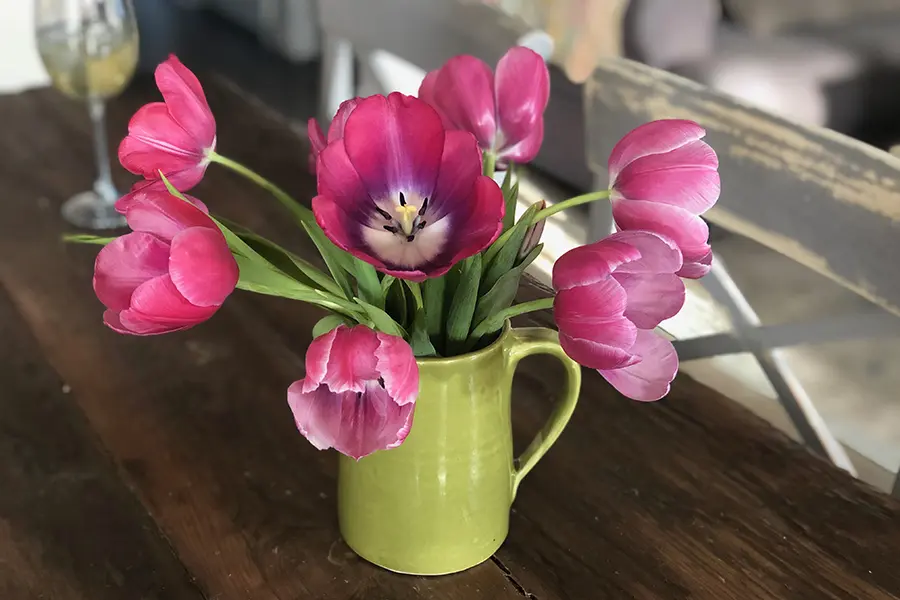 And enjoy them for a few more days as cut flowers!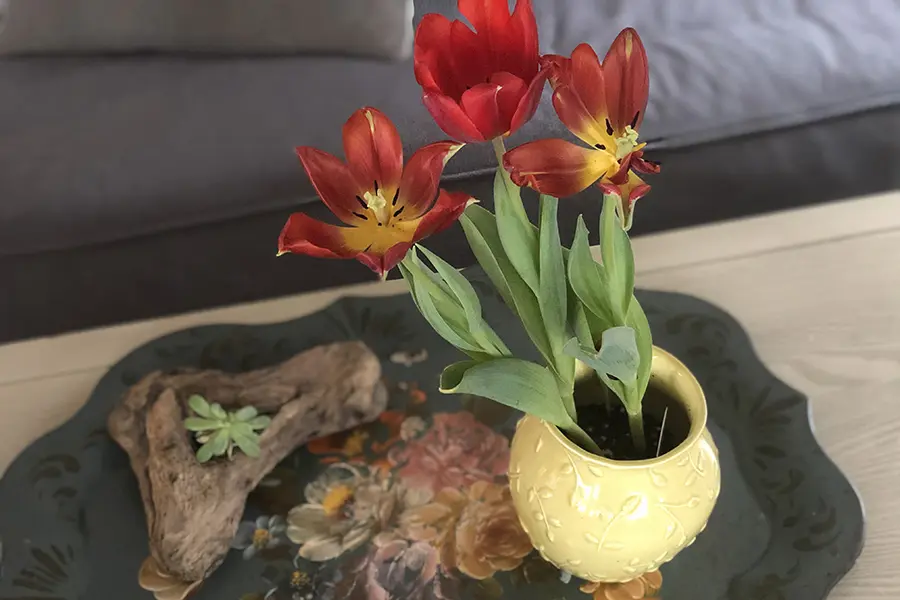 If they are further along, like the plant above, it's a little too late for this step.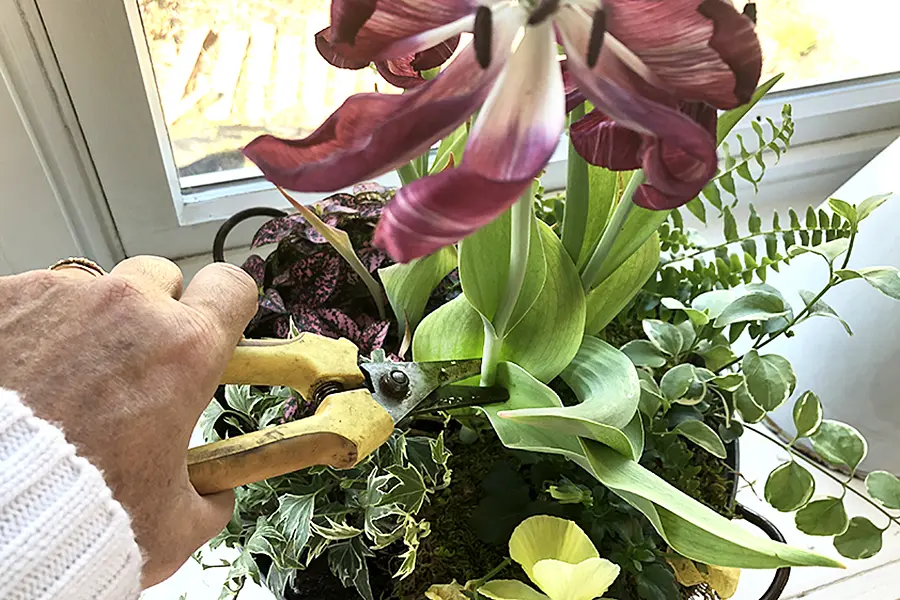 However, if you want to save your tulip bulbs so that they will bloom again next spring, you will still need to cut the flowering stem from the plant.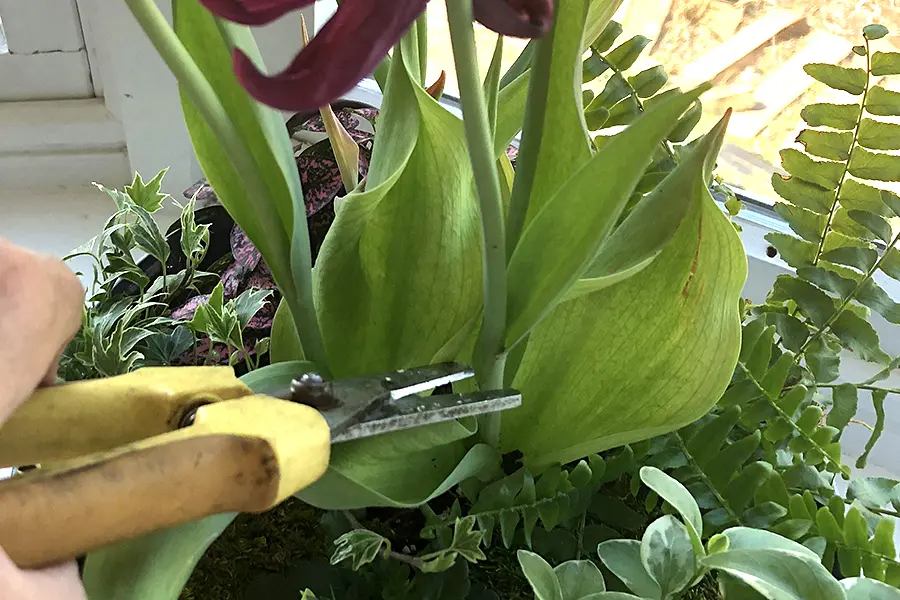 When your tulip starts to lose its petals, cut the stem off the bulb. This helps prevent the bulb from using more energy than it needs to. Try to trim as close to the base of the bulb as you can.
Keep the leaves on your tulip plant at this point. They will help your bulbs store energy for the next season.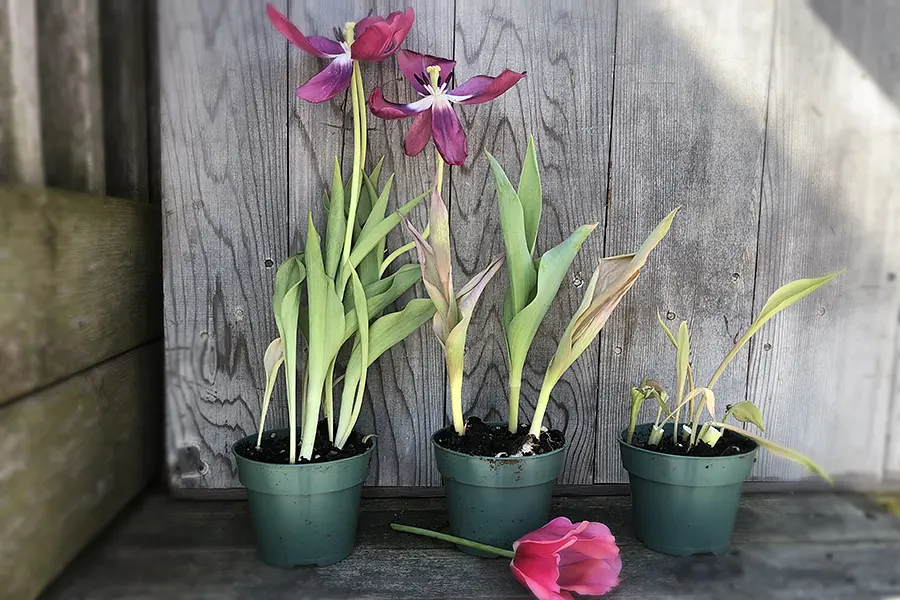 After its blooming period, the leaves of your tulip will take about 6 weeks to yellow and die. In this time, the bulb is gathering the energy it needs from the sun to be able to bloom next spring season. Once all the leaves have died, you can dig the bulb from the ground or pot.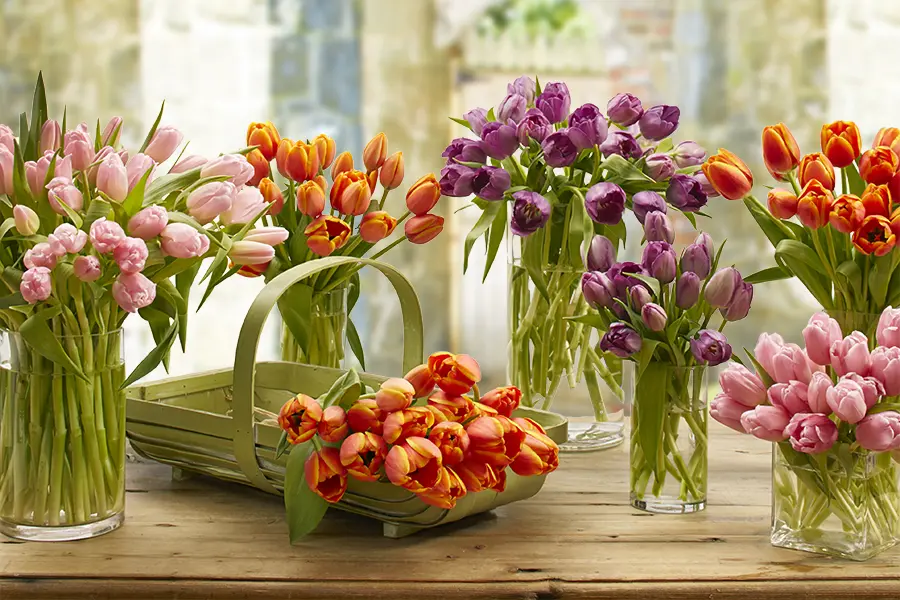 In an upcoming post, I will show you the next steps to properly storing your bulbs so that next spring you will be able to tiptoe through your tulips!
But for now – Stay Healthy, Stay Safe, Stay Home!