Make a Simple Floral Bouquet Last Up to Three Weeks
It has been scientifically proven that flowers make people feel good. According to behavioral research conducted at Rutgers, The State University of New Jersey, nature provides us with a simple way to improve emotional health – flowers. The presence of flowers triggers happy emotions, heightens feelings of life satisfaction and affects social behavior in a positive manner far beyond what is normally believed.
By following the simple flower care and handling tips that I have provided, you can get those good feelings to last longer!
How to Make Flowers Last Longer:
Every few days when you re-cut the bottoms of the stems and refresh the water look at your bouquet and remove any flowers that have past their prime. The natural shelf life of flowers varies from one variety to the next.
As you cut the stems and remove older flowers the arrangement will start to look different. Why not put the flowers in a different container that is a little smaller then the original. Continue this process and after almost three weeks you will probably find that you have a few stems left and that they look precious in one of your favorite vintage glasses or an old milk bottle. Place one of these on your kitchen windowsill or your nightstand and enjoy for a few more days. When flowers are cut this short and kept in water it is amazing how long they will last!
Original Arrangement: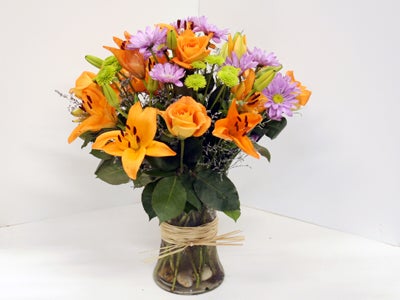 One Week Later…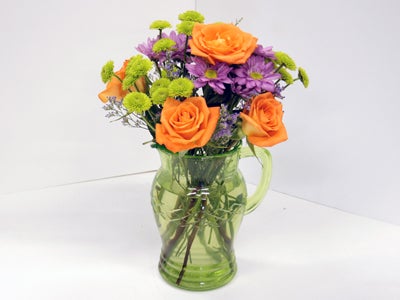 Two Weeks Later…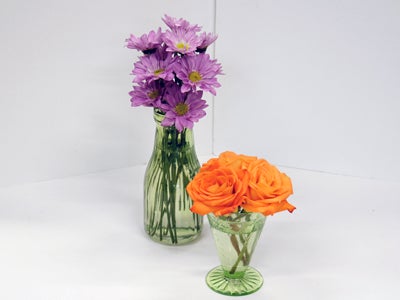 Keeping flowers out of direct sunlight and away from sources of heat or extreme cold will also help them to stay fresh longer.
As always be creative and have fun with it!!